For the bride who doesn't like to color in between the lines, you can prompt your love to look for an engagement ring that is so very "you" as well. The beauty of the modern engagement is that the rings don't have to be traditional diamonds in traditional settings. Rings are so very outside the box these days, and if you're the kind of bride that thinks that way–here are some amazing options for you and your style "I do."
Go For Genuine Gems
Raw gems often have a smokey look to them, and this Raw Pink Tourmaline Ring set in 14K Rose Gold is just to die for!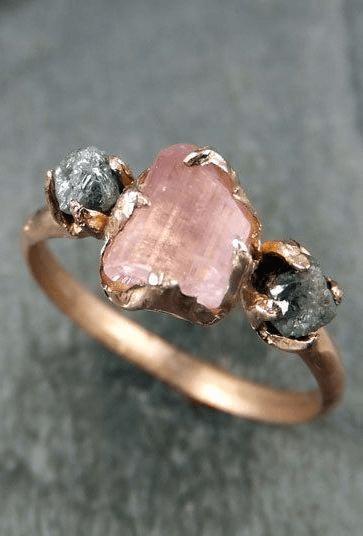 Go For 3D Diamonds
If your heart really is set on diamonds, this 3D floral diamond piece is so very art deco! Set in white gold, it's the perfect ring for a vintage style bride.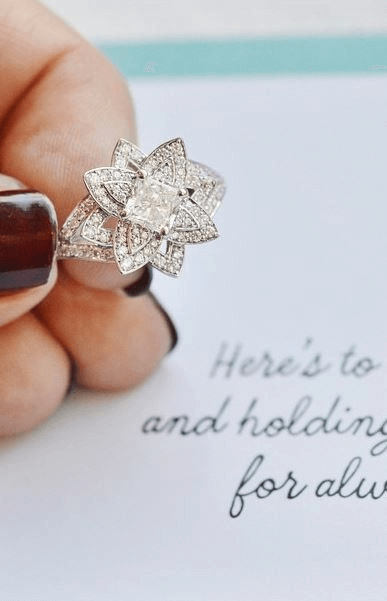 Check Out Natural Gems
When it comes to something a little fun and funky, this gorgeous Natural Green Amethyst Gem is set perfectly in a branch style rose gold band.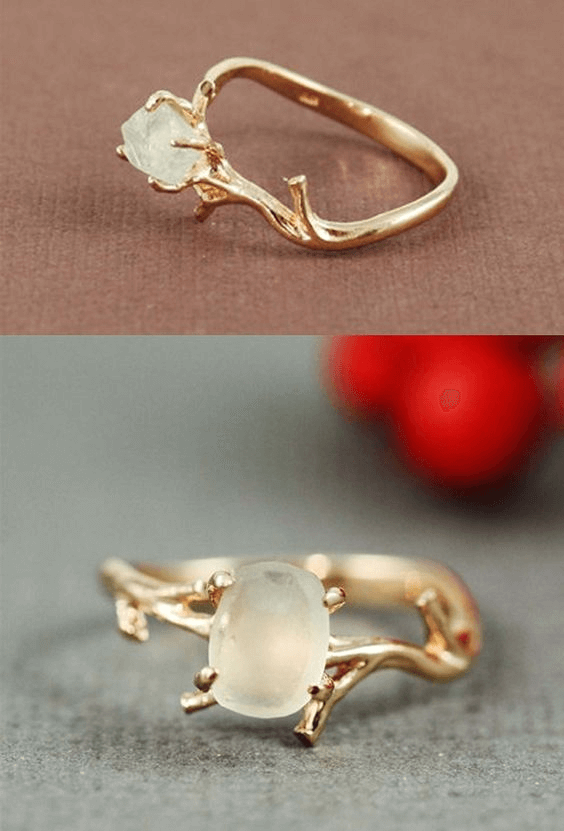 Think Raw Diamonds
Diamonds really are a modern bride's best friend. Especially when they are raw, uncut and set in silver!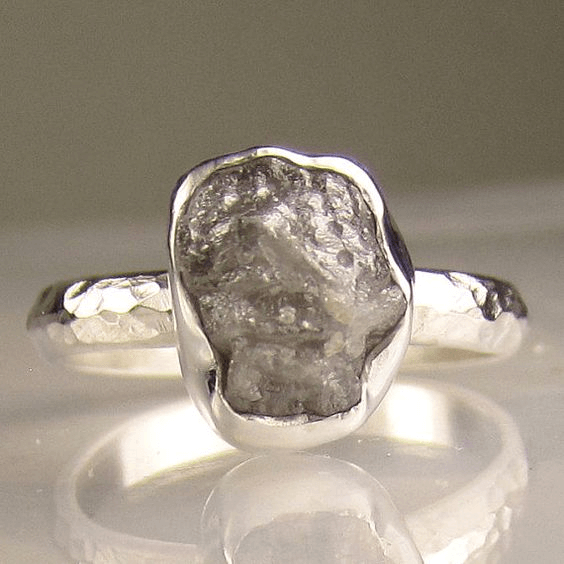 Reach For The Stars
If you're the kind of love that can say your love is "outta this world" then a sparkling moissanite ring might just be your ticket down the aisle. A gemstone literally born from the stars, this beautiful rock is carried to earth via a meteorite.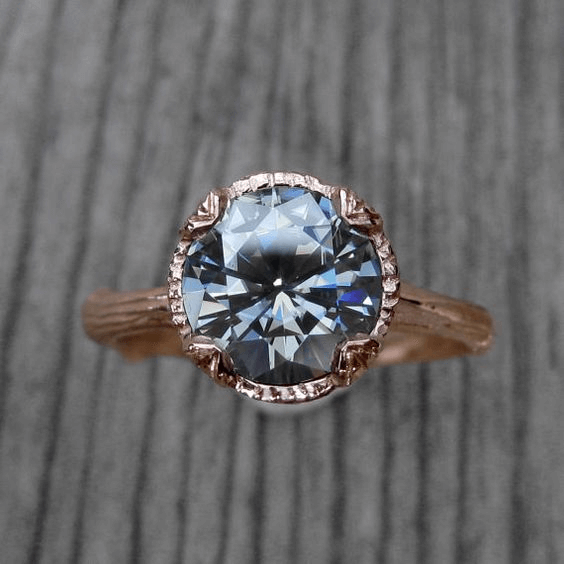 Literally say "I love You"
For the literary romantic or girl who just loves the sentiment of a love letter, this is the engagement ring for you!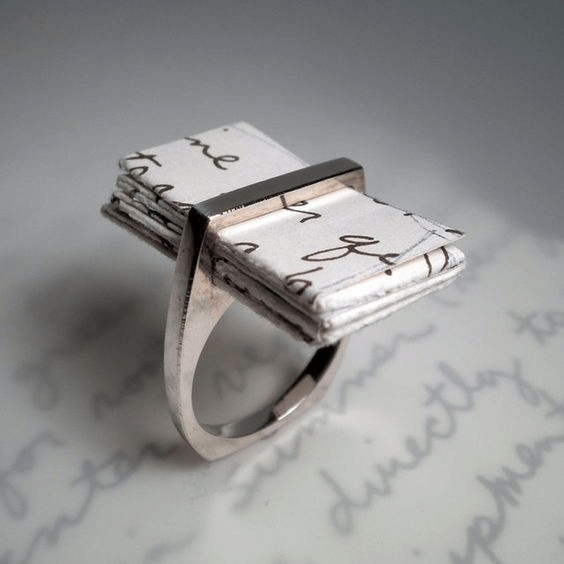 Go Semi-Gothic with Pearls
For something a little more funky and super-fun, check out this Tahitian Pearl Octopus Ring. This one is definitely for the gothic style bride who has a love for the ocean.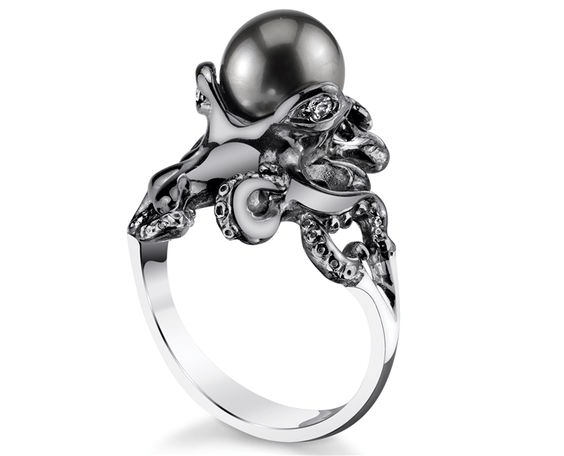 Rock Nature On Your Hand
The lotus flower is often associated with an awakening and rebirth in a spiritual light. This Lotus Flower set diamond in 14 white gold is especially meaningful to brides with a sense of spirituality and love of nature.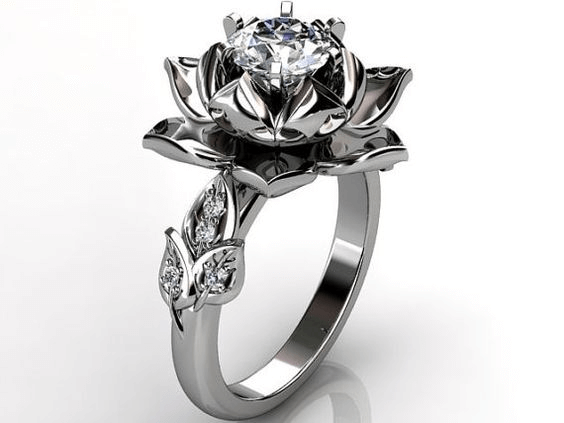 Hand-Crafted Rings
For the ruralist style bride, check out these amazing Northwood Hand Crafted Bentwood Rings that can be embellished with the perfect gem!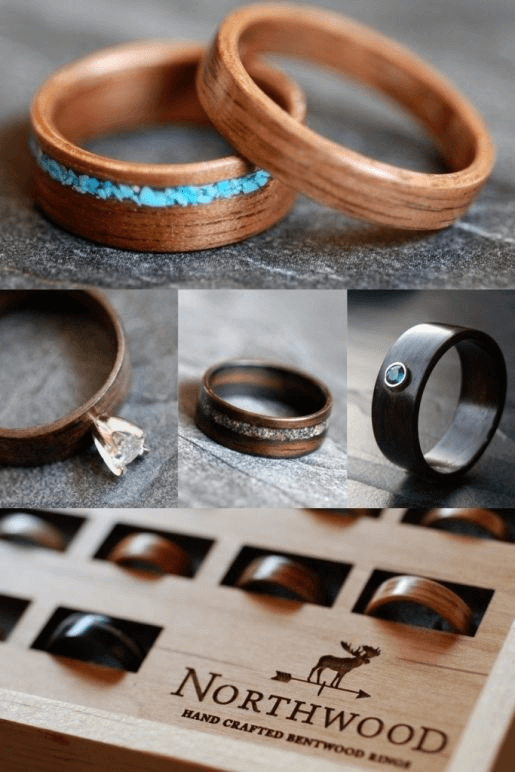 An Affair To Remember With Art
Nothing quite says "I love you" to an art lover like a ring with gemstone confetti. Think Picasso or Jackson Pollock on your finger in the shape of this exquisite Rainbow Confetti Ring with Sapphires and Diamonds by Polly Wales.