The wedding is a big day and marks the start of a couple's life together. Getting everything planned for the big day can be challenging, but choosing beautiful wedding flowers is one of the most enjoyable parts.
Choosing your wedding flowers is part of the fun of wedding and if you know a good florist and you know what you're looking for, then everything goes easily. If you aren't quite sure what you want and you don't have a florist you are already familiar with, you probably need some inspiration. If you are working with a fixed budget and you are unable to go over a certain amount, here are some ideas for making the most of your wedding flower budget.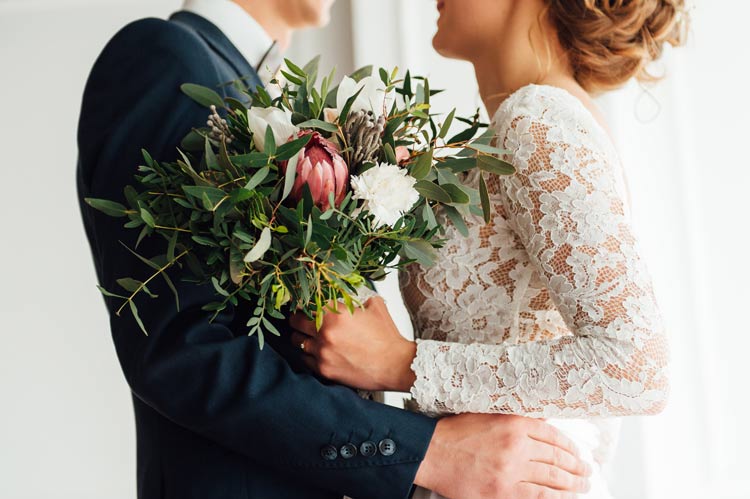 The internet is your best friend.
The best place where you can find plenty of flower galleries is to start looking online. There are tons of places to get inspiration, and Pinterest alone will show you hundreds of thousands of ideas. You can also work on creating a lovely bridal bouquet (we'll do a DIY tutorial soon)!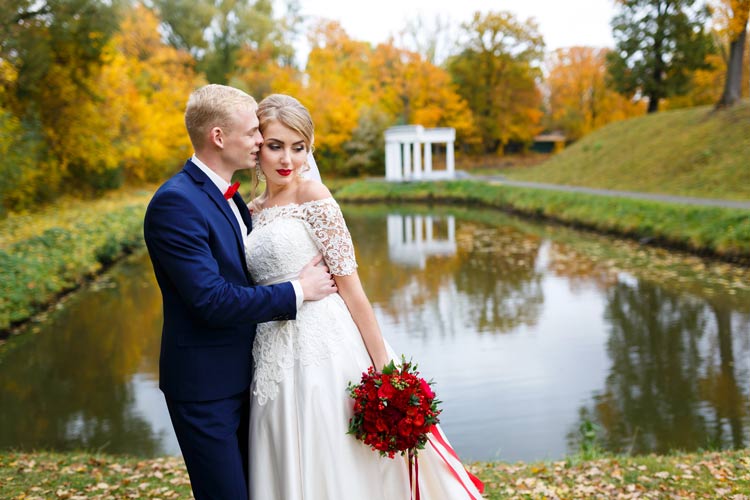 Online is a great place to find qualified florists who are able to help you in deciding what the best flower arrangements are for your wedding day. All you need is to have a pretty solid idea of how much budget you have and then they will dig out the best possible ways to save on flowers for your big day. Do some price comparison for these online retailers before speaking with local florists and you will develop a strong idea for what you will be able to afford.
Check out FiftyFlowers, an online floral retailer that offers a tremendous amount of flowers at truly reasonable prices. You can DIY your own flowers, or have arrangements delivered as part of a package:
Get inspired by bridal magazines
You can also get ideas from bridal magazines and wedding forums for choosing wedding flowers. Unless you're trying to be on the bleeding edge of floral trends (is there such a thing?), you can find an absolute landfill's worth of bridal magazines are found in old book stores and at cheap rates. They will give you a tremendous amount of information about how you can start your wedding plans at affordable costs. There are some bridal magazines available which cover wedding flowers along with other wedding arrangements too. From centerpieces to boutonnieres, you will get amazing and colorful ideas for choosing beautiful wedding flowers.
Finding your color match
When choosing the flowers for your bridal bouquet you can create uniformity between your dress and bouquet by sticking with a color scheme. If you like a particularly expensive flower (peonies, for instance, when out of season are something like $20/stem), choose to anchor the arrangement with a few peonies of your strongest color, and supplement them with more inexpensive flowers. Inexpensive is subjective, of course, and depends on your location. Blooms by the Box has a great list of Flowers by Color that will help you figure out a few things!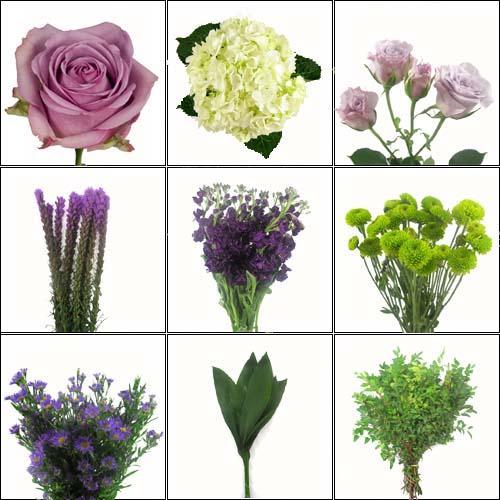 A season for everything
Speak with a few different florists about what flowers are in season when you plan to be married before committing to a particular look or design.  If you're open to NOT matching colors, you can get an even better deal by looking for anything that is local and in season, regardless of the color. That way, in most locations and just about any time of year you will be guaranteed a gorgeous bouquet at a great price. Adding different colored flowers can also add charm and a lively, rustic aesthetic to the wedding gathering. This is another great idea for having cheap flowers.
Flowers for your theme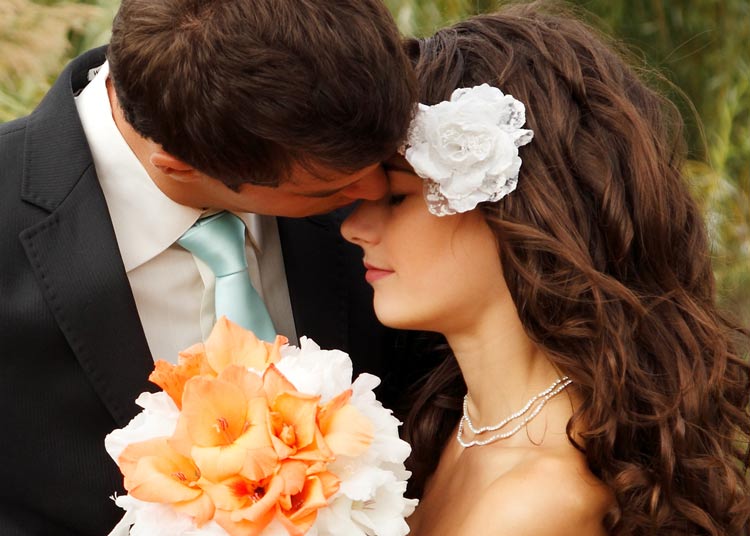 If you have settled on a particular look or theme for your wedding day then you can select the flowers to go along with it. Even with a low budget you can do wonders with flowers if you're creative. Hydrangea, daisies, camellias, carnations and gladioli are flowers that are totally inexpensive.
Basically, selection of wedding flowers is just about playing with them. Play with the patterns, play with colors, play with fragrance and blend them together for giving your event a sense of elegance and charm. Yes, you can do this even if your budget is low. So keeping in mind the above mentioned points you can choose the best wedding flowers at an affordable cost.
This post includes affiliate links – making any purchases through these links helps support the site and keep it free. Thank you so much!