Any married couple will tell you that planning a wedding is probably the most stressful thing they've ever had to do. Before you get started you probably think that people are just exaggerating. Once you've booked a venue for the ceremony and the reception, found some caterers and a band, and bought a dress, you're pretty much done, right? Just send out some invitations and you're good to go.
But you're forgetting about all of the tiny details that you'll have to organize.
In the months leading up to your wedding, you'll be getting phone calls every day with questions about what drinks you want served with the meal, what setlist you want the DJ to play, what centerpieces you want on the table, and all sorts of other things.
It can get a bit much and you might find yourself wishing the big day would just hurry up and get here so you don't have to keep dealing with all of that hassle.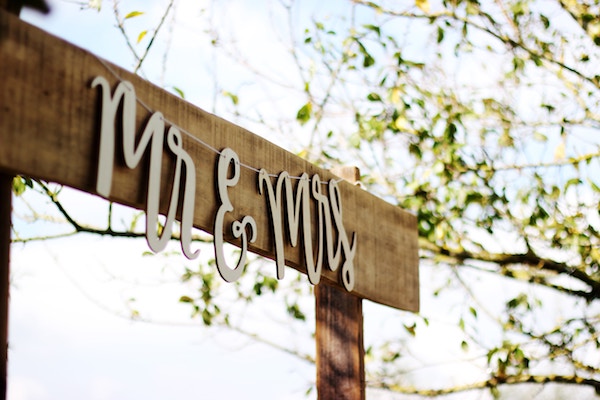 Photo by Micheile Henderson on Unsplash
If that sounds like your idea of hell, there are ways that you can have a simple wedding. If you still want to have a pretty traditional wedding, there is a certain amount of details that you simply can't avoid. But if you're willing to go for something a little less traditional, you can make the whole process a lot easier for yourself.
Here are a few tips to take the hassle out of wedding planning.
Ignore Traditions
A lot of the most annoying things to sort out are traditions that you're only including in the wedding because you think that you should do. But if you stopped to think about it, you might find that you aren't bothered about a lot of them, so why not just ignore them?
Things like getting a huge cake with loads of layers, or sorting out wedding favors for people take a lot of work and you really don't need them. Once you start ditching those traditions, your mindset about the whole wedding will change and you'll realize that it's your day and you can do whatever you like. That's the first step to taking the hassle out of your wedding day.
Have It Outside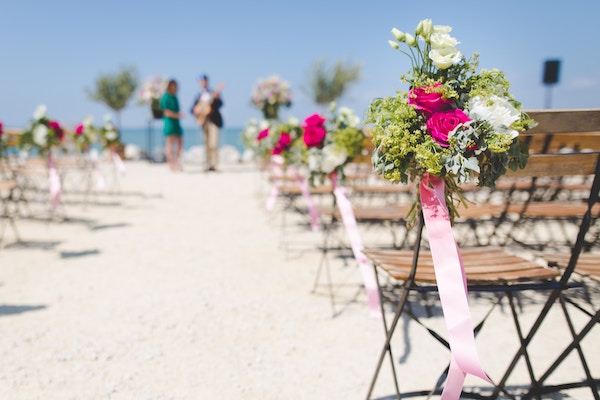 Photo by Sweet Ice Cream Photography on Unsplash
Outdoor weddings take a lot of the stress out of weddings because they often force you to make simpler choices. You can find loads of great outdoor wedding locations, for example, visit http://www.merrimakers.com/the-taylor-pavilion/ for a great beach wedding venue. Or you could have it in the grounds of a nice stately home somewhere.
Outdoor weddings usually consist of chairs and a staging area for the ceremony and little else. When you haven't got a whole room to decorate, it makes setting up a whole lot easier. It also encourages simpler food options if you don't have tables and chairs for everybody to eat at.
The other major benefit of having an outdoor wedding is that it's usually way cheaper than having it in a big venue somewhere. Avoiding the church wedding also means you don't have to meet with church officials etc. before the wedding which reduces your schedule in the lead up to the big day.
Have It In The Morning
Now that you've thrown all of the traditions out of the window, there's no reason why you can't have your wedding during the day. A lot more people are opting for an early wedding and brunch afterwards instead of an evening dinner affair. Everything will be a lot cheaper if you do it during the day because bands and caterers won't charge you anywhere near as much. People are also less likely to drink a lot during the day so you won't have to plan for as many drinks or spend as much on it.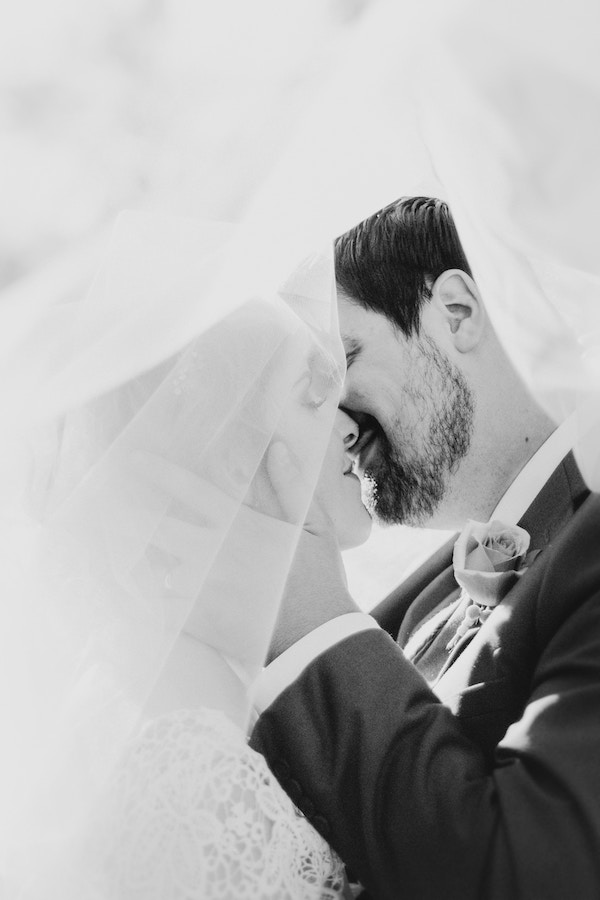 Photo by Cameron Stow on Unsplash
Rent Attire
The bride is probably going to want to buy her dress still, but for the men, there's no need to spend time and money on buying tuxedos. If you rent them, you'll be in and out in no time while you get fitted and that's it, you can even do it online.
You don't have to spend ages finding the perfect one and you don't need to spend loads of money on something that you might never wear again.
You can do the same for the bridesmaids dresses and letting them pick out their own is one less job for you.
Digital Invitations
One of the most time consuming parts of planning a wedding that people often forget about is the invitations. You have to design them which means spending hours looking through different paper types and fonts and then addressing them all and sending them out. It's expensive and it takes ages, but there's really no need to do all of that.
You can just send digital invites instead. It only takes 5 minutes to send them all out and it makes it far easier to keep track of who's coming and who isn't if they're in email form.
People will prefer being able to send you a simple email rather than having to post back an invitation to let you know they'll be attending.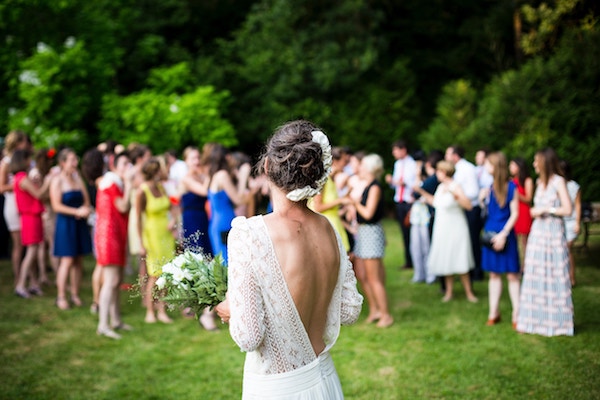 Photo by Sweet Ice Cream Photography on Unsplash
Cut The Guest List
The more people that you invite, the more work you've got to do, it's as simple as that. Cutting the guest list can be a little tricky if you want to avoid upsetting people but if you're dedicated to having a hassle free wedding, it's a sacrifice you've got to make.
You can easily slash the guest list by enforcing a couple of strict rules. Not inviting coworkers unless they're friends outside of work as well is a good one.
You can also put a blanket ban on children.
If you really want to cut down the list, why not consider having just close family at the wedding? That way, you'll only have to plan a wedding for a handful of people, rather than hundreds.
These are all great ways of taking the stress out of wedding planning and making sure that the day runs as smoothly as possible. After all, you should have good memories of your wedding, not nightmares about the stress of planning it all.
Header photo by Eric Alves on Unsplash