Abs are made in the kitchen but revealed in the gym. That's what I'm told, at least. If you're sweating for the wedding, it's important to focus just as much on pre-wedding healthy eating as you do on your pre-wedding workout routine. Other than the perfect food – the green smoothie! – you should know what else can help you stay in tip top shape before your wedding.
Keep it Simple
Don't try to put too much on your plate – metaphorically or literally. Wedding planning takes a lot of time and effort, so making an excitingly new and different dinner each night is going to take too much out of you: too much time, too much effort and too much brain power. Opt for simple, healthy, and easy-to-make meals that nourish your body and leave you free to focus on other things. Following is a list of meal ideas that are super easy to make but still delicious and healthy. You can also consider a meal planning tool like eMeals – there's a Groupon for the membership.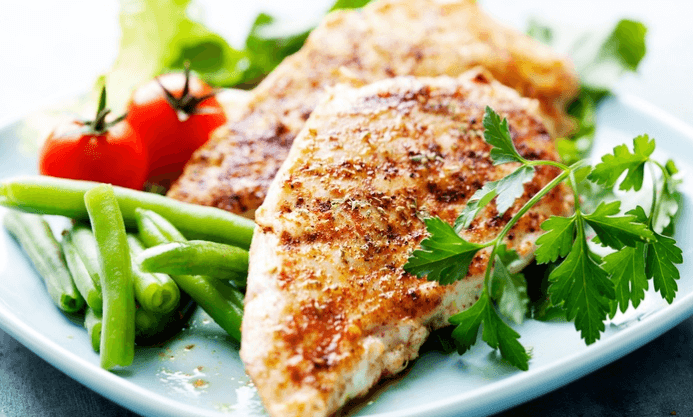 Breakfast Ideas Under 300 Calories
Veggie Egg Breakfast 'Muffins'
Coconut Chia Breakfast Pudding
Healthy Dinner and Lunch Ideas Under 400 Calories
Fish Dishes:
Tilapia and Quinoa with Feta and Cucumber
Matcha-Pistachio Crusted Halibut
Honey-Soy Glazed Salmon with Spinach and Peppers
Grilled Shrimp Skewers with Charmoula
Veggie Dishes:
Roasted Veggie Wrap with Bean Spread
Cheesy Black Bean Stuffed Sweet Potatoes with Poached Eggs
Meat Dishes:
Spicy Chicken Thighs with Sweet and Tangy Honey Glaze
Steak with Arugula and Orange Salad
Lemon-Asparagus Chicken with Dill
Consider Meal-replacement Shakes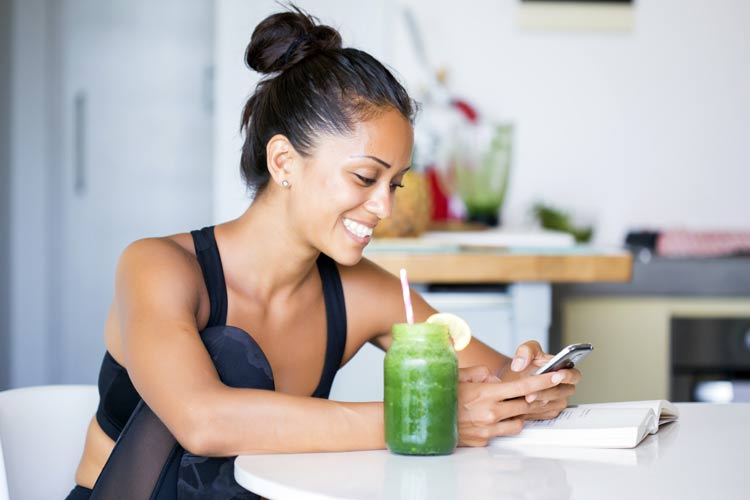 Meal replacement shakes are a great idea for anyone wanting to trim down before the big day. Most of them pack all the essential nutrients you need to cover two meals, and all you need to do is eat a well-balanced nutritious meal for dinner. But meal replacement drinks are tricky. Some can actually pack on the pounds. So what should you look for?
Go for one with 3 grams of sugar or lower. You'll be shocked at what you find in the grocery store when you start looking at labels.
Your body can usually absorb about 30 grams of protein in one meal, so anything higher is for all those workout junkies after the gym.
Pick a flavor you love, because a lot of these drinks can be chalky or heavy on the vitamin taste.
Great shake options for weight loss: Premier Protein, SlimQuick Protein Powder, Body Fortress Super Advanced Whey Protein and the Glucose Control shakes by Melaleuca.
Each of the shakes above come in loads of different flavors and are pretty tasty, to be honest.
Eat plenty of fiber and fiber supplements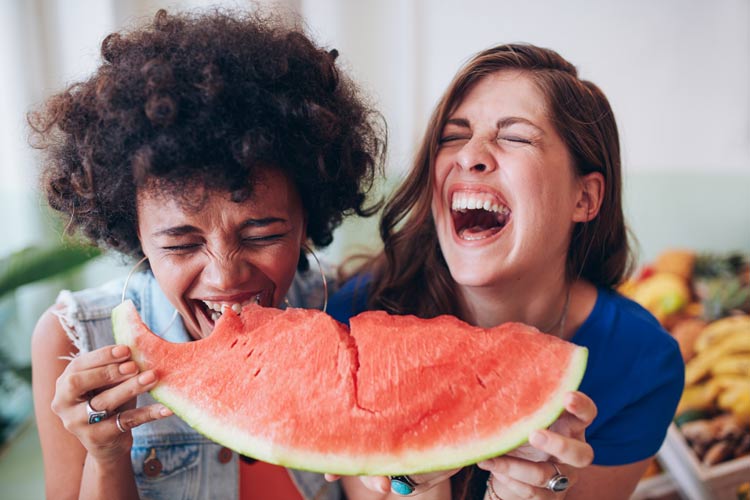 Fiber is super important in weight loss and the best way to trim down is to add snacks throughout the day or load your third meal with fiber filling sides. This helps your digestive tract and intestines process all the other delicious foods and drinks you are eating. Some great ideas to add fiber:
Broccoli
Peas
Split peas
Lentils
Black beans
Lima beans
Artichokes
Brussel sprouts
Blackberries
Raspberries
Pears
Avocados
Bran flakes
Oatmeal
Milled flaxseed
Chia seeds
Try snack or meal replacement bars that are filling and nutritious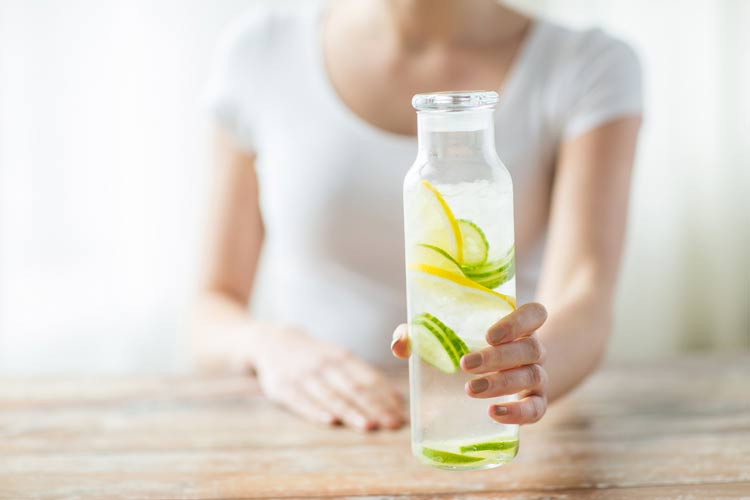 You'll want to keep your sugar in check when eating healthy, but you'll also still want to add a little in healthy forms. One of the best ways to snack on the go when eating healthy is to grab a granola or protein bar with a bottle of water. The bars you eat shouldn't be too high in sugar and should pack loads of healthy ingredients like seeds, grains, fruits, nuts or proteins. Some bars we love:
Snack smarter, not harder
Here's a short list of 100-calorie snacks, but there are tons more to be found online!
Two tablespoons of whipped light cream cheese rolled into two slices of extra-lean ham.
Two celery stalks, sliced into strips and dipped in 2 tablespoons of light guacamole.
Three ounces of chilled, pre-cooked shrimp dipped in one tablespoon of cocktail sauce.
One ounce of goat cheese spread on 1/2 a cup of cucumber slices.
One hard-boiled egg, sliced and sprinkled with salt, pepper and paprika.
A half a cup of fat-free cottage cheese topped with 1/4 cup of fresh blueberries.
A warm and comforting cup of your favorite broth-based soup brightened up with a squeeze of fresh lemon.
One medium tomato sliced and topped with one ounce of fresh mozzarella, salt and pepper and drizzled with a tablespoon of balsamic vinegar.
One small whole-wheat tortilla topped with two tablespoons of fat-free bean dip and sprinkled with a two tablespoons of low-fat cheddar cheese.
One slice of roasted turkey breast wrapped up with one slice of light Swiss cheese.
One cup diced watermelon with one ounce of reduced-fat feta cheese, a teaspoon of chopped fresh mint and a squeeze of fresh lime.
A half cup of plain yogurt topped with a drizzle of honey and three almonds, finely chopped.
Two celery stalks, cut into strips and dipped in 1/4 cup hummus.
One ounce of prosciutto wrapped around a wedge of cantaloupe or 1/2 cup of peach slices.
One and a half cups of mixed berries.
One cup of jicama slices dipped in 1/2 cup of fresh salsa.
Ten baby carrots dipped in 4 ounces 0% Greek yogurt, flavored with 1 teaspoon of ranch dressing mix.
One cup of sliced apples with one ounce of low-fat cheddar, sliced thin.