There's no doubt that the wedding world has changed since COVID-19. Couples are rescheduling their weddings, holding virtual weddings, and encouraging CDC regulations at their receptions, such as social distancing and proper sanitization.
In light of our changing world, a wedding website is more important than ever as communication with guests is essential—especially when changes come into play. Here are five ways a wedding website can save time and money while maintaining your sanity.
Keep Track of Your Guest List
Creating and managing your guest list within your wedding website allows you to manage and organize your guest list with ease, designate plus ones, group households together, and much more.
Using Joy's guest list manager you can not only collect RSVPs, but you can also build out lists for separate events, such as wedding showers and the rehearsal dinner. Quickly send messages to everyone, or keep a select list of guests—such as bachelor party attendees—current. Another plus is that RSVPs automatically update within your guest list, which leads to our next point.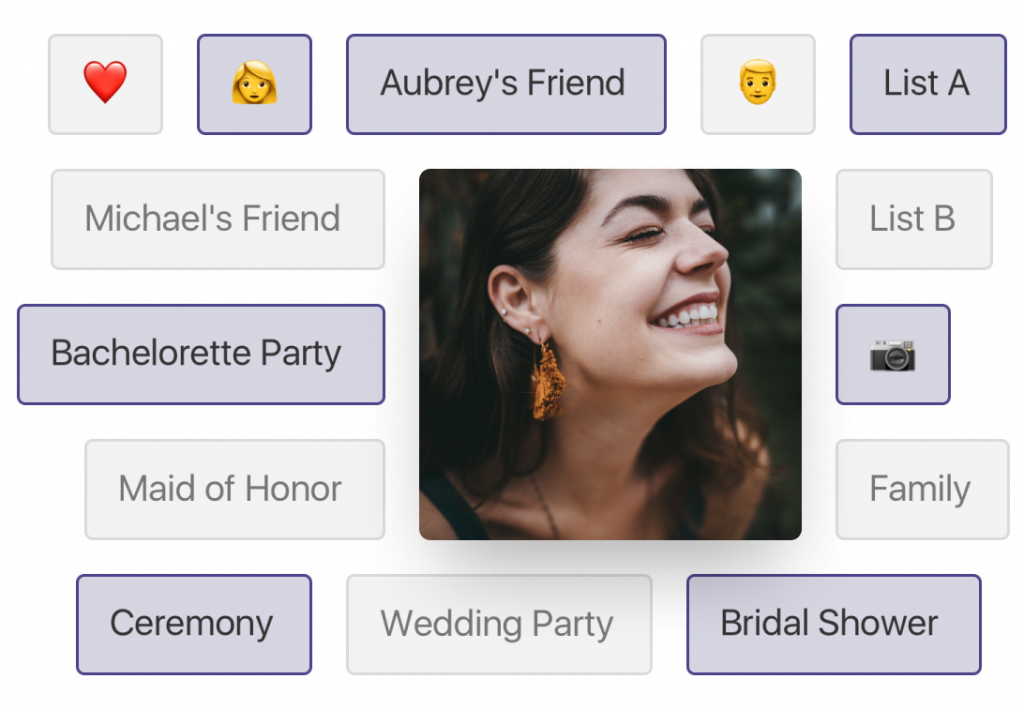 Collect Digital RSVPs
Joy's RSVP manager has quite a few benefits to help make getting RSVPs a breeze. Besides collecting everyone's yays and nays, you can ask custom questions—like whether they'd like beef or chicken as an entree. Guests can also be polled about other items to help you plan, such as if they have any special needs or dietary restrictions.
Of course, due to 2020's pandemic, you can ask additional questions, such as about their mode of travel and if someone is immunocompromised, to keep everyone safe and healthy.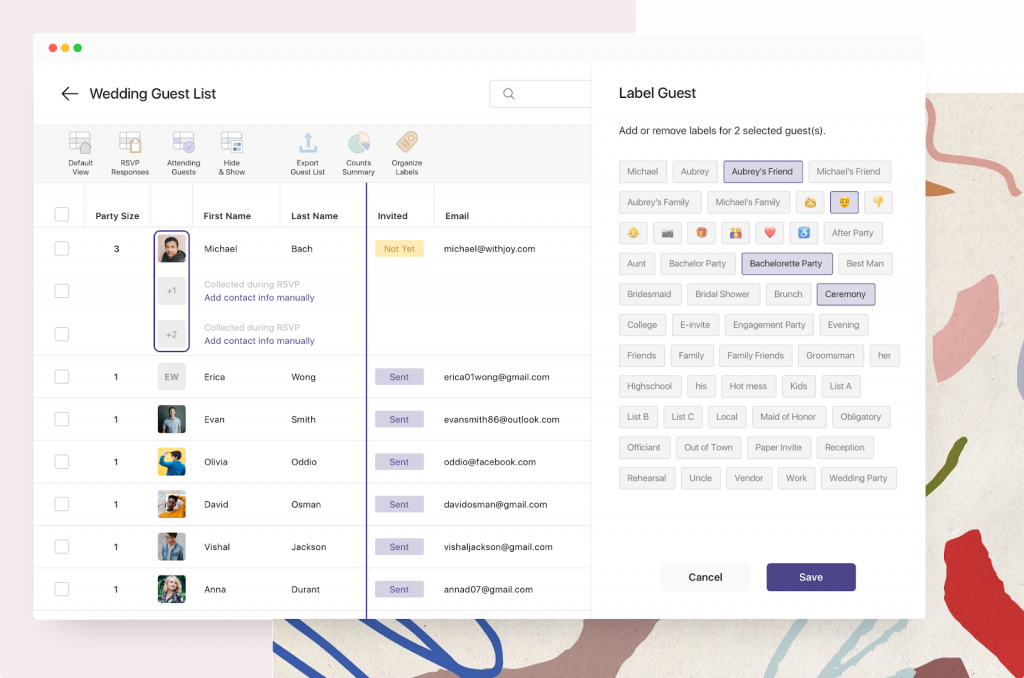 Quickly Communicate with Guests
A wedding website is a handy tool that couples utilize to share details and update guests on changes. You can even add a custom announcement banner to keep vital information at the top of everyone's mind.
And—since we're chatting about weddings for $1000—you can save paper, and hundreds or thousands of dollars on printed wedding stationery and postage by sending free, unlimited, and customizable ecards to your guests using Joy. This includes save the dates, invitations, and change the dates, which have proven convenient since COVID-19 hit. A bonus is that you can choose ecards that match your wedding website so that everything is cohesive and coordinated.
Guests can respond to their electronic invitations at the click of a button, which means that you'll have responses faster. Plus, you don't have to worry about return postage, RSVP cards, or letters that get lost in the mail.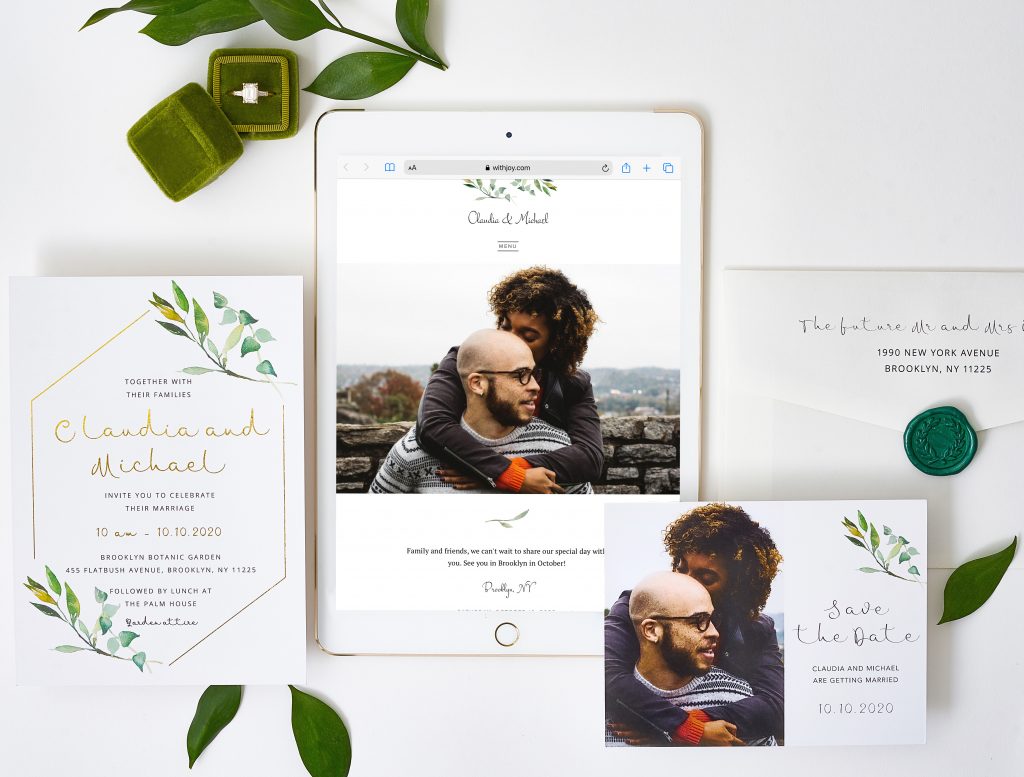 Answer Detailed FAQs
The FAQ section of your wedding website can answer general queries about parking areas, timeline, dress code, and any other details you wish to convey. It can also serve to brief attendees on COVID-specific information, such as virtual wedding instructions, social distancing regulations, and any safety precautions you are implementing.
Providing a detailed FAQ means all your wedding information will be at guests' fingertips, saving you time answering questions.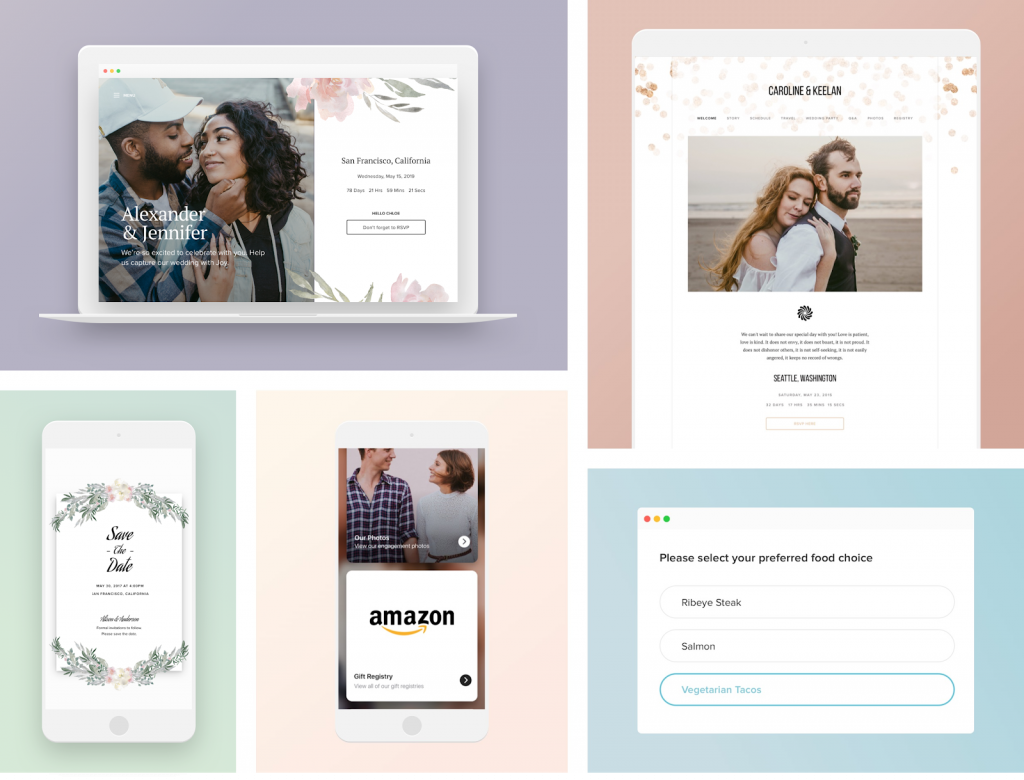 Let Guests View Your Virtual Wedding and Live Photo Album
Amid social distancing mandates, people are gathering virtually for birthdays, wedding showers, and weddings alike, and you can host your virtual ceremony and reception on your wedding website with Joy. After your wedding, the livestream recording can be uploaded to your wedding website for guests to enjoy.
Additionally, Joy's 'Moments' feature is a shared album that allows any guests in attendance to upload photos in real-time for virtual guests to follow along from afar. Post-wedding, Moments also serves as an interactive, virtual album where guests can upload, like, comment, and engage with images.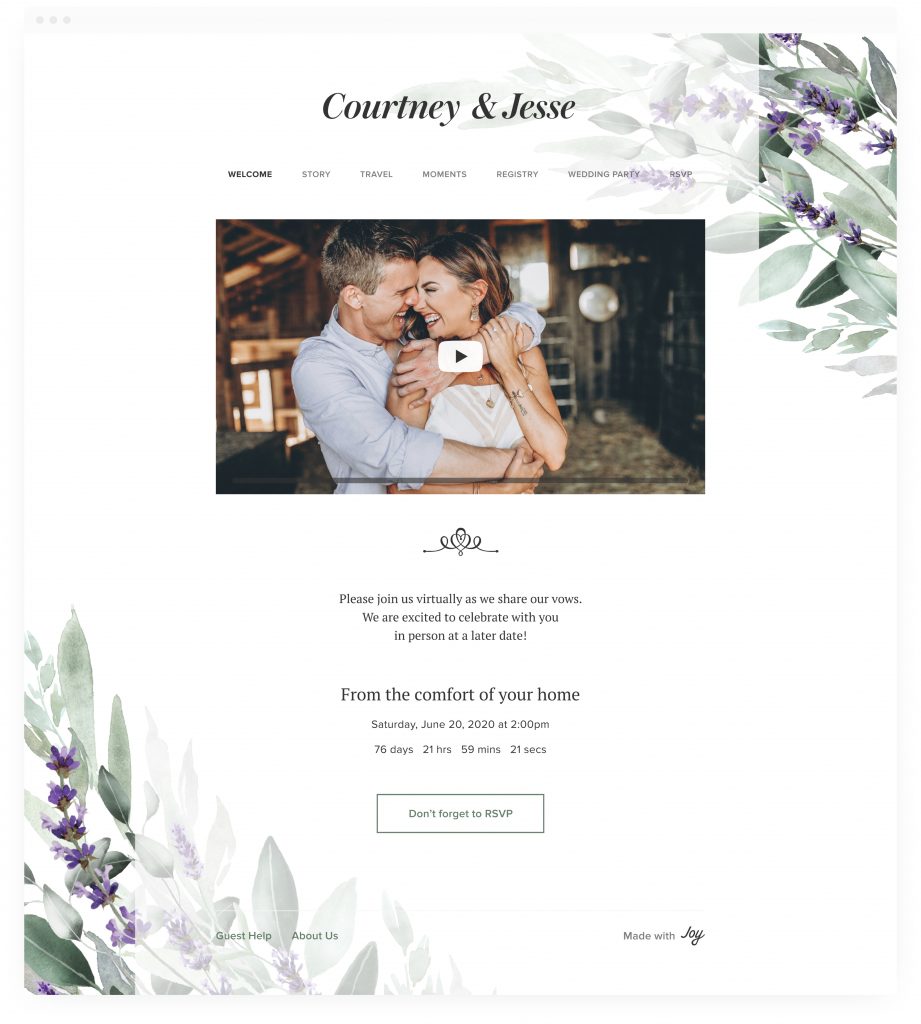 So, are you ready to save money with your free wedding website? It's a fabulous idea! Take a peek at all that Joy has to offer.