In the midst of planning your big day, the honeymoon can often take a back seat as you busy yourself organizing your dress, the venue, the cake, the reception, the catering and the guest list. You don't want to offend the aunty you only see once every couple of years by only inviting her to the reception. At the same time, you wonder if you even need to invite your cousin twice removed and your mom's friend who used to babysit you. Your brain may be well and truly frazzled with a to-do list as long as your arm and an ever-shortening time in which to sort everything. However, your big day is just that; it's yours. When you are planning the day where you'll finally celebrate your nuptials to the human being that you love most on this planet, you have a right to be a little bit selfish. Think about your guests, but not too much. You need to organize your dream day.
At the same time, you shouldn't neglect your honeymoon. This is the downtime that you deserve after months of planning, preparation and the big day itself. Your wedding day will pass by in a blur, and you need some R and R to process the massive shift in your marital status and enjoy some quality time with your significant other. Some people adore city breaks, others are adrenaline junkies, while some love nothing more than lying on a beach for a fortnight. Whatever it is that you want to experience on your honeymoon, the Far East has the destinations to cater for your vacation needs. As a newly married couple, you ache for a honeymoon that is unique, special and that can generate many happy memories to tell the future grandchildren! Take a look at these three spectacular destinations in the Far East to inspire your honeymoon planning.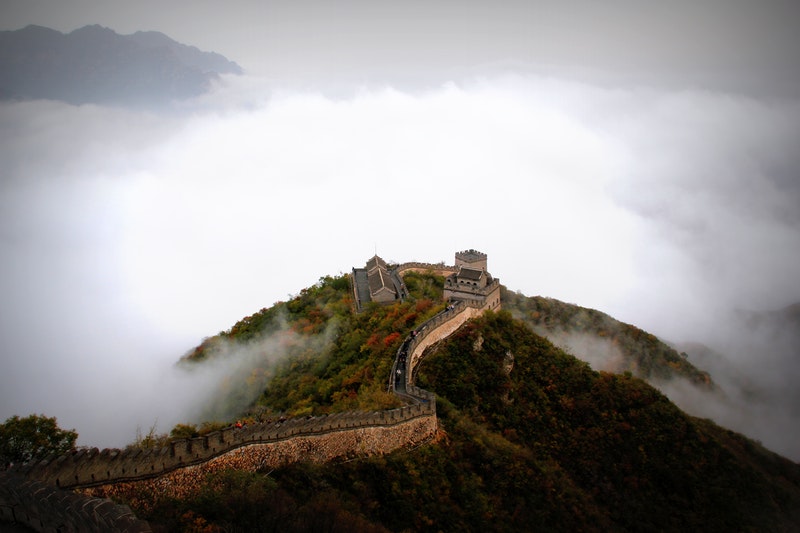 China
While not the most romantic destination in the world or the honeymoon destination of choice for many, China has a lot to offer the couple who want to do something a little bit different with their first holiday as spouses. China is a land of contrasts, bordering Russia to the west, Myanmar to the south and North Korea to the East. The geographical scale and features of this country alone are enough to make it an interesting prospect for a honeymoon destination. Ask another one hundred couples where they went on their honeymoon, and the chances are that not one will have China as their answer.
Why China?
China is a wonderful nation for unspoilt and rugged scenery and river cruises. You could find yourself on a boat or traditional raft floating down the Yangtze River as you pass the giant Buddha at Leshan as seen at https://www.travelchinaguide.com/attraction/. The ability to combine a little romance with your culture vulture requirements means that you can enjoy two weeks relaxing yet still immersing yourself in the bosom of a different culture.
You cannot explore China without considering the wondrous Great Wall of China. You can base yourself in Beijing to experience the tourist sites of Tiananmen Square and the Forbidden City before taking an excursion to Badaling and scaling the Great Wall for a trek. Strapping on your hiking boots, you could walk along one of the most iconic wonders of the world, taking in the views over rural China, purchasing some tatty merchandise from a street vendor and basking in the spectacle of the Wall as you watch the golden sunset over the mountains.
China is busy and hectic, but it's also a wonderful destination to visit with your loved one; a nation ready for you to enjoy and one that will allow you to keep it close to your hearts on your return home.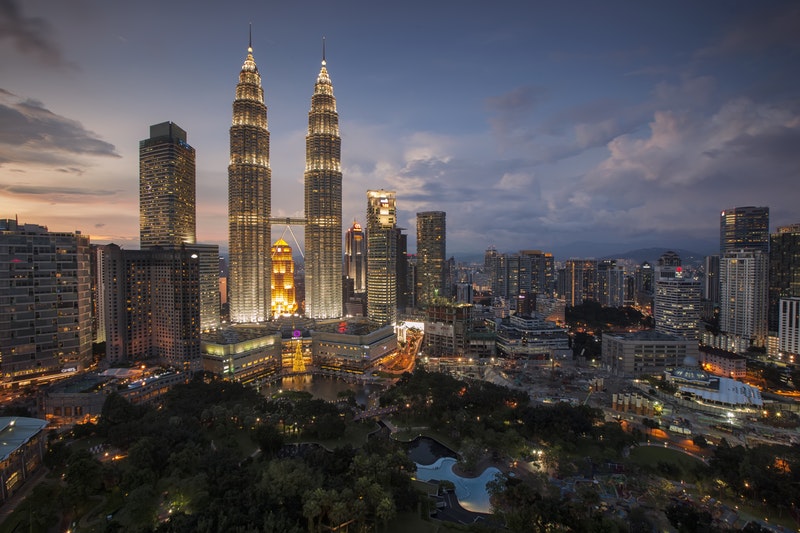 Malaysia
If you fancy heading to a destination where you have the luxury of white sand beaches, a spot of nature trekking if you fancy it and a plentiful supply of cultural and history tourist hotspots, then Malaysia could be the ideal honeymoon destination for you.
Why Malaysia?
The pristine beaches of many of the Malaysian islands mean that you can easily break away from the crowds to find yourself a secluded spot. From Mabul to Sipadan and from Tioman to Pangkor, the numerous islands emulate a paradise-like setting – perfect for the idyllic honeymoon. If you're staying for any serious length of time, it might pay to forego the hotel experience and opt for a rental apartment like the ones listed at https://rumahdijual.com/bekasi/. This way, you have a more solid base from which to explore and you could save some money in the process.
If you're keen to get trekking and see a little more action, you could venture to the jungle rainforests of Borneo. Take a trip to the Sepilok Rehabilitation Centre, and you could spend some of your vacation observing orangutans in the wild and volunteering some of your honeymoon time to caring for these endangered creatures.
After you've had your fill of wildlife, you may be keen to experience the more urban side to Malaysia. By venturing to downtown Kuala Lumpur, you could find yourself at the mercy of the intoxicating aromas of Jalan Alor Food Street. You could gorge yourself on nasi goreng, beef rendang and lamban. Malaysia is a nation of friendly people who are proud of their cultural heritage and are only too pleased to help you to have the best time when visiting their country.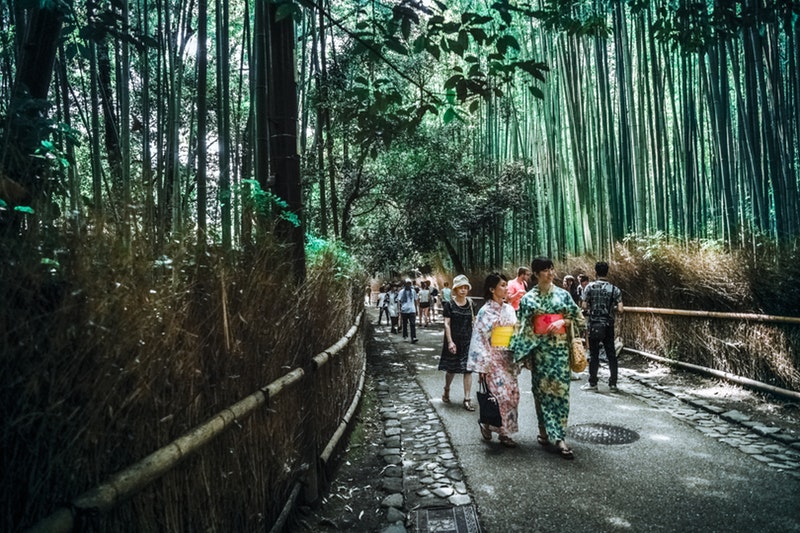 Japan
Tokyo, Kyoto and Osaka welcome many tourists each year as Japan has become a top destination for vacationers, backpackers and honeymooners alike. With Mount Fuji, plentiful hiking opportunities and tasty cuisine, not to mention the wonderful and historical Buddhist temples and Shinto shrines, this is a Far Eastern destination that can cater for every sort of tourist.
Why Japan?
If you are an avid culture vulture and love nothing more than experiencing history up close and personal, there is no finer destination on this planet than the Land of the Rising Sun. With Kyoto's Golden Temple and Tokyo's Senso-Ji and Miyajima's floating shrines, there are structures, religious buildings and relics that date back over two thousand years. As you travel around this island nation, you will get to experience traditional Buddhist prayer ceremonies and partake in a Shinto meditation session.
If you are more into the city lights and want to explore the nightlife of Osaka, then you can head to Dotonbori, the street food capital of the nation. With sticky rice balls, melon bread and teriyaki chicken sticks, you can gorge away on cheap and tasty morsels as you try to locate the iconic running man neon sign down by the riverside in downtown Osaka. You could choose to while away your evenings testing your vocals out by partaking in the ubiquitous Japanese pastime of karaoke. The people you meet in the singing booth might even end up being your friends for life!
If you fancy getting to grips with the modern history of Japan, then a trip to Hiroshima is a must.
Yes, the museum and memorials can be upsetting, but they are also vital to see in order to understand the nation as it is today. Hiroshima itself is a beacon of hope having restored itself to a lively hive of activity. Some of the finest amusement arcades, restaurants and hotels in the whole country can be found at this more coastal city.  After your Hiroshima visit, hop on a ferry and take a short ten-minute cruise to the magical island of Miyajima. Peaceful, tranquil and quiet in the off-season months, you may find yourself staying in a traditional ryokan like the ones available at https://www.japanican.com/en/hotel/list/ and waking up to a stunning sea view each morning. You can't get much more romantic than that.
The Japanese people are kind, courteous and respectful. There aren't many places in the world where people queue politely in the morning to catch their commuter train during rush hour. Try and learn a bit of the language and you will endear yourself to the Japanese people who will relish the opportunity to help you brush up on your pronunciation. Like with most Far Eastern countries, you are best touring the country rather than staying in just one place.
Next time you put pen to paper to add another task to your growing wedding to-do list, write down these three Far Eastern destinations as part of your honeymoon research. Yes, you want the perfect big day, but you also need to consider the first two weeks of your married life. Honeymoons are hugely personal vacations. While some of your friends might be happy booking a fortnight in a five-star hotel on a Balearic or spending their time sipping cocktails at a swanky wine bar, you might crave something a tad more unusual and unique. If you do, consider the opportunities and experiences that the Far East has to offer. You won't regret it.