While planning your wedding can be fun (though stressful), an element that follows on from the big day that most newlyweds really count down for is their honeymoon. There's nothing quite like having a special holiday with your spouse when you're all loved up and in your post-wedding bubble.
However, the only downside of planning and taking a honeymoon is the cost. If you're like most couples, you're keen to go somewhere luxurious and as romantic as possible  –  something which also probably costs quite a bit. To help you achieve your dream trip without blowing your budget, read on for some tips for an affordable honeymoon.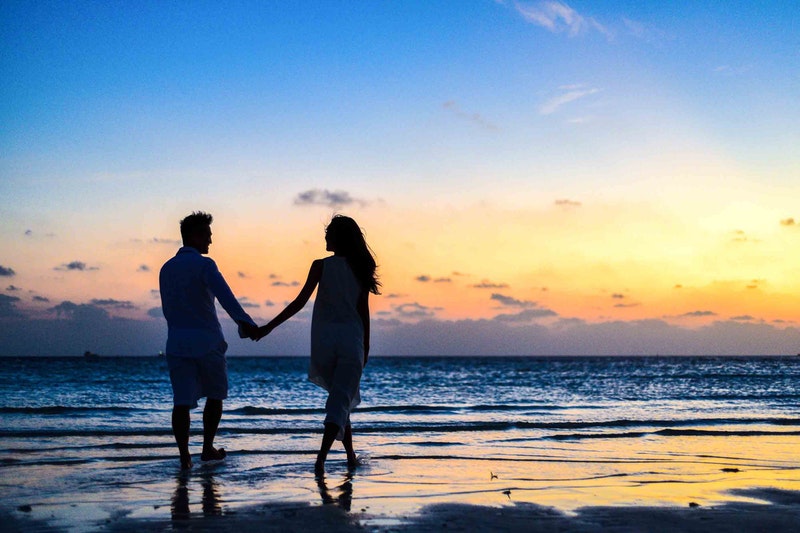 Do Your Research and Compare Prices
For starters, even though you'll be busy planning the wedding, try to find some time to research honeymoon accommodation and compare prices. If you book the first thing you find, it probably won't be the best value. Instead, start by looking at comparison websites such as Hotels.com, Orbitz, Kayak, Travelocity and Expedia. These places are helpful in that you can type in a location, choose some parameters (such as only four or five star hotels and above) and then see what the best deals are at the time.
You can also find highly discounted offers through group-buying companies like Living Social and Groupon. These firms arrange such good deals because they utilize the power of bulk purchases, buying a large number of rooms at once. However, check the fine print closely on these deals, as they're usually only available at certain times, and may have set inclusions, exclusions, or qualifying criteria that don't work for you and your partner.
Another option is to research what kind of savings you can make by cashing in your frequent flyer miles and loyalty points. These can typically be used for hotels, tours, restaurants and so on. If you've been saving up for a while, you may find you get to enjoy a more affordable honeymoon this way.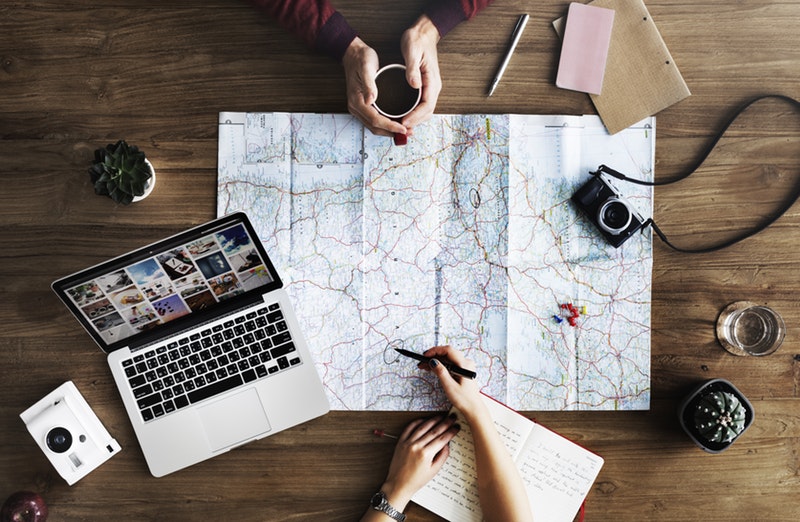 Talk to Accommodation Providers Directly
Next, while there are lots of good deals online, keep in mind that sometimes you can actually get even better specials if you talk to accommodation providers directly. They may be able to price match, or give you a more heavily reduced price when you contact them one-one one, as this means they don't have to fork out a commission to booking agencies.
Hotels can also alert you to deals that might be coming up. It's a wise idea to sign up to their newsletter programs, and to follow them on social media sites like Twitter and Facebook, so you can be alerted when they offer particularly good deals for the dates you want to travel.
Another key reason to go to accommodation firms directly is that this gives you the chance to find out about the package deals they offer. These usually aren't available through third-party websites, since they provide such great value and are more affordable than paying for each element individually.
No matter where you plan to travel for your honeymoon, whether you need to find Niagara Falls vacation packages, or those for Paris, Tahiti, Africa, Alaska or some other spot, you're sure to find amazing honeymoon deals. These may include meals, drinks, room upgrades, transfers, spa visits, tickets to shows, and more. The packages can make it much for affordable for you and your new spouse to enjoy all the little extras that a romantic vacation brings to mind.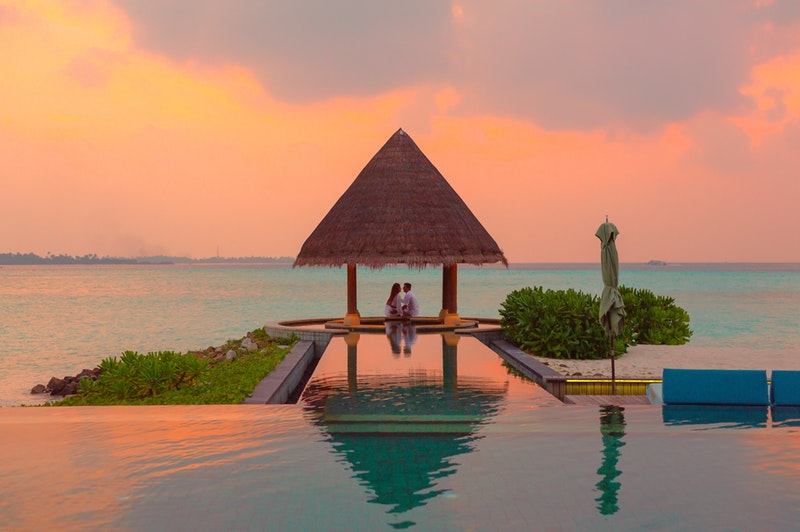 Flexibility Helps
When you need to watch your honeymoon spending, try to be flexible when it comes to where you travel to, and which dates you vacation between. For instance, rather than choosing the top-ranked honeymoon spots which draw millions of tourists each year, or the couples-only resorts which are designed exclusively for loved-up pairs and charge accordingly, look for a lesser-known yet still interesting and romantic location.
Eastern Europe tends to be less expensive than Western Europe, for example, while there are also numerous smaller, less populated islands than Fiji, Tahiti, the Maldives, Bali, and the like to choose from if you want a vacation by the water. If you do choose to honeymoon in a place that attracts lots of tourists, at least try to stay in less busy areas (e.g. stay a little further out rather than at an inner- city locale).
Most destinations will also have peak periods during which prices rise, not just for accommodation, but also for things like flights, tours, and even meals and attractions in the area. As such, if you can be flexible and work around the quieter times of year (even if this means not taking your honeymoon straight after your wedding) you will save considerable money.