When it comes to planning for a wedding, the bride's shoes are an important consideration and will be one of the first things to look at after deciding on the date. However, most people don't consider comfort and pay more attention to the style and look. You will be doing a lot of standing and dancing on the big day and so, comfort should be an important consideration as well. This read shows you how to ensure your wedding heels are comfortable.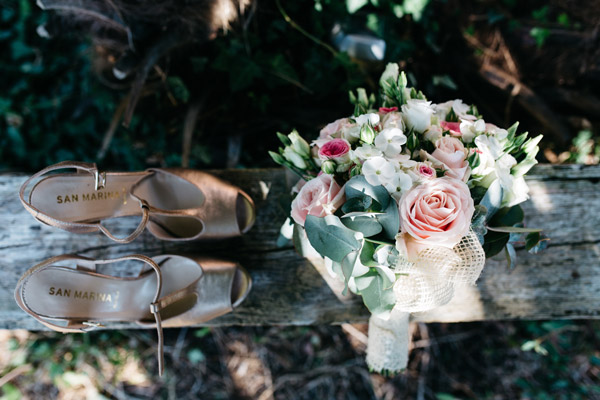 Photo by Sweet Ice Cream Photography on Unsplash
Breaking Them In
There is no denying that most ladies like heels and so, when it comes to the special day, it is safe to assume that you have tried and worn several pairs in your life. As such, you may already know that heels require a few wears in order to break them in and have them take your feet's shape. If you just try them once and leave them for the wedding day, do not be surprised if you feel uncomfortable in them after a few minutes. That said, give yourself a break and wear the wedding heels around the house a couple of times in order to stretch them and get them extra comfortable. In order to hasten this process, you can use thick socks. You can ideally put a bag of water inside and put them in the freezer. The latter can be a bit odd, but it will not damage your special shoes. As the water freezes, it expands the shoe, freeing you from all the hassle.
However, you should not overdo it. Even the most vigilant people tend to go over the top in regards to breaking in their special wedding heels. If you wear them on a daily basis trying to make them more comfortable for your big day, you're likely to do more lasting damage to the feet. If your feet are full of blisters and sore by the time your big day comes, you won't be comfortable in the first place.
High Quality is Essential
If you want your wedding heels to be comfortable, you may want to avoid compromising on quality. Premium wedding shoes, such as those offered from Sole Trader, are usually well made and will give you the right kind of support for your feet. They are also less likely to leave your feet blistered and sore after a few hours of wear. Consider purchasing from a well-known retailer and one who puts thought into the structure and materials of the shoe and not just appearance. It is also essential to put thought into the style you prefer. Round toe heels, for instance, will always be comfier compared to pointy-toed ones. Comfort is the top priority here and so, even if round-toed shoes are not to your liking, you may want to give them a try and see if they can work for you. A  wider heel is yet another feature that you may want to be on the look for as it will give you more balance and support overall. If you do your homework, you will come across an array of high-quality wedding heels that are designed with comfort in mind.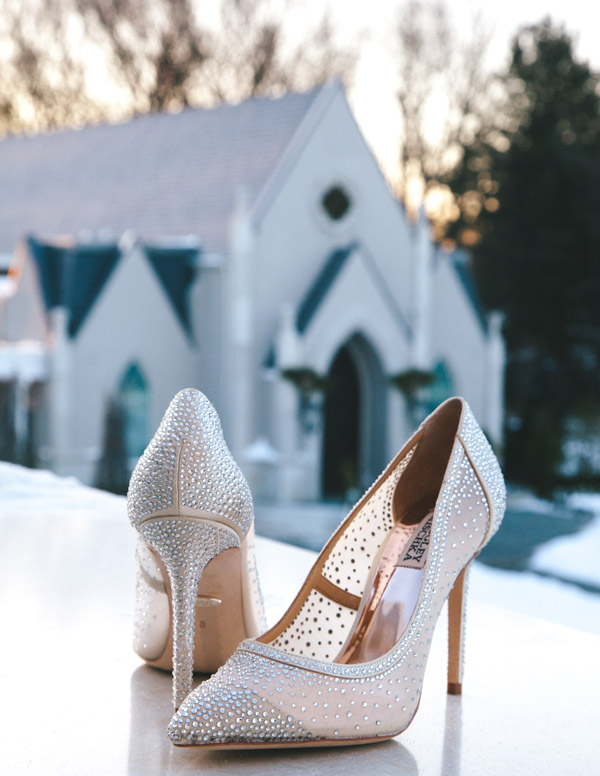 Photo by Marcus Lewis on Unsplash
A bit of Foot DIY is Recommended
If you come across the ideal pair of shoes for your wedding, but do not feel like your getting the best support when you try them, you can take the do-it-yourself route and add some cushioning. It can make a world of a difference in terms of comfort. Purchase some show cushions in order to improve the feet of the wedding shoes and fill gaps that might make them rub.
Have a Backup
You should not be ashamed to accept defeat towards the end of the event, or when it comes to dancing and those 4-inch glass stilettos just won't make the cut. If that is the case and you cannot bear the pain, then a backup pair of shoes that you can quickly wear and hit the dance floor can really come in handy. And let us be honest, there's hardly anyone that's going to notice.
Be Ready for Emergencies
Regardless of your efforts to ascertain that your wedding heels are comfortable, it's highly unlikely that you're going to have worn them for more than several hours and especially with all the standing and dancing you are going to do on the wedding day, it is always advisable to be prepared. Your shoes may decide to toss a few surprises your way and being ready for these is essential. So, pack a little kit for your feet with things like Vaseline and blister plasters. Ask one of the bridesmaids to carry it for you and once you feel your feet start to ache or shoes start to rub, she can be there to help you out.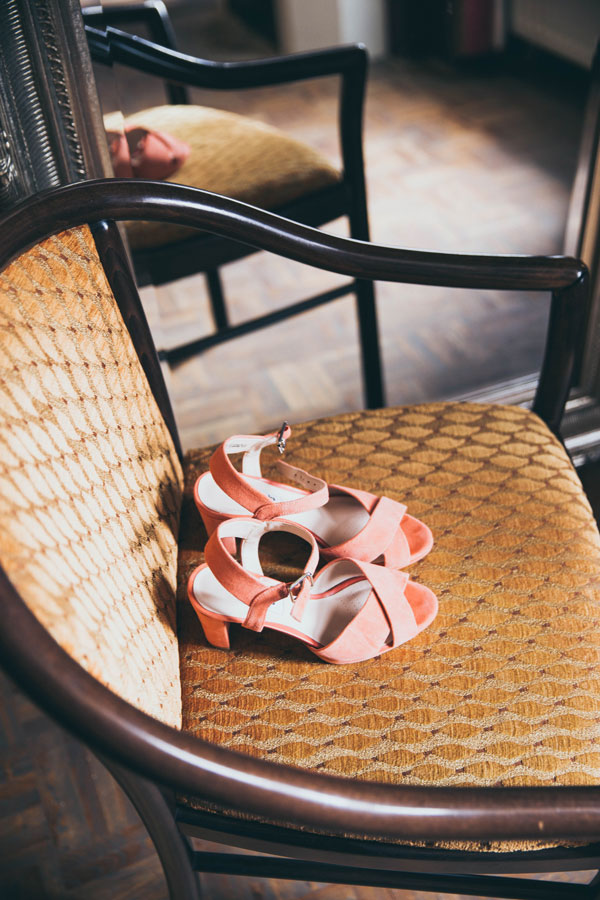 Photo by Stella de Smit on Unsplash
Soften the Straps
If you have picked a delicate pair of strappy wedding heels, it is advisable to soften the straps edges before the big day. Straps usually end up rubbing and can even cut into the skin which can result in a huge discomfort. As such, take the time to wear them in or purchase some adhesive strips which you can put around the strap in regions. If you do your homework right, you will come across a wide array of delicate strappy designer shoes that are ideal for looking stylish and classy during your wedding day.
Use Deodorant
Another weird but great tip if to spray a bit of deodorant on your feet before slipping into those marvelous shoes. Deodorant works on the skin and reduces the chances of getting blisters and if they get hot and sweaty, they are less likely to smell as well.
Header photo by James Bold on Unsplash