The perfect day needs the perfect look. You can't go to your wedding with a subpar look, it'll haunt you forever. But each bride will have different ideas of what the perfect look is going to be. Some prefer the more over the top look, whilst others prefer to be a little more reserved. It doesn't matter what your idea is, as long as you know it's going to be perfect for your special day. But there are a few basic rules that you need to follow if you want to make sure you look a million dollars on the day. If your day is fast approaching, here is some great wedding day look prep advice that we think you'll benefit from.
The Perfect Hair
There's three things that are going to be the main event on the day. Your makeup, your hair, and your dress. All eyes will be on you and your partner, and everyone will be eager to see what you have dressed like. So, without wanting to disappoint them, we've got the perfect way to make sure your hair is exactly how you want it. The first thing you need to do is look at some wedding hairstyles, and decide as to whether you want the hair up or down. It might seem like a small decision, but it can really impact your day. A lot of women prefer having an updo as it's easier to maintain throughout the day, and it's generally better in terms of comfort when moving around. However, some people prefer the flow of having the hair down. If you're going to have the hair down, you're best off having it curled. It just looks so more beautiful than straight hair, and even when the curls drop out, it really does look good. One thing we will always recommend is to make sure you're hiring a professional to do it for you. The last thing you want is for something to go wrong with such an important part of your day.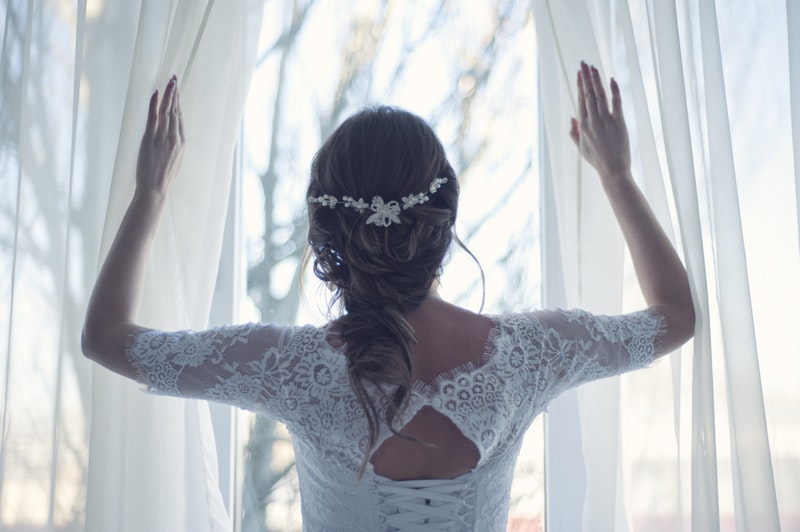 The Perfect Makeup
The perfect makeup does exist, although a lot of women worry about how it will go on their big day. You know those days where you sit in front of the mirror trying to do your makeup, and nothing seems to go right? Well, the frustration is always high when that happens, so imagine what it would be like if something like that happened on your wedding day. So just like with the hair, this is why we highly recommend that you hire a professional. To make sure you're going to look perfect on the day, get yourself into a strict skincare routine a few weeks before. It'll make sure your skin is in the best condition possible for your special day. Then, with the actual look, we recommend you try something more simple. You don't want to over complicate the look, and you don't want anything that is too hard to maintain. A makeup artist should know well enough to not make you too cakey, but you can never be too sure what is going to happen with your look. You can advise them on colours etc. and what colours you chose all depends on the theme of your wedding, and what your bridesmaids are wearing. But ultimately, it should be all about you and what you want, so do a bit of digging, and have a look at some wedding makeup styles, just like you should be doing with the hair.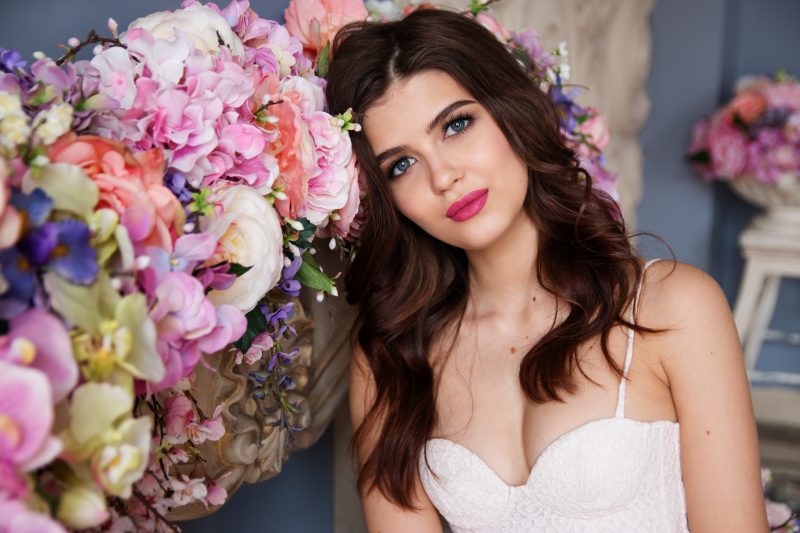 The Essential Relaxation
So many brides look flustered on their day because they haven't had the time to relax. This really is understandable. You have the thought in your mind of having to walk out in front of all of your guests, and say your vows along with the all important I do. But a flustered look is not the one you want on your wedding day, so it's essential that you're finding a way to relax on the morning of your wedding. It might be booking yourself in for a massage, having a cheeky drink of champagne, or something as simple as reading a book. We guarantee you don't need to get up mega early, so try and sleep as much as you can, you're going to be awake for a long time! Surrounding yourself with your friends as early as possible is also going to help take your mind off of the situation. Sometimes, they're just the best people to relax with.
Congratulations if your wedding day is close, and we hope this article has helped you with the prep just a little bit!