by Brittany McComas
Want to look amazing on your wedding day? My sassy self got the distinct pleasure of going to London Fashion Week this year, and I picked up some pretty sweet makeup tutorials courtesy of Cosmopolitan. The one thing I fell in love with was the Billion Dollar Brow Bar. Talk about making a statement. Nothing ties your entire makeup together like some bad-ass brows, and 'billion dollar' is almost an understatement.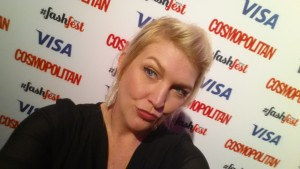 Since we're budget friendly when it comes to DIY wedding makeup, I decided to go in search of things that you can sub out if you don't feel the need to make an investment in the semi-pricey products Billion Dollar Brows offer.
How To Get The Ultimate Brow
Find your nearest supplier for Billion Dollar Brow products or order them online. Alternatively, Google 'Billion Dollar Brow Deals' and you'll probably find some online retailers with products at a fraction of the cost. We also highly recommend European Wax Center Brow Powder and Dual-Sided Brush.
You'll need
Blonde: Very blonde hair
Light Brown: Warm blondes and redheads
Taupe: Light to dark brunettes. Our most popular color!
Raven: Very dark hair color and dark skin tones
Apply your Billion Dollar Brow Powder to the natural arch of your brow with the arched side of the Billion Dollar Brow Brush.
Seal the definition deal with one helluva brow gel. Use the Billion Dollar Brow Gel to ladd natural definition by lightly brushing it through your brows. Start with the side closest to your nose, and brush from the bottom of your brow, upward, and out; continuing outward until you reach the end of your brow. Follow the natural arch of your brow to get a wispy, carefree look, and don't use too much or it will look all gloopy.
How To Fake It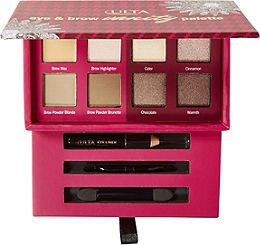 Grab Ulta's Eye & Brow Vanity Palette. This bad boy has everything you need: Brow powder, brow brush, brow wax and some sweet eye shadows all for $6.29. Don't be afraid to brush a little bit of that cider, chocolate or cinnamon into your brows for a little shimmer before you put the brow gel on.
Brow Gel can be faked with Essence Lash & Brow Gel Mascara, also at Ulta, this one is only $2.99.
Just follow the Billion Dollar Brow tutorial above, and you've got some sweet brows for a fraction of the cost.