Want to get primped and primed for your wedding day? As a fashion and beauty writer, I'm constantly looking for the latest trends in beauty treatments. Last week I watched Kim Kardashian get a Vampire Facial. They literally took her own plasma, ran it around in some machine that belongs on CSI, and injected it back into her face with a giant needle. My instant thought, "Hell to the no." So, here's some cool things you can do to get beauty ready for your big day. header photo credit
Power Nap
Spa sessions that help you get some extra zzz's are all the latest rage. These 30 minute micro-current sessions are meant to make your body feel like it's just been in sleep heaven. At $25 per half hour, this may not be in your budget. For the budgeting bride, try aromatherapy in the comfort of your home.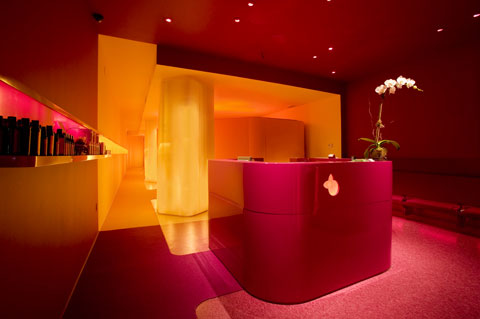 Grab some lavender essential oil on Amazon, or at your local health food store. Toss your phone and all other electronic devices to the curb, and inhale some lavender for a minute or two to induce grade A, magical sleep.
Float Therapy
Feel like you've just got back from a killer vacation after a lift float. Yep, some spas are floating thousands of pounds of epsom salt in giant bathtubs and taking you way further than any Calgon can. This stuff go for up to $99 an hour, and if you don't have the extra cash–you can do something similar at home.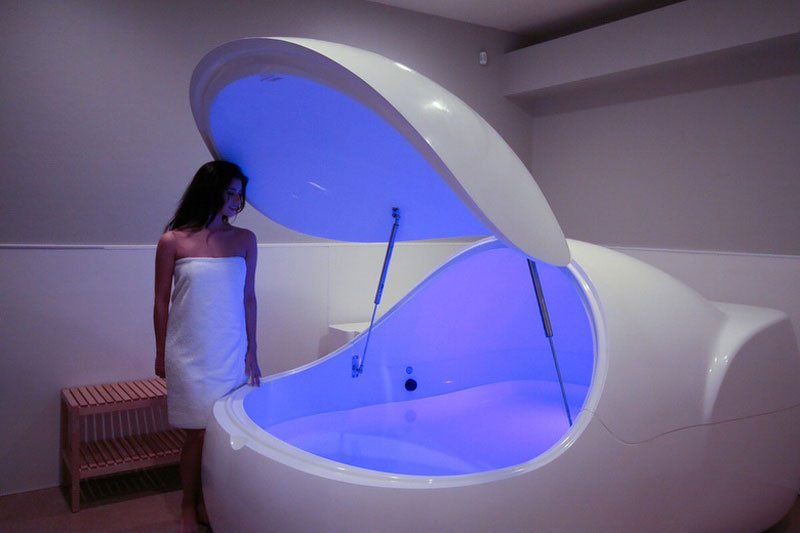 Grab some Dr. Teal's Epsom Salt on Amazon, $11.29. Throw two cups into a full bath. Turn off the lights and soak away–just get out before you go pruney. Some research suggests doing this weekly can reduce stress and blood pressure–two things most brides can carry around for a year.
Oxygen Bubble Facial
Beauty treatments are getting a little crazy pants these days and this one is simply amazing. Talk about pricey, oxygen bubble treatments and facials start out around two hundred smackers. If you're a budgeting bride, and don't get gifted a few $300 facials have no fear. You can create this sweet little bubble right in your very own bathroom.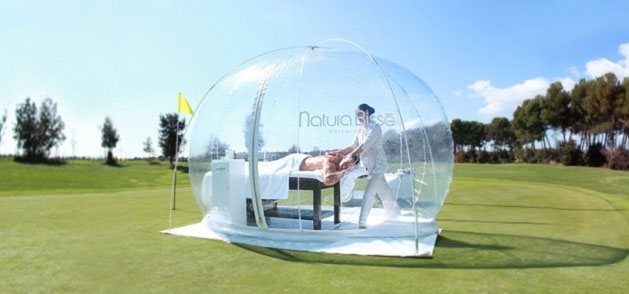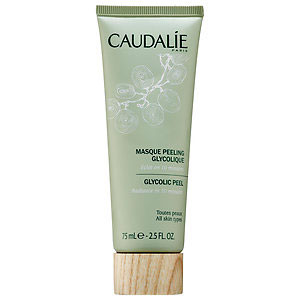 Grab an air purifier. You can get a sweet desktop model for around $35. Try Amazon, Walmart, even Home Depot–as these guys often throw coupon code offers on Groupon
. Invest in Caudalie Glycolic Peel or Vinoperfect Peeling Mask for clear skin. Follow it with an antioxidant serum like Korres Wild Rose Face and Eye Serum.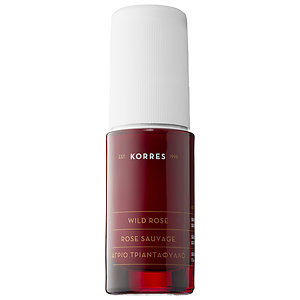 While these products may seem pricey at first, the investment is: You'll be using these products once a week until you get married. You might even like the Korres so much that you begin to use it everyday on your eyes – I do, and it's bloody fabulous.
Create Your Own Oxygen Bubble
Switch on your air purifier.
Wash your face with your favorite cleanser.
Follow the directions from Caudalie.
Sit back and relax in your bathroom.
When your peel is done, apply your serum in an upward massaging motion.
Do this for 15 minutes, once a week, until the big day!
Hydrate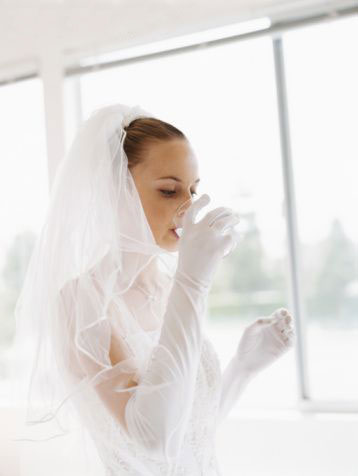 Last but not least, hydrate. Drink lots and lots of H20. When your skin loses that plump and bright texture, it's because you're dehydrated. I can always tell when I've been ignoring water, because I get massive dark circles under my eyes. There really isn't a quick fix to that using beauty products, so be sure to take care of your body and cram in as much juicy water as you can. photo credit