We put so much thought and time into choosing the wedding dress that there is often little time to pick out the perfect shoes. However, the wrong shoes can alter your whole look and will leave you uncomfortable during the long wedding day. Therefore, you should spend a good amount of time picking out the perfect heels for your wedding. Here is some handy advice you need to read before purchasing your wedding shoes!
Be mindful of the heel
Everyone wants to look tall and elegant in their wedding photos. After all, it can make you look a lot thinner! But wearing high heels can sometimes be a mistake for your big day! You are going to be wearing the shoes for around 12 hours – and quite a lot of the time is spent standing up. If they are in any way uncomfortable, it will cause you to stand and walk awkwardly during the day. Also, it will make dancing harder for the evening celebrations. You might want to consider a smaller heel that will be easier on your feet for your wedding shoes There are plenty of gorgeous shoes with a low to mid-hight heel which would be ideal. As this article says, if you do want a higher heeled pair of shoes, take a comfortable pair with you to change into for dancing later!
Try out different styles
A lot of people fall in love with the first pair of wedding shoes they see. However, the style and price might not be the right one for you. Therefore, you need to shop around and look at different ones before making your choice. You should also look online at different wedding shoes as there may be ones more to your taste. As well as this, you might find ones for a much lower price on the net. Some sites do codes such as Shoes.com Promo Codes, which will be ideal for getting a discounted rate on beautiful wedding shoes!
Consider adding (the right) color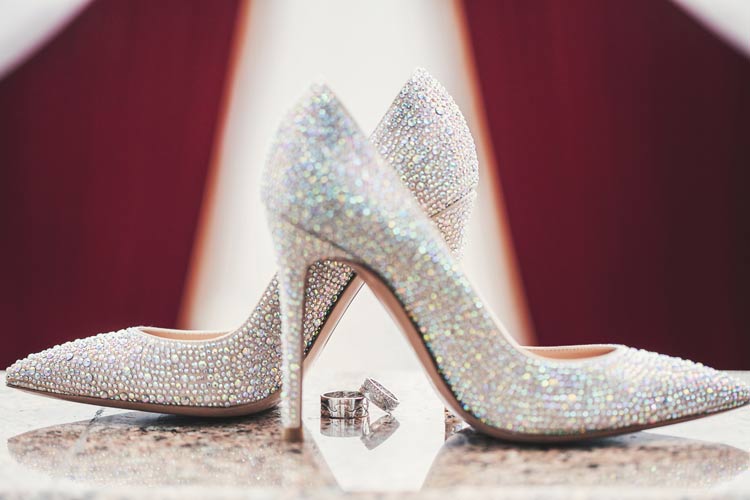 You need also to consider the color carefully of your wedding shoes before making a purchase. If your dress is cream, but your shoes are white, it will clash on your wedding day. Therefore, make sure it's the right color so that you look perfect on your big day. However, going for a brighter color can sometimes be a good choice for brides to reflect your personality. As this feature explains, some brides get their shoes dyed brightly to match their wedding color. Therefore, consider what color you really want your shoes to be on your big day!
Suit the season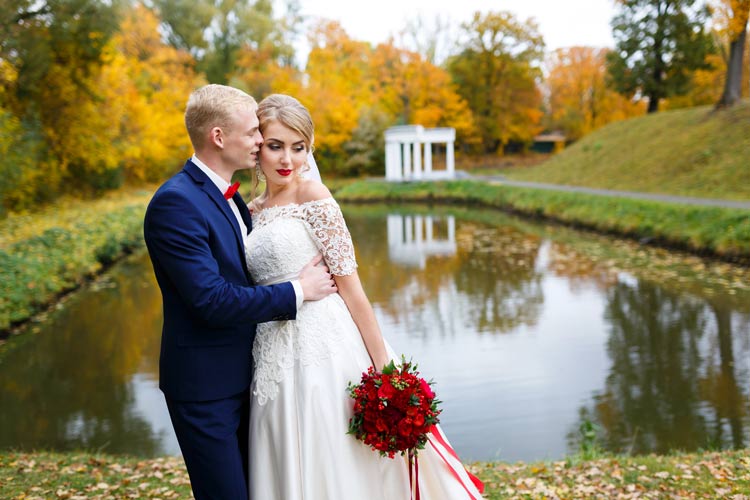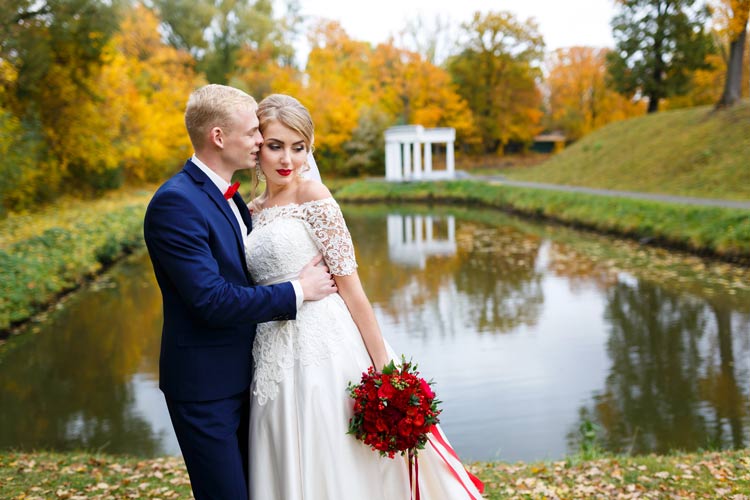 It's also important that your shoes are right for the season of your wedding. If you are having a summer wedding, you might want a pair of sandals for your big day. That way, your feet will keep cool during the hot day. Or if you are having a winter wedding, you might want to go for a pair of boots underneath your wedding dress!
And if you want to wear them after your big day, you can find many companies who will dye your shoes for you, so that they are a more versatile color. They will even do the bridesmaids shoes too so that they can wear them again as well!