Planning a wedding is an undertaking most people only do once, so it's no wonder there's a significant amount of sticker shock regarding the cost of many aspects of the event. One of the most surprising expenses is usually the wedding flowers, and for good reason. The average cost of wedding flowers in 2015 – for venue arrangements, bridal and bridesmaid bouquets, boutonnieres, centerpieces, flower petals, etc. – was over $1,850 in the United States, according to The Wedding Report. It is tremendously difficult to find truly "budget" wedding flowers, but there are some ways to make your wedding flower budget stretch!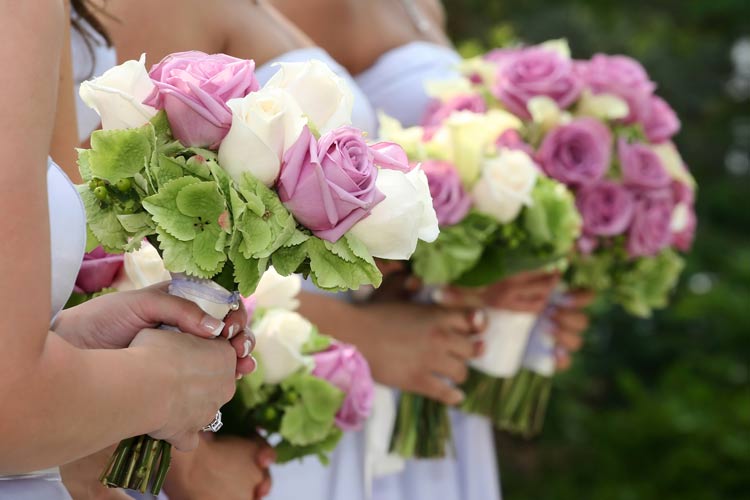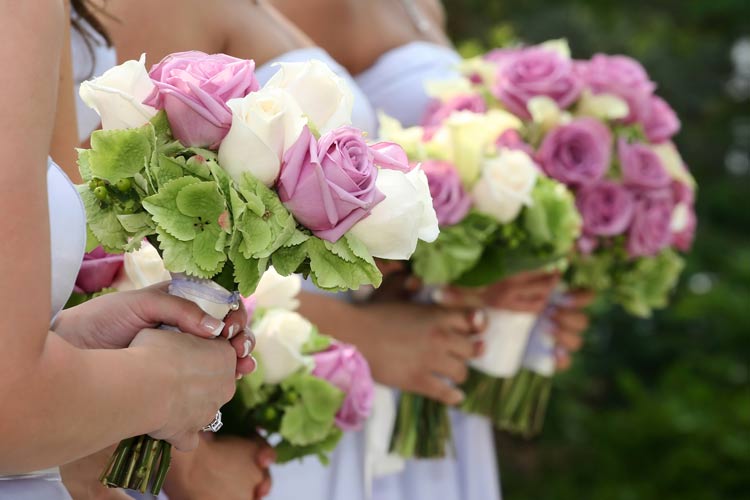 How can you justify spending almost two thousand dollars on flowers that will, in fact, wilt and die in under two weeks? That's a staggering amount, especially when you're trying to plan a wedding on a budget. There has to be an affordable way to have wedding flowers you love without breaking the bank; which brings up some important questions. They're listed here, and I'd like to answer them for you!
To Buy or DIY
Why should you spend money on a florist instead of doing your wedding flowers yourself to save some cash?
Find a Fantastic Wedding Florist
How do you find a budget-friendly wedding florist?
Carry Beautiful and Affordable Blooms
How do you find beautiful budget wedding flowers that you can afford?
To Buy or DIY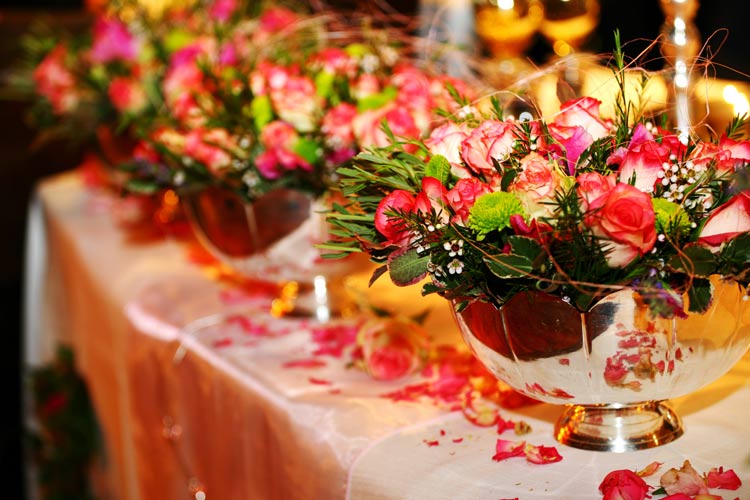 If your floral needs aren't complicated, you can consider the DIY option. There are some great tutorials for doing simple floral projects available, and there are also a lot of DIY Fail stories online.
When determining whether or not you are going to DIY your wedding flowers, consider your level of skill, the number of people who will be able to help and the amount of time you think it will take.  Then double that amount of time, because it always takes longer than you expect.
If you're going to DIY your flowers and you don't have local growers available to purchase flowers from, there are some affordable online bulk flower purchasing options:
Costco has bulk floral options.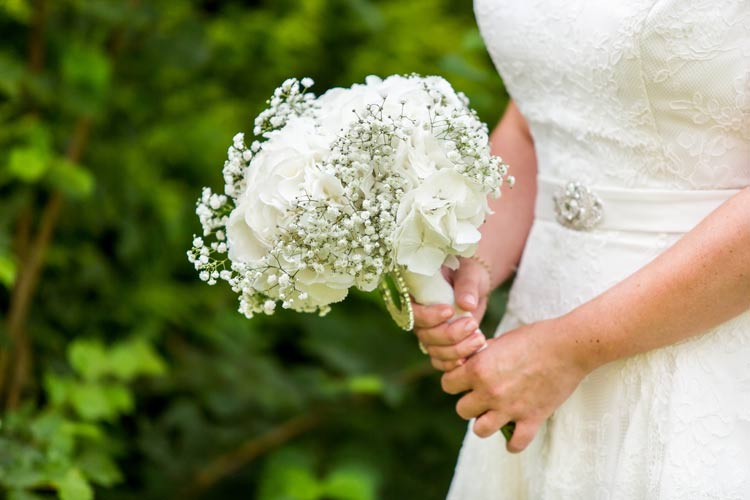 Why should you spend money on a professional wedding florist instead of doing your own wedding flowers to save money?
When you purchase your wedding bouquets and arrangements from a professional floral designer, you're not just paying for pretty stems and petals. Along with your gorgeous flowers, you're buying the assurance that comes with years of training and countless hours of practice developing their sense of style and design.
You're paying for the knowledge, passion, and skill that the florist brings to their craft. You're paying for the relationships they've built over years working with growers and distributors, the kind of relationship that gets them pink larkspur when everyone else is only able to get the bloom in white.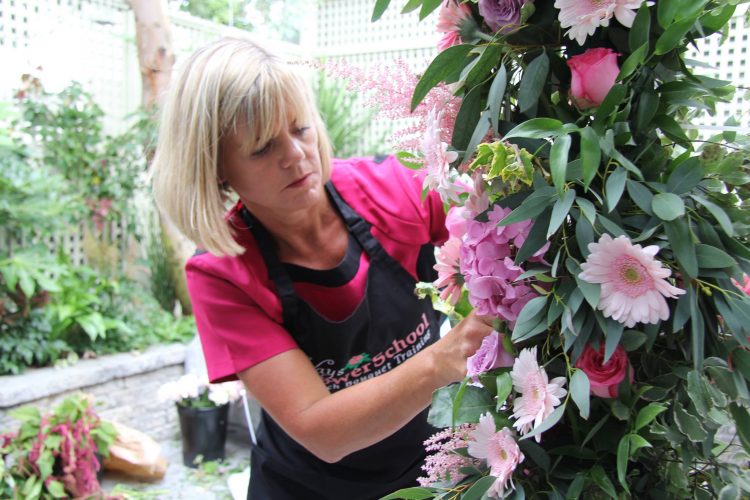 photo courtesy of Janette O'Rourke of Kays Flower School in Dublin, Ireland
While you may be able to create arrangements of flowers that you find at affordable prices, it's important to ask yourself a few questions before you throw yourself into this undertaking:
Do you have the skill and knowledge of how to care for and store the stems before your wedding day?
Do you know what day you'll need the flowers to arrive by for them to be at their most beautiful for your event and the equipment necessary to keep the flowers looking fresh throughout the day for pictures?
Have you created these kinds of arrangements before and do you know how long it will take you to craft them the day before the wedding?
Most importantly, do you want to spend the day before your wedding elbow deep in cutting the thorns off of the roses you ordered in bulk? Probably not, since that's a day you should spend with family preparing for your special day. Wouldn't it be better to trust a professional to deliver the gorgeous blooms you wish for at a price that works for both of you?
So how do you find a budget-friendly florist?
Find a Fantastic Wedding Florist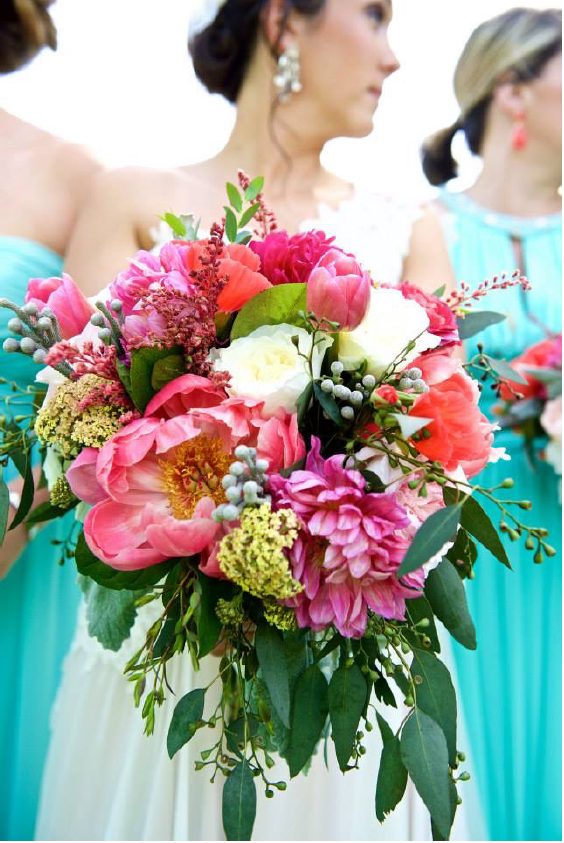 photo courtesy of Karen Powell of OK Florist & Gifts in Charleston, South Carolina
First of all, the best reference is a personal reference.
If you know someone who has recently gotten married or hosted an event where flowers were an integral part of the décor – ask them who they used and if they liked them!
Happy customers will tell you everything you ever need to know about a florist, and can get you in touch with them pronto!
It's fine to ask your personal reference what their budget was for flowers.
Don't assume you can't afford an amazing florist because another customer spent more than you can.  Every event is different, and every florist will have a variety of ways to approach your needs and budget.
Talk to at least three florists that you find or are referred to and ask questions.
There are a few basic questions that you should ask of every wedding florist you are seriously considering hiring, suggested by florists I have spoken to around the world:
Do you prefer tight, full floral arrangements or do you prefer open and airy arrangements? (question suggested by Cynthia Mercer of yourflowerfriends.com)
Will you be designing the floral arrangements yourself or will it be done by someone who works directly with or for you, or by a contractor? (question suggested by Maryam Saeedi of maryamflowersbridal.com)
How long have you been a florist/floral designer?
How many weddings have you provided floral arrangements for?
Can I see a portfolio of your recent work?
Who will be creating the arrangements and delivering them the day of the wedding? (question suggested by Emma Sousa of emmasousaflowers.com)
Do you have experience designing a whole wedding?
Do you have enough staff to take care of the amount of work necessary?
What is your expected role to be and what are the roles of your staff? What expectations do you have for the venue coordinator? (this and the two previous questions suggested by Louise Joachim of wendyhouseflower.co.uk)
Will my wedding be the only event you are doing on that day? (question suggested by Cheryl Slater of cherylsflowers.co.uk)
After you've asked all of the right questions, how do you find the most budget-friendly flowers matching your wedding style and theme? Here are a few ideas:
Choosing Your Wedding Flowers
Go Big!
For big savings and bigger style, use large, dense or fluffier blossoms to take up space and create a focal point. Flowers with large blooms like sunflowers, dahlias, peonies, king protea, chrysanthemums, and hydrangeas will all take up a lot of space. Using only one of these large flowers in a bouquet or arrangement is enough; filler flowers of a similar color can be used to create a larger size arrangement. These stunning stems also have no problem carrying the show when displayed or carried solo!
You can also use a trick suggested by Kelly L'Esperance of Miss Fleur Floral Design in Essex, UK:
"Although peonies and garden roses were not used in this arrangement they are requested often by brides, I have a great little florists trick using Dianthus to give a peony effect but for a lower cost and is great if peonies are not in season. Picture below, top is Dianthus bunched together and bottom is a David Austin Garden Rose."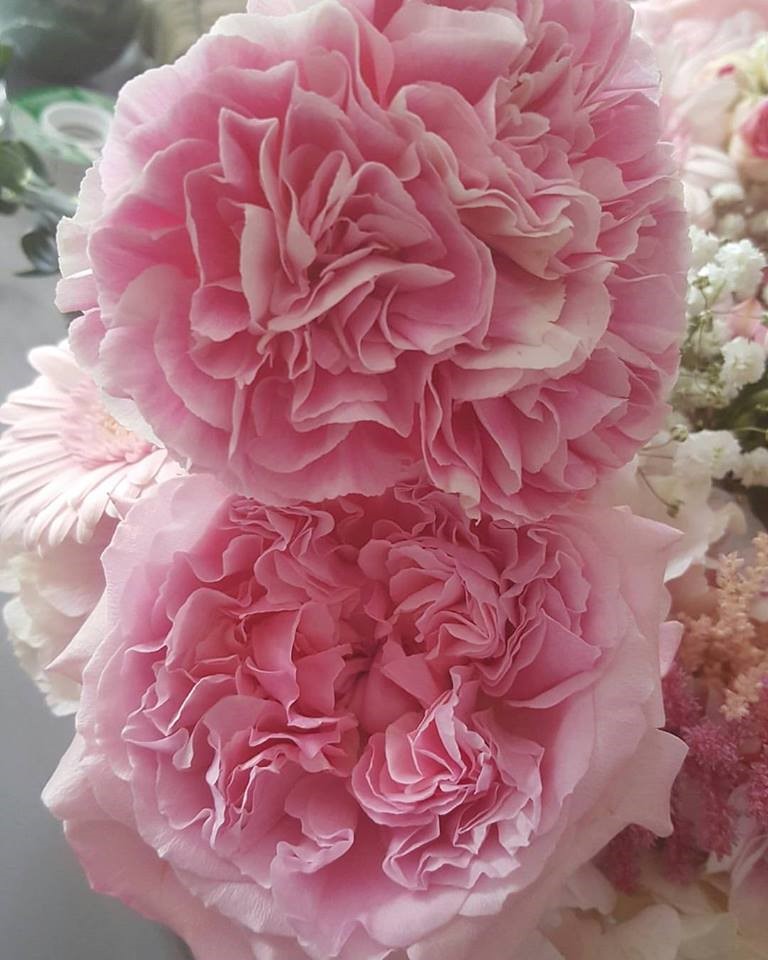 Use Cheaper Flowers in Bulk
You may see carnations and baby's breath as cheap, but don't overlook the power they can have when displayed in bulk! Gypsophila has been increasingly popular in the last few years due to the rustic aesthetic that has been so popular, but also because baby's breath is widely available and extremely affordable. Displaying inexpensive flowers in large amounts has a stunning effect – which is exactly what you want, just without the high price tag, right?
Same Color or Same Style
If you choose to create your wedding style from only two to three types of flowers or greenery, sourcing your floral elements becomes much easier – and cheaper. You can buy in bulk (or your florist can buy in bulk) and save more money. Choose flowers that share a similar shape or color.
Opt to include greenery wherever possible in your wedding arrangements. Lush green leaves will fill out arrangements without detracting from their overall style.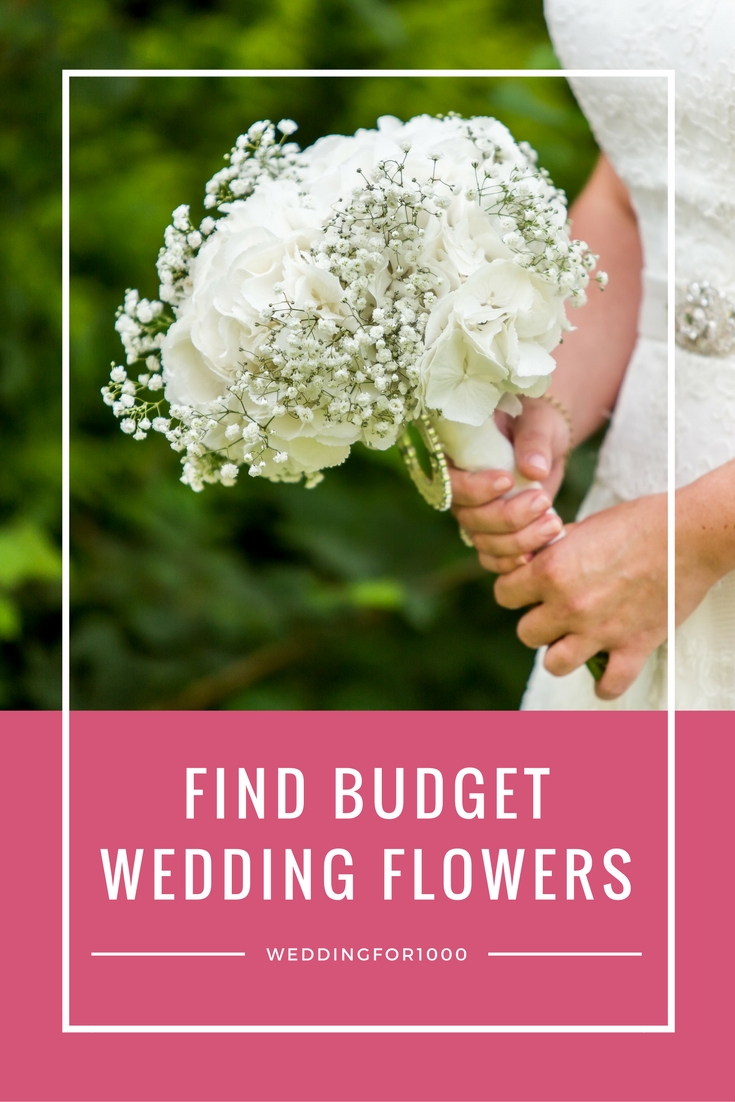 For more awesome wedding advice, join the mailing list and please share this post with your friends!