by Brittany McComas
Want to know what you're doing wrong when it comes to wedding planning? Not doing the right things to save on stationery, among many other things which we will eventually manage to cover. Once again it's that time where I tell you not to listen to a bunch of wedding planners who literally told you how not to save money. This week it's all about the invitations, stationery, and ways to save money on those sweet little touches you add with pretty paper. Header image from thesweetestoccasion.com
Three Ways to Save On Stationery
Professional Invites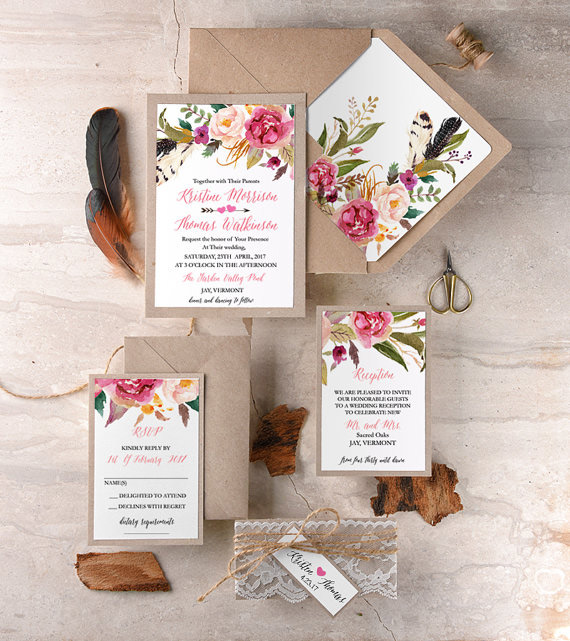 "Splurge on professional invites". That's what I just read in a wedding planning article. Uh, no. If you're on a budget, professional invites are going to cost you around $500-$1000. Forget that nonsense. You don't need digital printing, thermography, letterpress or engraving. It doesn't need to be dipped in gold and delivered by a virgin on a unicorn. The most economical budget friendly way to do wedding invitations is to print them at home. The reason people are against this is because it's time consuming. That is exactly why you have bridesmaids, and you can buy very affordable wine with which to bribe them.
Choose a wedding invitation design. Some of my personal free favourites include Wedding Chicks and Martha Stewart.
Personally, I wouldn't go ink heavy with a dark background. If you have your heart set on black, well, it's gonna cost a bit. If you want color check out Paper Source. You can get packs of 25 solid color cards for $4.50. Google coupon codes for the store too, because they run monthly discounts with free shipping.
Forget the inserts. Register on a wedding app/website for R.S.V.Ps and wedding info like maps, hotels, etc. Include the link on your custom invites. This will also save on postage costs!
Chuck the save the date for an E-vite. You can design some cool FREE ones on Evite. Spread your news with "Save The Date" announcements at Evite
Run a test print.
Put someone on printer duty to hand feed your printer in case your printer is the devil. Mine is, and that thing will no doubt pitch a fit over invitation stationery.
Hand Calligraphy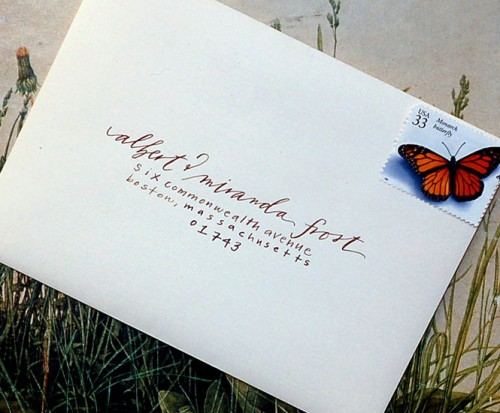 One wedding planner says ditch the hand calligraphy because it's expensive, then five sentences later recommends splurging on it when it comes to escort cards. Is this guy serious? I'll simply put it like this: splurge on more ink. Choose a font or download one that you really have your heart set on for free, and print your own calligraphy addressed envelopes using Microsoft Excel or Google Sheets.
Dress up your Escort Cards
Another wedding planner I found advised that you can grab metallic paper at $40 per 10 sheets to dress up your escort cards. What the? Nope. Throw a bridal printing party with some of these options: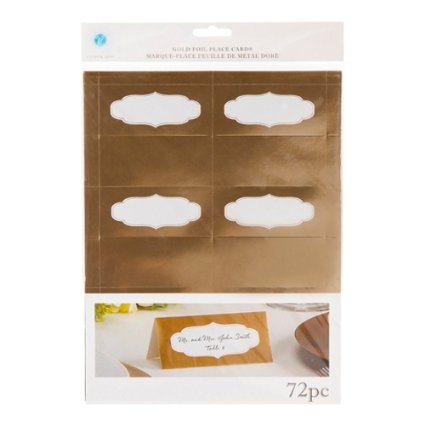 $14.95 for 72 of these beautiful gold foil place cards.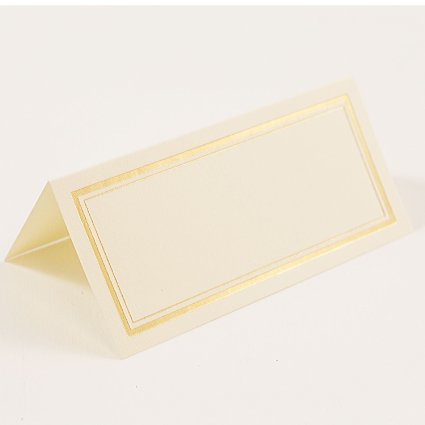 $38.99 for 100 Ivory and Gold tented place cards.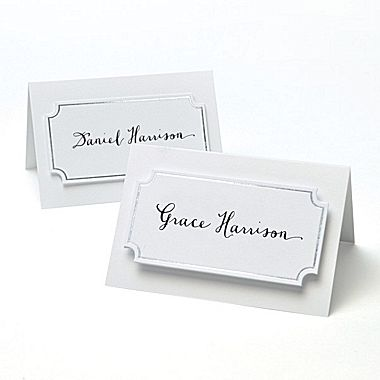 $12 for 50 of these beautiful foil place cards.
You can always go with these tried and true ivory place cards for a whopping $5.84 for 60 of them, because who is seriously going to be concerned about whether or not the place cards are fully integrated with the wedding theme?!  You can go crazy with some gold foil washi tape if you're dying for the place cards to sparkle (or, since we love it around here: spray paint or glitter them yourself)! Use the 20 bucks you saved to buy some wine for your printing party.
No matter what people say, you really can throw a luxury wedding on a budget. You just need some honest advice, and that's exactly what we believe in at Wedding For $1000. We want you to throw your dream wedding on a killer budget and still feel like a princess. Stay tuned for more honest, sassy advice…
xx Brittany