by Brittany McComas
When it comes to the engagement game, in our social day and age, everyone wants to put it out there that "he put a ring on it". If you're the kind of girl that wears her sassy pants a lot, you'll probably be looking for a really cool, fun way to tell everyone that you're engaged. From mugs to fashion, super-sweet photography, and fun little social posts–there's something for every girl who drums to the beat of her very own sass!
Kick Ass Mugs To Announce Your Engagement
These mugs simply kick ass, and are one of the sassiest ways to say "Hey! I'm engaged!" Love this simple shot with a sassy mug and a ring….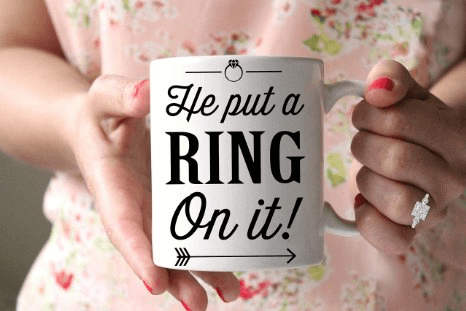 You can also pull a super-adorable face in the background when you announce that you are tying the knot soon!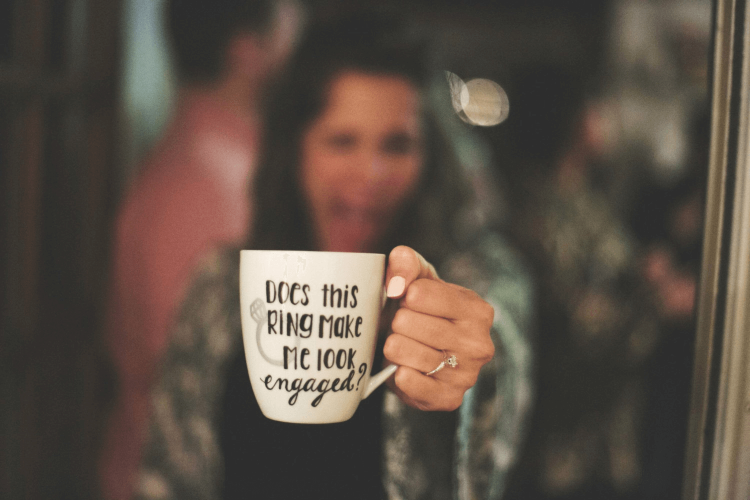 Another sassy way to show off your new engagement jewels is to make it sparkle!
Killer T-Shirts To Announce Your Engagement
Take a cool shot of you in a t-shirt exclaiming the big news and post it all over your social media!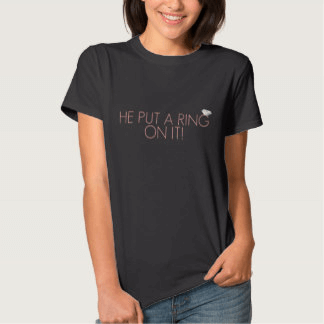 Of course, one with your very own hashtag might even help you pull a Kim K and break the internet…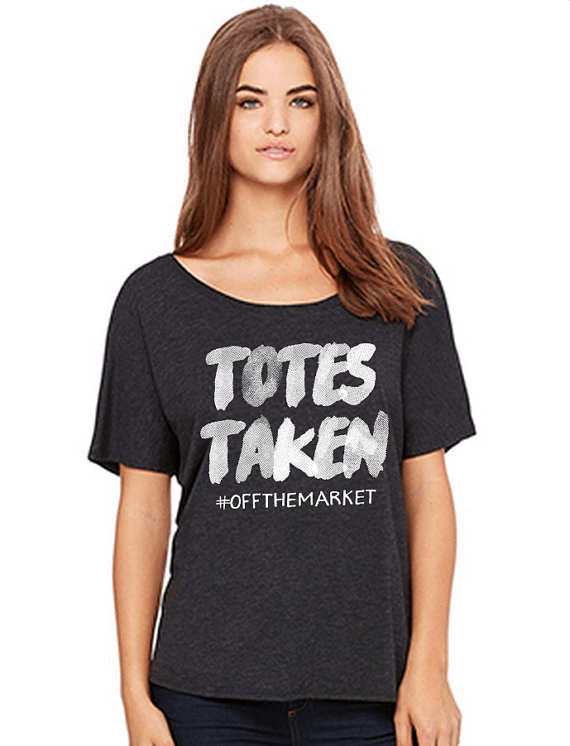 Your sassy little t-shirt post doesn't have to be literal either. It can be one of the coolest little romantic sayings that just you and your besties really understand: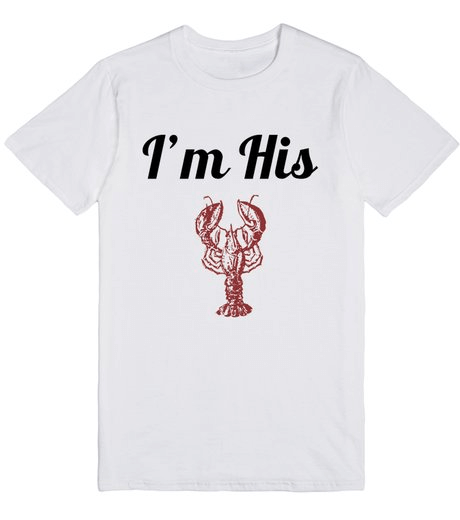 Bad To The Bone
Some of us ladies embody so much sass, that nothing will really announce our engagement quite like a bad to the bone style statement. Grab some paint pen sharpies (if you're too shy to really get some hardcore ink) and your favourite tattoo artist. Enlist said artist to help you paint one amazing way to throw it out there that you are getting hitched!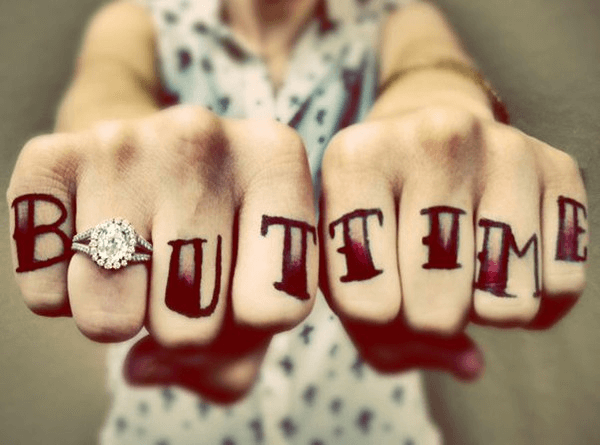 Super Cheeky Photography Announces Your Engagement
Quite often the bride to be just loves a good photo announcement as the happy couple. If you're sassy, don't be afraid to get a bit cheeky with your photo shoot! Think outside the box. Like this adorable engagement photo, from dinofa photography, that really caught my wedding eyes. Understated, yet sassy. Add the perfect hashtag and your engagement will be a social media sensation.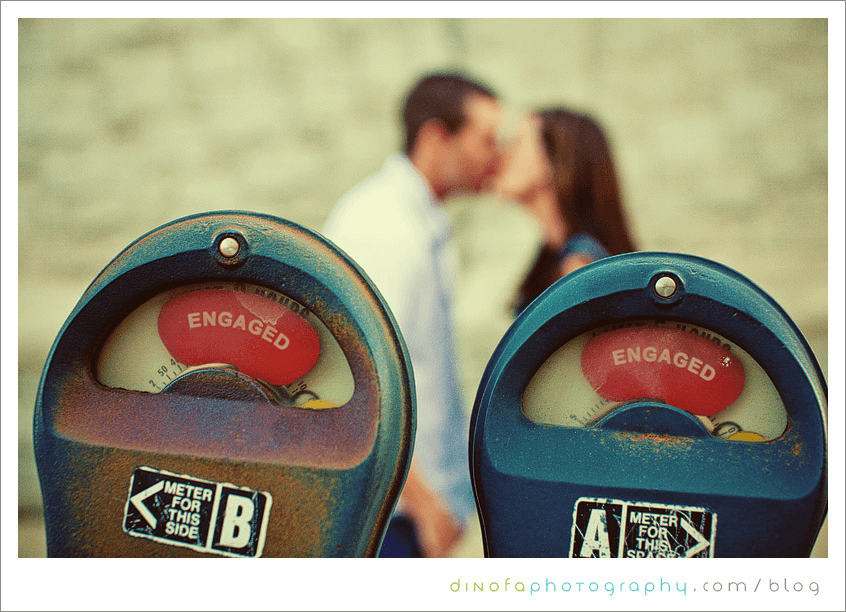 When Nothing Else Will Quite Do…
Get socially sassy with a post like this:
Anyone fancy helping me pick out sweet-ass cake toppers?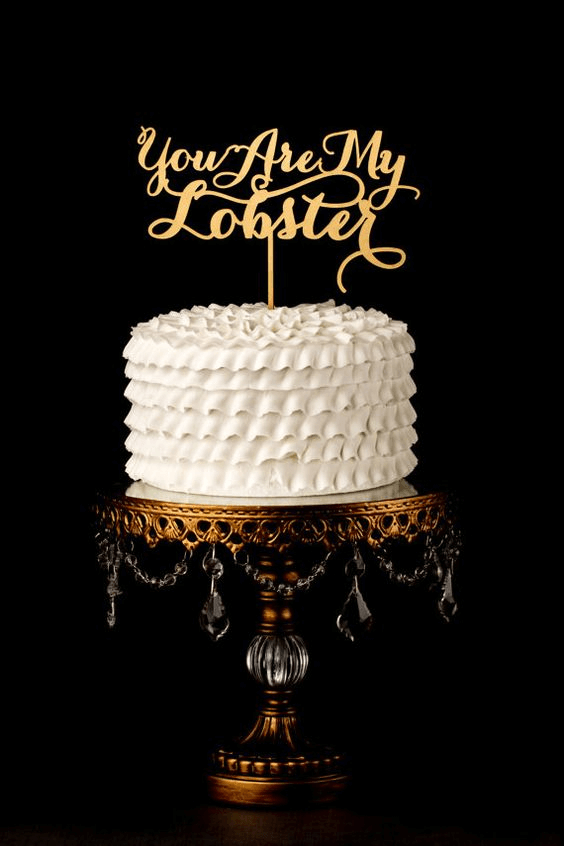 Your friends will totally get the hint if you're as sassy as I am. Of course, you'll want to hashtag it…#WeddingBells #GettingHitched #Weddingfor1000