Wedding planning can be a pain in the butt. What better way to get the chip off your shoulder and shake all those nagging relatives on your groom's side like a little pre-wedding yoga and calming meditation.
Start With A Mini-Meditation
Begin in Sukhasana or Easy Pose. Lightly close your eyes and clear your mind of every single thing that is getting on your nerves. Imagine everything around you white, then clear. Nothing should come to mind.
Inhale deep and relax your face; exhale. Imagine you are blowing a balloon up in your stomach. As you exhale the balloon deflates. With each exhale relax your ears, breathe deep, exhale, relax your chest. Continue this and relax your shoulders, then your arms, your chest again, until you've scanned and relax each body part including your toes. On the final exhale open your eyes and slowly move into your first yoga pose.
Move Into Pre-Wedding Yoga Poses: Sun Salute
Stand in Mountain pose: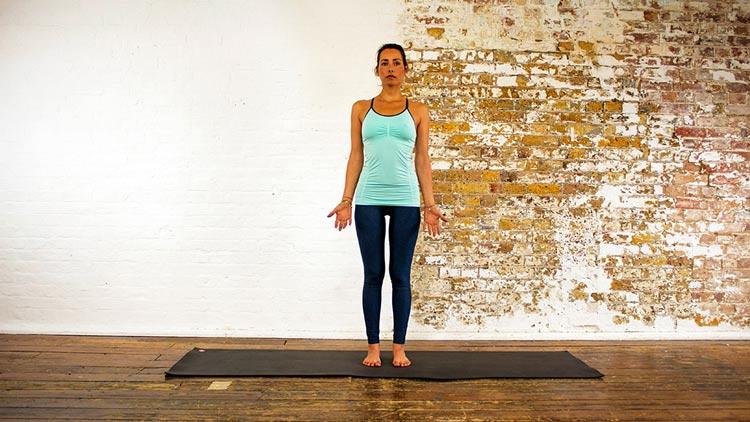 With feet about six inches apart. Balance your weight, shifting it equally to both sides of your body, and press your heels evenly into your mat. Raise your arms up toward the sun beside your ears. Lengthen your entire body and bend back a little. Breathe deep and open and lift your upper chest. Exhale to standing forward bend: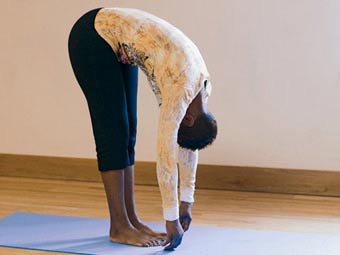 Inhale, bend your legs, and reach your arms up over your head and into chair pose: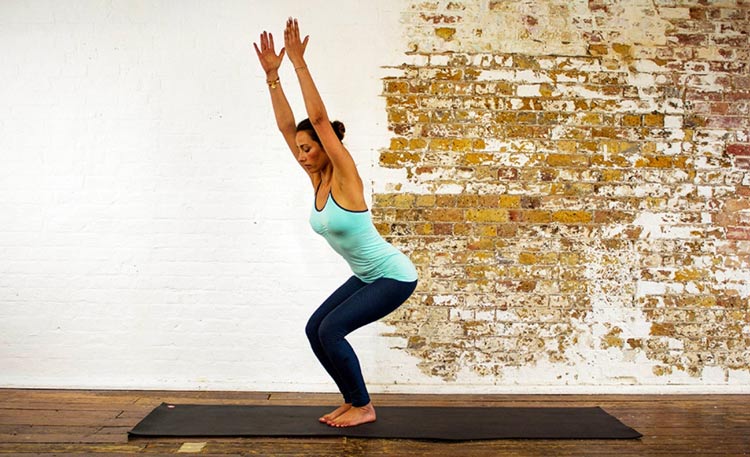 Lengthen your arms, press your belly button to your spine, and ground your heels. Hold for ten seconds while you salute the sun; breathe deeply. On the exhale bring your body back down into standing forward bend.
To Downward Dog
Place your hands on the mat, palms down, and walk them out until your body forms an upside-down "V".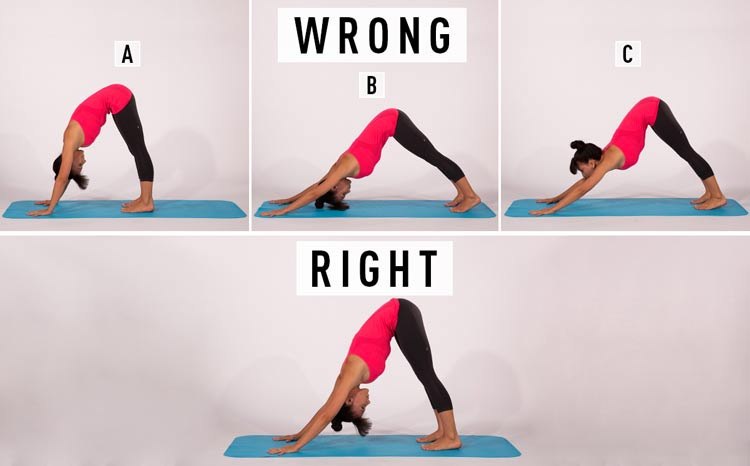 Roll your bum up toward the ceiling. Press your feet firmly to the ground, flex your chest toward the mat as you inhale deeply.
On the exhale walk your hands out in front of you, and go down on to the mat into a push-up, then to the snake pose. Lay your body flat onto the mat, inhale, and push your upper body off the mat, expanding your chest and face out in front of you. Like this: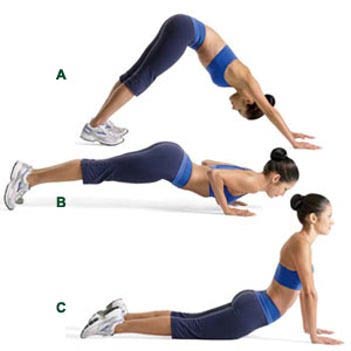 On the exhale push your body off the mat in one smooth motion and return to downward dog; repeat for two more combined poses.
Child's Pose
Kneel on the mat, tucking your knees under your chest, arms out in front of you. Don't be afraid to give your arms a good stretch here for about five to ten seconds each.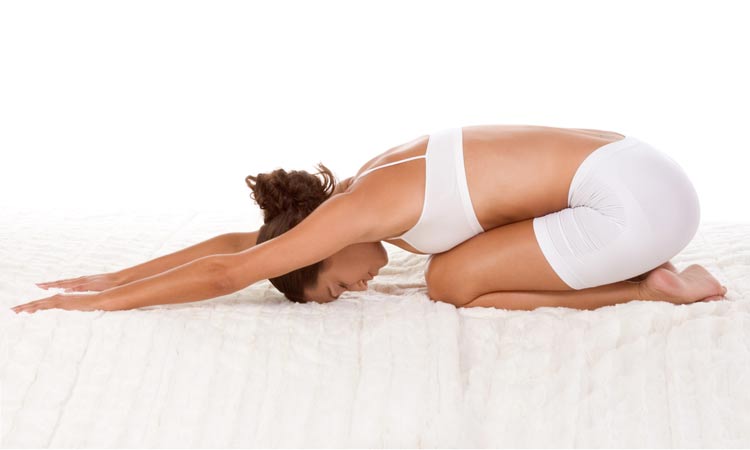 Relax into this resting pose for a good 30-45 seconds. End your bridezilla yoga session by sitting up into Sukhasana pose as gracefully as possible. Hands resting, palms up on your knees with each thumb to your middle finger, for an additional three to five-minute meditation.