Wedding invitations are the first thing your guests are going to see, so you want them to feel special when they open their invite. From bespoke invitations to stationery with a little 20's vibe, and cards that carry a part of the past–have no fear, we've got you covered. No matter what your vintage style, there is a special card out there with the bride and groom to be's names ready to be printed on it!
Bespoke Vintage Wedding Stationery
Looking for vintage invitations that are quirky and cute, offer a little pop art, or compliment your elegant vintage style? Look no further than Ace Wedding Designs. Their bespoke wedding invitations are sure to nail your signature vintage style. You can even create a bespoke package with your very own design team so your stationery will 'stand out from the crowd'!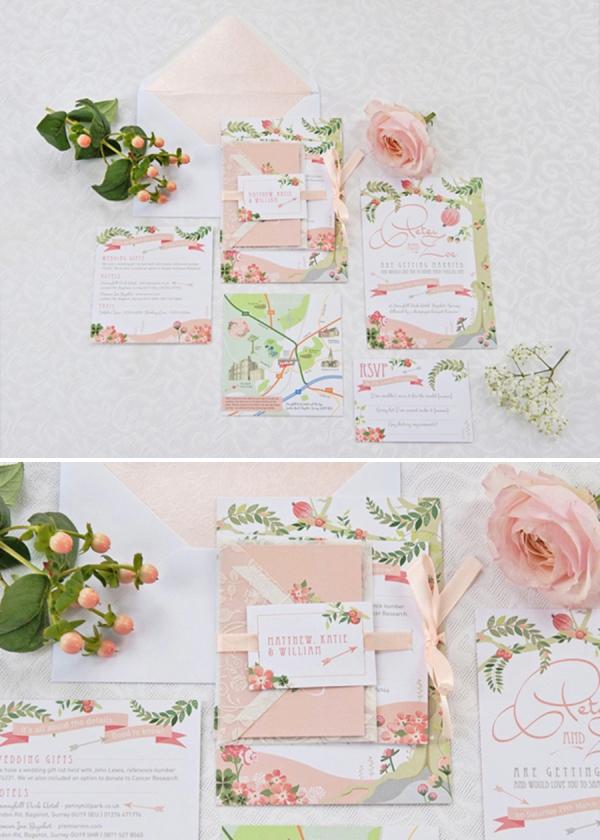 Art Deco Wedding Invitations
Inspired by The Great Gatsby? Check out these pressed Gatsby inspired invitations from Lucky Luxe–they also feature heirloom designed cards in French inspired vintage themes, as well. You can also design your own 1920's style, art deco inspired invitation on Creative Market for a truly unique wedding stationery.
Burlap Wedding Invitations
Elegant Wedding Invites has some sweet vintage style invitations embossed on burlap for that truly vintage style finish. While some feature lace or twine, others are accented with burlap backing and wraps for a little touch of vintage wedding class. These guys even offer free shipping and ten dollars off your first order!
Embellished Wedding Invitations
If your vintage style is quite posh, you might want to go with an embellished invitation. Stephita has a wide range of embellishments to choose from including lace, rhinestone and pearl buckles on satin, and satin bows. If you can't pop into one of their showrooms, you can request a sample of three cards online–for free!