2016 is going to be AMAZING, and your wedding will be too! From the dress to the flowers, delicious foods and how to invite your guests, 2016 is a great year to say 'I Do' thanks to the gorgeous wedding trends hitting an aisle near you.
Heavy Metal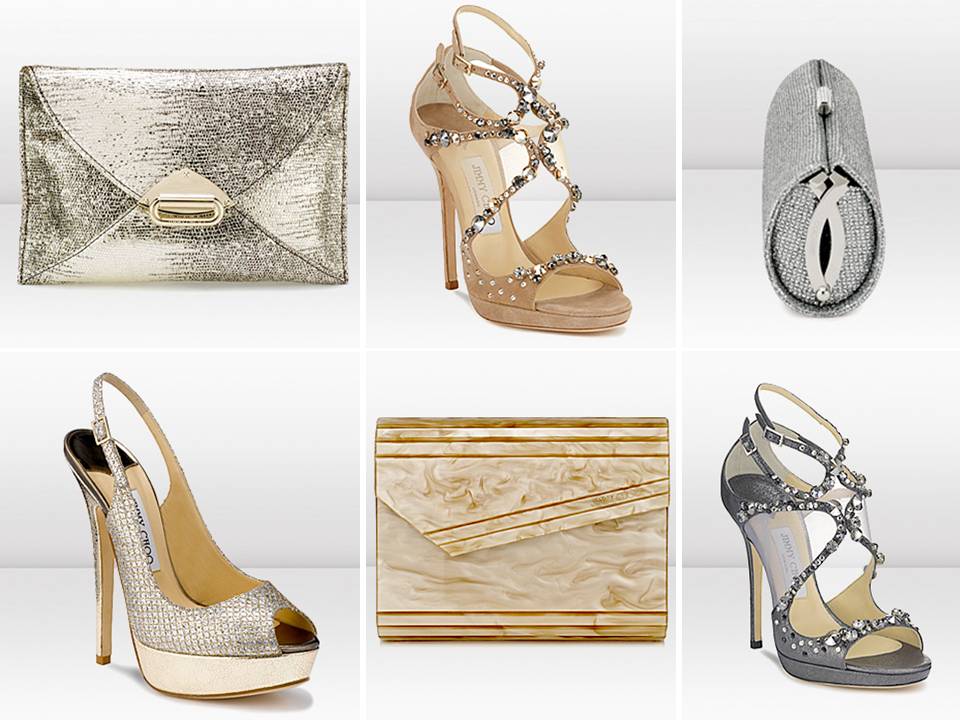 Rose Gold is still hot for 2016, but a light, ethereal silver is also in, as is a rich gold and a deep bronze. Basically, metallic accessories are still hot. Think metallic, embellished shoes and accessories, wedding cake toppers, embossed invitations, and rose gold makeup palettes.
Heavenly Forests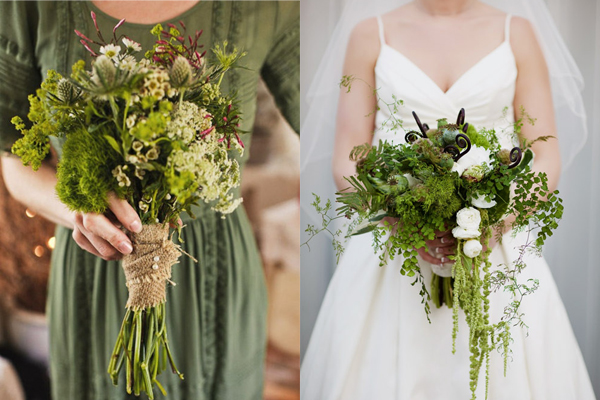 The header image is by Green in Bloom florist Jennifer Michaels Floral arrangements are going a bit less floral this year. Think of earthy, woodsy wonderlands instead of fragrant florals. It's awesome because using more green in your bouquet is great for maximizing your budget. Non-floral bouquets are still in, so think of using paper flowers or crafting your own fabric flowers. These two bouquets are found on Elizabeth Anne Designs
Clean Up Your Reception
Keep it clean, keep it eco-friendly – you can even do both. Finding ways to go green for your wedding reception is a great way to show your commitment to the environment (well-timed, thanks to the summit in Paris) and a clean food menu is perfect for your 2016 wedding reception.
Get Color Happy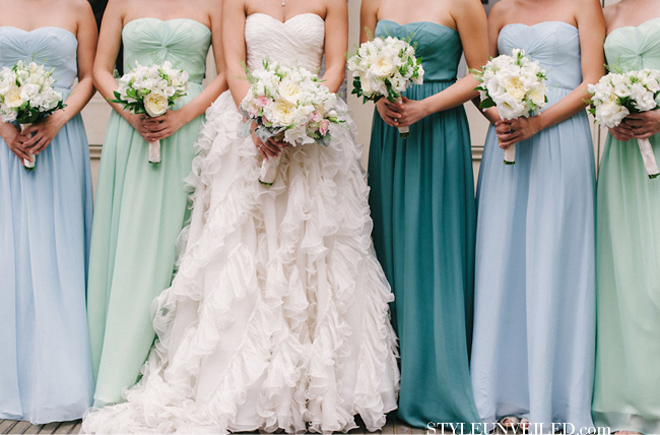 Different style dresses in the same color for every bridesmaid is so 2015. In 2016, wedding trends are all about mixing up the color! Soft pastels ranging from peach to dusky pink and rose, or even sunset hued dresses will look exquisite in your wedding photos! picture courtesy bellethemagazine.
The "It" Dress
In 2016, many brides are thinking they'll walk down the aisle in a tea-length dress or wedding gown. Think romantic and vintage touches like floral appliques and lace overlays. Imagine walking the down the aisle looking demure and beautiful like Kate Middleton, but then discarding your lace for an avant-garde strapless look for dancing the night away!