The most important part of a wedding is the décor and lighting. Wedding chandeliers can completely change the look of the wedding venue and make it beautiful and attractive. From flower chandeliers to modern fairy lights chandeliers, there are many romantic wedding chandeliers you'll love to incorporate at your most special day.
Chandeliers can suit any wedding theme and décor. If you're having a garden-style wedding, floral or greenery chandeliers are perfect for the venue. On the other hand, crystal chandeliers suit the modern wedding theme. For the most romantic wedding, hang a chandelier at the altar where the two of you will take wedding vows. It'll be the most amazing setting, and the pictures will also come breathtakingly.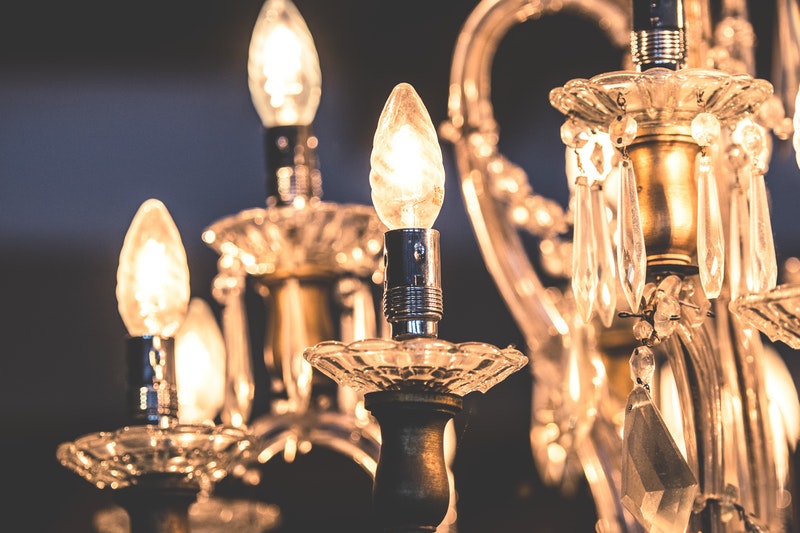 So, if you're looking for some pretty chandeliers for your wedding, here are 25 romantic wedding chandelier ideas for you. Each one of these has its charm, and you can decide according to your wedding theme and venue.
1.

 

Roses Above You
Roses are the most romantic and considered a symbol of love. Pink roses chandeliers or all white rose chandelier will transform your wedding into a beautiful dream. Also, red roses chandeliers will look amazing too. For floral chandeliers, it is always wise to buy bulk flowers online as they can save money for hundreds of dollars.
2. Rain Drop Lights
Raindrop light chandeliers are modern and amazing for indoor weddings in halls. They look beautiful above the dance-floor or the cake. Use this modern raindrop light chandelier on the altar to create that magical look.
3. Balls of Lights
Balls of string lights or fairy lights make up the perfect romantic wedding chandelier. They can light up the entire venue and transform it into some magical place. White balls of lights are much elegant and classy. But, you can experiment with colorful lights also.
4. Colorful Ribbons
Colorful ribbons chandeliers are perfect for outdoor weddings. These chandeliers are generally long and can also have a light inside them. They look romantic and can be matched with the bride and groom's outfits as well.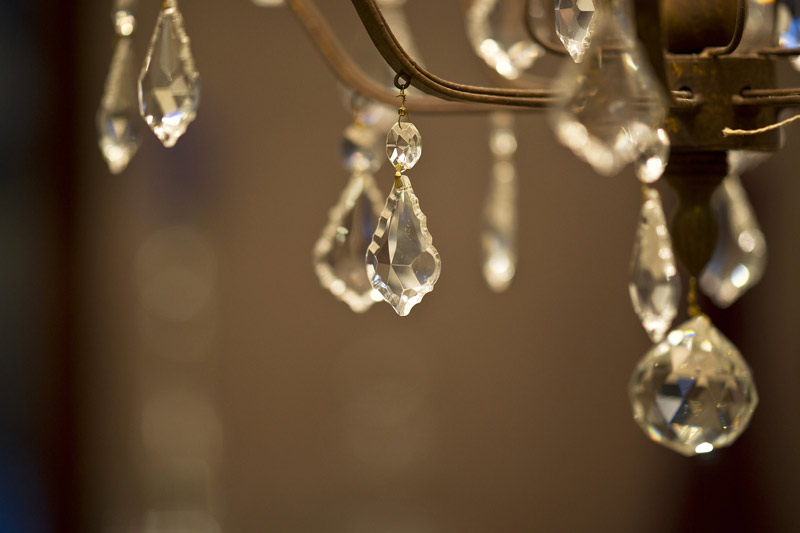 5. Modern Candle stand Chandeliers
Chandeliers with candle stands give a vintage look to the wedding. Crystal candle stands wedding chandeliers look romantic and elegant also. The candles provide different lighting to the whole venue. These are great for indoor weddings.
6. Crystal Chandeliers
The most traditional and beautiful chandeliers are the crystal chandeliers. They never get out of trend as there are hundreds of designs available in these. They look romantic, classy and elegant at the same time. One more advantage of these chandeliers is they go well with any venue or theme.
7. Greenery Around You
Greenery chandeliers are the soul of outdoor weddings. Palm and green chandeliers or grass chandeliers are some examples of these. They look beautiful and different from all those floral and crystal chandeliers. These chandeliers can be paired with some white flowers to make them look even more romantic.
8. Hoops of String Lights
Hoops of string lights above you at the altar makes for that perfect romantic wedding chandeliers. Use white or golden string lights for more elegance.
9. Hanging Fairy lights
Aren't fairy lights just the most perfect for any romantic setup? Hanging fairy lights chandeliers are the new trend, and we're so in love with the idea.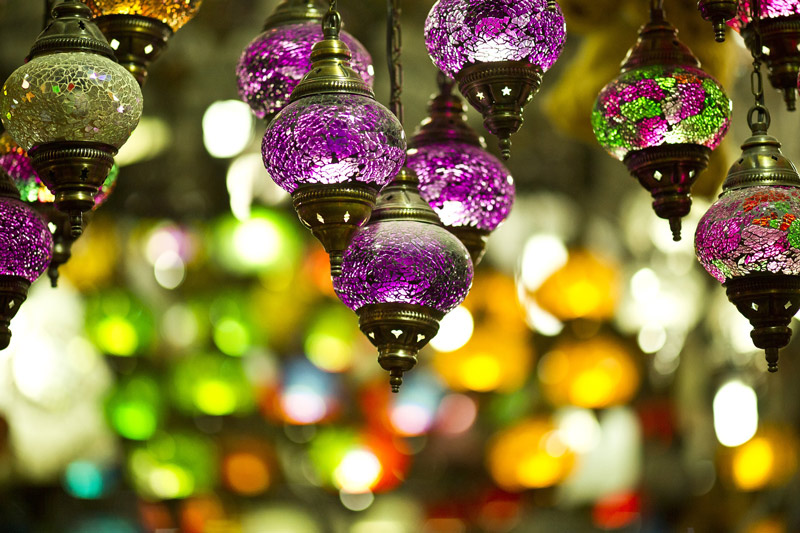 10. Modern Bulbs
Bulb chandeliers are modern and used both in indoor and outdoor wedding settings. Candles or lights inside bulbs make them even more romantic. They are perfect for the unique or modern wedding décor theme.
11. Oh So Big Chandeliers
Extravagant chandeliers have always looked romantic and pretty. They look just perfect on the dance floor or in that big wedding hall. If you have the budget, you should go for these type of chandeliers to enhance the look of wedding venue.
12. Cherry Blossoms Studded
Pink cherry blossoms chandeliers give the feeling of romance to everyone.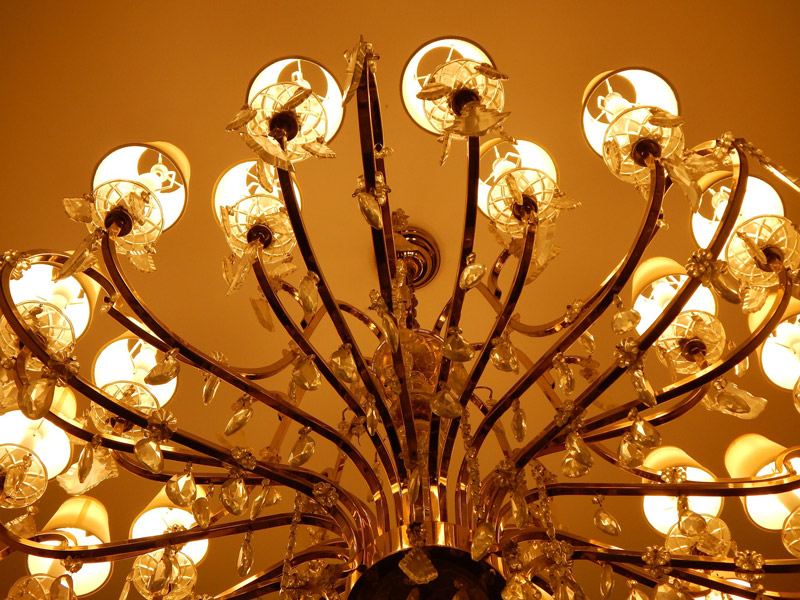 13. Mix Floral Greenery Chandeliers
Flowers with greenery chandeliers in an outdoor wedding look amazing. They'll make you feel like you're getting married in a magical land of flowers.
14. Hanging Lunaria Flowers
Hanging Lunaria flowers with some greenery chandeliers above the dining table is a fresh look and a romantic one.
15. Overflowing Florals
Florals can be adjusted anywhere, and they'll still steal the charm. Overflowing floral chandeliers are perfect for the altar to give that oh so romantic look.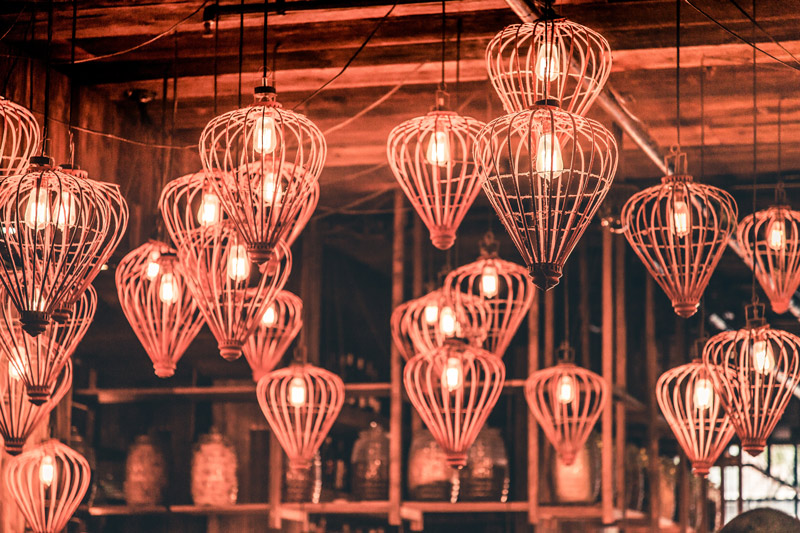 16. Pinkish Chandeliers
Pink is the color of love, and so are these pinkish chandeliers.
17. Bottle Chandeliers
Going for a unique and modern theme, then try these bottle chandeliers with fairy lights inside them for the unique and romantic look.
18. Golden Glimpse
Golden chandeliers give a royal and elegant look to the wedding.
19. Crystal Hot Air Balloon
Crystal hot air balloon chandeliers are great for big wedding halls and banquets. They look elegant and romantic at the same time.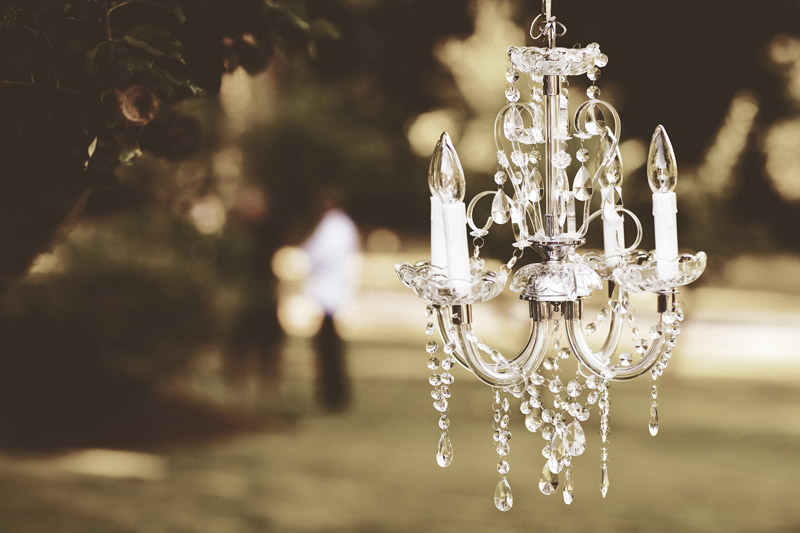 20. All White Chandeliers
All white always looks romantic and elegant, especially at weddings. It has even become a wedding theme.
21. Lighting Flowers
Flowers and lighting combined chandeliers are the true symbols of romance and beauty.
22. Multicolor floral chandeliers
Colorful flowers hanging above you will give an amazing feeling of romance.
23. Flowers with Draping
Flowers with draping chandeliers look big and create that dreamy feeling also at the same time. You can use white draping or colorful draping as well.
24. Full Ceiling Flowers
For that extravagant and lavish wedding, cover the entire ceiling with flowers. This type of chandeliers will look the most romantic and the pictures will be the proof. For this arrangement, you'll need lots of flowers. You can buy bulk flowers online to save the cost for lots of dollars.
25. Flower Clouds
Clouds of flowers on the altar or in the center are one amazing romantic wedding chandeliers.
Photo by Rhand McCoy on Unsplash
Photo by Asif Aman on Unsplash
Photo by Gerrie van der Walt on Unsplash