Just because you are planning your wedding on a budget doesn't mean that you need to cut corners when it comes to your grand wedding exit. In our experience, wedding send offs tend to be one of the most memorable parts of a wedding day, and you'll want yours to be something you will remember for years to come.
Fortunately, some of the best wedding send off traditions are extremely affordable and will let you enjoy the pomp-and-circumstance of your wedding exit without blowing your carefully coordinated budget. Below are four tips for sticking to a budget when planning your wedding farewell.
1. Choose your send off wisely
First things first, one of the most important ways to save money on your wedding send off is to opt for a cost-effective option. For instance — although we love the ideas of firework shows, butterfly releases, and handing out pom poms or tambourines to guests– these are not the most practical options for the couple on a budget. Instead stick to options that can be bought in bulk and go a long way. Some of the best affordable yet stylish send off ideas in this category include:
Sequins and glitter
For the bride that loves a little bit of glitz and glamour, these are great budget-friendly options. They can all be easily purchased in bulk at your local craft store or online. Even better, they will go a long way — no matter how long your guest list may be!
Leaves
It doesn't get cheaper than FREE, which is why we love the idea of incorporating beautifully colored foliage into a fall wedding send off. This idea is ideal for couples going for a rustic theme.
Lavender, birdseed, and rice
Similarly to the sequins and glitter, all of these romantic toss ideas can be purchased cheaply and in bulk from a local store. These are lovely yet inexpensive ideas for those planning an eco-friendly wedding.
Paper airplanes
This quirky send off idea is certain to keep both children and adults entertained! All you need to do is supply guests with basic art supplies — paper, crayons, markers — and you have yourself a totally unique, yet economical exit idea.
2. Consider a DIY
For the bride that loves a good arts and crafts project, another easy way to save money on your wedding is to create a DIY send off. Some easy and budget-friendly DIY wedding toss ideas that we can't get enough of include:
3. Plan, plan, plan
When it comes to saving money on your wedding send off it all comes down to efficient planning. Here are a few simple planning tips that will save you some major money:
Buy in bulk
There is a reason that Costco is so popular — buying in bulk can save you a pretty penny. Once you decide on send off, buy in bulk rather than purchasing smaller quantities.
Research several options to find the cheapest vendor
Doing your homework and looking into prices from multiple vendors will help you find the best price in town.
Calculate the amount you need and purchase accordingly
One of the easiest ways to burn through money when coordinating your send off is purchasing more than you need. Do some quick math and consult with a planner to figure out the exact amount to buy.
4. Get creative with your getaway car
A horse drawn carriage, an expensive rental car, or a limousine may all seem like glamorous ways to make your grand wedding exit. However they all also come with a hefty price tag.
The good news is that with a little creativity you can end up spending next to nothing on your exit vehicle. Does a family member have a vintage convertible? It may be time to call in a favor! Have a friend who prides themself on their luxury car? Enlist them to be your get away driver!
As you can see, planning a wedding on a budget doesn't mean you have to say goodbye to a traditional wedding exit! By sticking with affordable options, DIY-ing where possible, planning efficiently, and using a little bit of creativity, you can have an exit to remember — without dipping into your retirement fund.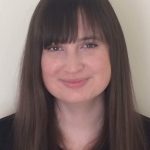 Author:
Leah is the lead content writer from Bride Envy. She lives in Virginia with her husband and two dogs.