If you are having a small wedding, with not too many people attending, then a backyard wedding reception is perfect for you. Backyard weddings are simple yet elegant and are a little more personal than a huge church wedding. You get a chance to talk to everyone, and can focus on your partner without all the distractions that big weddings bring. Plus, decorating a backyard wedding reception is a little easier as well because a little goes a long way. Decorating a smaller area is simple and easy – all you need are some key focal points such as a table, a wedding cake area, and dance floor (if you want to have one). With an outdoor wedding you don't need as much décor; with the scenic views outside, you just need to add a little more to enhance the natural beauty! image from bigstockphoto.com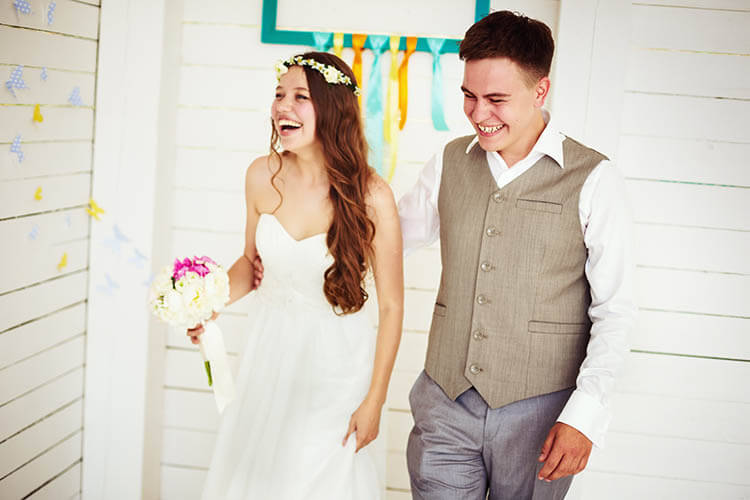 Backyard Wedding Space
When you set up your tables for your backyard wedding reception, make sure there is enough room to walk around. People need to be able to move around comfortably and still be able to sit and enjoy the reception. On the tables, simple flower arrangements and a little bit of color will be perfect. You don't have to overdo the tables with all kinds of "stuff" if you don't want to.  Make a delicious, easy food station or two and it's perfect!
Backyard Wedding Details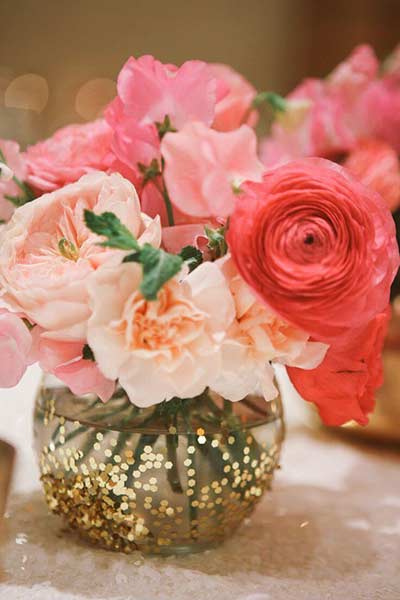 When placing a table for your cake, be sure to place some decor on it as well, not just on the cake. Items such as rose petals or a ribbon table runner in the colors of the cake will add a fantastic touch.  Adding just a little bit to the table is huge, and it will add to the overall look of your backyard wedding reception. Make sure you don't go over the top with this table; if you add too much to the wedding cake table you will take the main focus away from the wedding cake.
Backyard Wedding Decor
If you have trees in the backyard you can hang items from them, such as chandelier pieces and strands of lights, which would be perfect at night. The chandelier pieces will reflect the strands of lights that are up in the trees. You can also try hanging paper lanterns from the trees, which look beautiful at night as well.
These are just some ideas that you can try and use for a backyard wedding reception. Overall, make sure you pick decor that you love, and that fits the theme you are thinking of. It is your wedding and you know what you like the best. image by Brandon Kidd via Pinterest.com