Sometimes couples want to be sweet, romantic and not-so-formal when it comes to the reception and wedding catering. Modern wedding receptions are taking traditional and formal elements and putting them into play for a touch of class and elegance amidst a fun atmosphere. For those laid back kind of couples, that still want a bit of a posh touch, there are unique and personal ways you can make your reception super trendy. "Get your popcorn and cocktails". We're going to revamp this old-school trend for the modern bride and groom. You don't have to go posh to just be cool.
Dress Up Your Wedding Catering
Hire a temporary butler to pass your delicious bites out at your wedding reception. If you're doing DIY catering, you can find event staff at places like TaskRabbit.com or Thumbtack.com to help you out for a couple of hours. If it's a low-key affair, they can wear custom tee-shirts, or they can dress up in a button-down shirt and dress pants.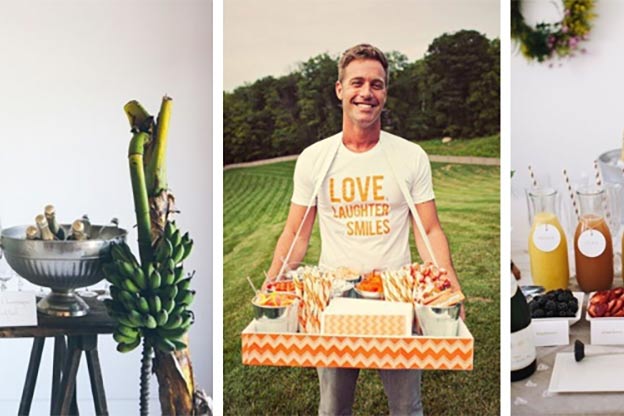 Serve Food That Pops
From popcorn to brightly colored cocktails, your food should really pop. You can also opt for something a little on the posh side. Like mini-sashimi, or this seared tuna on a tiny bed of rice laced with just a touch of soy reduction–très sexy.
When The Roof Just Needs To Be Set On Fire
One super-sweet way to pass out mini desserts in a truly style is to set up a mini-flambe tray for guests.
You'll Need: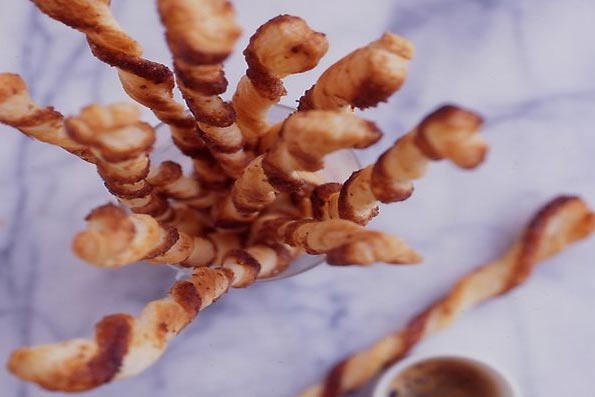 Line the tray with the cinnamon twist bites. Place a rum soaked sugar cube on top of each icing shot. photo credit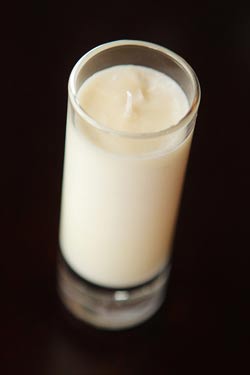 Light until it begins to melt a bit, then instruct guests to dip their cinnamon twist bite in the warm, flambeed icing. Boom! Delicious rum spiced dipping dessert right in your mouth.
Get Your Popcorn & Peanuts
When it comes to putting your own spin on your wedding catering, go with bags of snacks like popcorn or peanuts with bottles of alcoholic root beer. Go with one serve nacho bags. Basically, get a bunch Doritos or Fritos single serve bags. Place them on a tray for guests to grab. Surround them with a little bowl of salsa, guacamole, sour cream, and nacho cheese. That way guests can grab and fill as their little hearts please. Voila! Awesome little nibbles service for the not-so-posh wedding couple.