Perfect for the budget couple who want to throw a backyard wedding reception, this idea is also quite sweet in public gardens. Check local botanical gardens and parks for venue hire, too. If you do decide to have your reception in a public park, just be sure to check the city guidelines. Most of them sincerely just ask you to respect other guests that aren't in your wedding party since it is a public venue, but it may be worth a special event permit for around $50 for residents. So go on and get posh with an English Tea Party wedding reception after you say "I do". header image source
If you want something a little more private, throw your English Garden wedding reception under the nearest covered bridge. Just make sure you can get traffic diverted for a few hours.  (this is probably not that budget-friendly, but how freaking adorable is this!)
The Decor
Cover gift tables and guest book tables in moss or moss mats. Ashland Moss goes for $8.49 at Michaels, and you can usually get a 40 to 70% off coupon in the weekly circular. Add garden rose accents and lanterns with votives…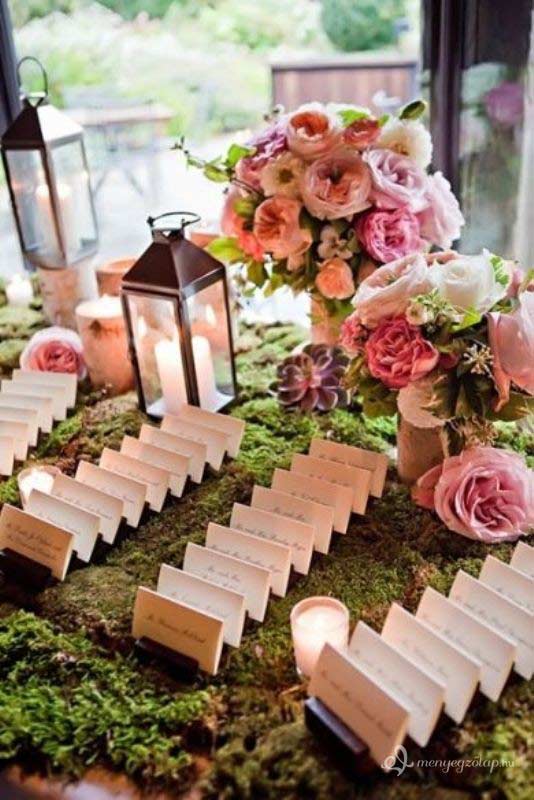 For a little garden swag, string beautiful pennants throughout your venue. If you're outdoors, just tie them to trees with some Italian garden lights. Simply get some fabrics you love in floral, striped and geometric patterns. Cut into triangles. Punch a hole in the top right and left about a half inch from each corner and string into a line of twill.
The Food & Drink
To really invoke the look of a garden tea party, you've got to have the right food and drink ideas. Luckily, most of these are really budget friendly and almost all recipes can be adapted to smaller versions!
Gin Cocktails
Serve pre-made gin and tonic in adorable little tea pots for one 'oh so British garden party'. Check out our sweet DIY Gin Bar for the best of the British cocktail recipes.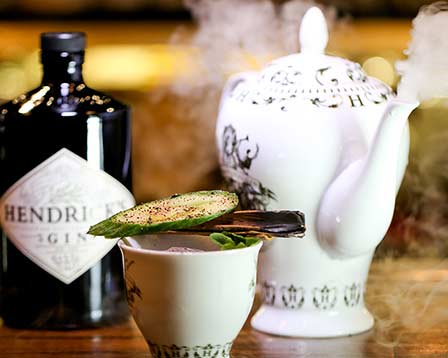 Pimms O'Clock
No English garden party is complete without Pimms O'Clock. Serve Pimm's Original No. 1 in a tall glass with mint, orange, strawberries, orange and cucumber. Topped with ice and lemonade, (lemon-lime soda pop for those of you in the U.S) these are a delicious treat!
Finger Sandwiches
Trim the crust on food cost with mini-versions of traditional British finger sandwiches.
Salmon & Cucumber
Cucumber & Cream Cheese
Turkey Brie & Cranberry
Chicken & Stuffing
Hummus & Roasted Red Pepper
Cheese
Ham & Mustard
Pastrami Mustard & Pickle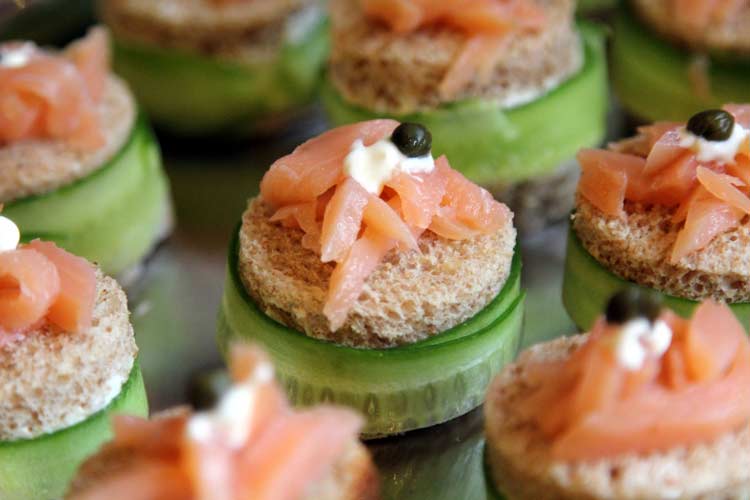 You can usually get about two or three mini sandwiches out of one whole sandwich. Just use a mini-biscuit cutter to get that perfect, round, savoury treat. Don't forget you can trim them into long finger sandwiches or even into quartered triangles!
Cakes & Scones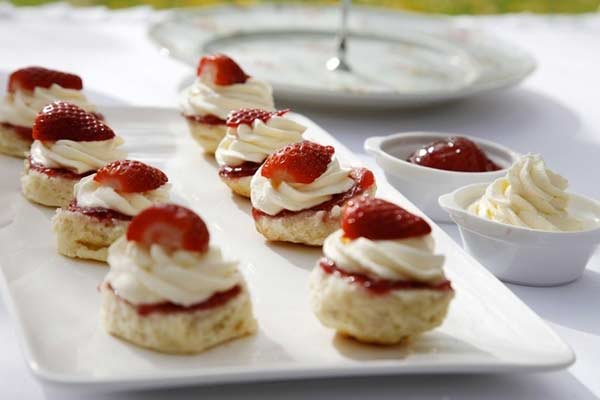 Save money by having a one- or two-tier traditional cake, then providing proper scones with jam and clotted cream. Top scones with strawberries for a little extra posh touch. Serve with tea and coffee.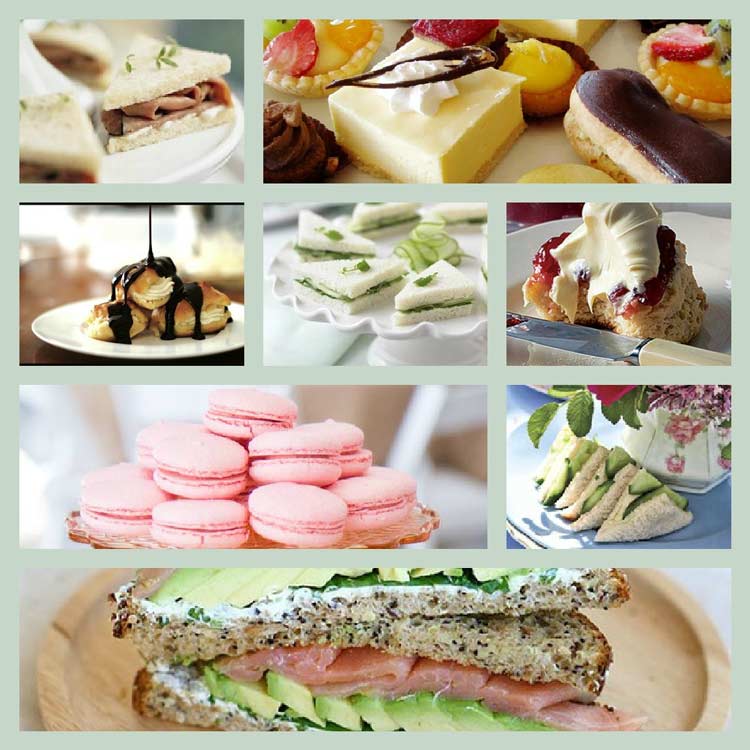 Another cute option for pudding is an array of profiteroles, ladyfingers, lemon slices, macaroons, cupcakes and mini fruit tarts.