Finding ways to ask your besties if they will stand by your side on the day you say "I do" can be challenging. It can also be way too cheesy for words, or you just can't seem to find something just right for your friends. I scoured the internet just for you to weed out the good, the bad, and the hideously ugly. Check out the sweet ways I think are also some of the coolest, most amazing ways to ask the special people in your life to hold your dress, run your silly errands, keep you calm, and stand beside you on the day you say the two most important words of your life.
Be-Dazzle Your Besties
Gifting your soul sisters bling to pop the bridesmaid question is one of the sweetest ways to ask them to stand beside you. Of course, everyone immediately thinks this can be on the expensive side, but not with this super-cute, budget friendly bling from Forever 21! (header image via onefabday.com)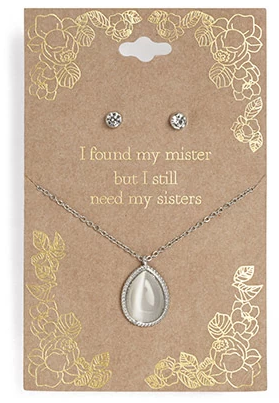 Wine Wednesday Girls
If you and your girls celebrate Wine Wednesday with Matt Bellessai then this is the gift for you. Nothing quite says, "Will you help me say I do?" quite like a bottle of wine you will no doubt share on the Wednesday before your wedding day.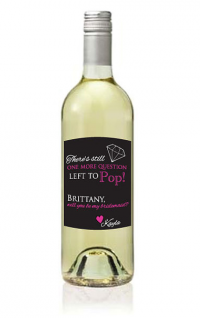 These labels from Stick Em Up on Etsy go for $12 and you get four custom labels:
Invitation Consultants have several designs to choose from that start out at $0.89 a piece, and my favourite includes a very serious note: *No Puffy Sleeves Required
The Ultimate Surprise
If you and your girls are pranksters a great way to get them good, is with a little trickery. One of the cutest ways I've seen is personalized fortune cookies. You can order them straight from USimprints for under $4. Simply ask your favourite takeout place for a few small take out containers next time you order, and write your girls' name on the box.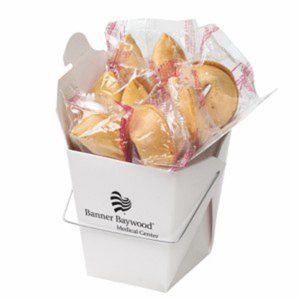 Another idea I really like is the balloon idea. You can get balloons filled at most Dollar Tree Stores or Local Party Stores. Take your personalized notes and have the salesperson slip it inside before filling for your sweet surprise.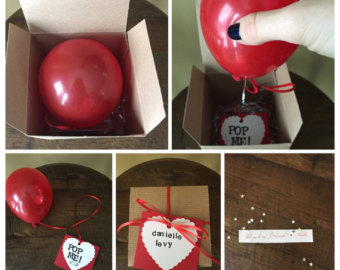 source
Sign, Seal, and Deliver Your Question
Sometimes your girls don't live next door anymore, and sometimes you don't really know where in the world they might be like me sometimes. In that case, send them a personalized card that pops the question just how you would in person.
From sweet sentiments source, to the brutally honest, source, you can create cards in the comfort of your own home to keep in line with your budget friendly ways!