Spring is in full force and the wind might be, too. When it comes to rocking your wedding day hair, you don't want to look like a hot mess before the photos. Below are some great tips, tricks and hairstyles to keep your spring hair style tight for the big day.
Make Some Waves In Your Gorgeous Spring Hair
One easy romantic style for your Spring wedding is to make some waves in your hair.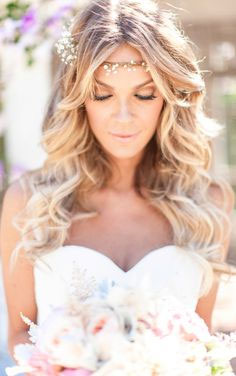 You'll need:
Curling iron
Volumizing Hairspray
Curl your hair all over in ½ inch sections. Put a pea size amount of Slept In Texture Creme in your hands, rub them together, then run your fingers through your hair. If you want it more wavy, simply scrunch your hair with your hands as you go. Set with volumizing hairspray. Decorate your hair with flowers, or a pretty veil and you're ready to hit the aisle.
If you lose a little wave during the day, keep your Slept In handy and reapply for some extra bounce! Photo credit
Go Big Or Go Home for Your Wedding Hair Style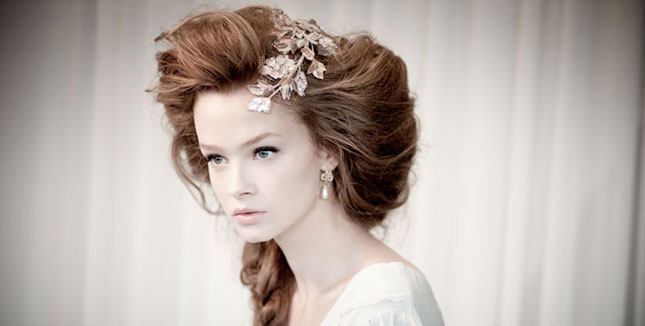 When it comes to "#bighairdontcare" Wedding for $1000 is where to turn! Photo credit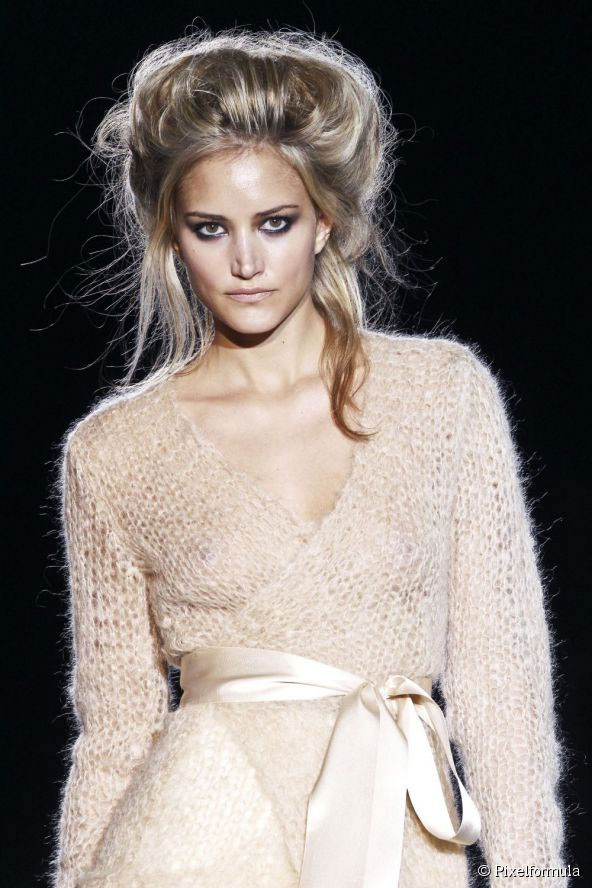 Whether you are going for a full-on big updo or a side braid, the way to get your hair nice and tight is with this sweet tutorial: #BigHairDontCare.
Once you get your hair to the height you desire, simply bobby pin sections up on top of your head. You can tuck the hair over and under in the back to give it a little French twist action. Or leave part of it down and rock a side braid. Another way to wear your big hair is down and wavy. No matter what, the wind will have no effect on your hair or your sweet wedding attitude.
Rock The Bed Head With Gorgeous Spring Hair Ideas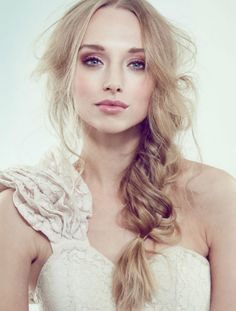 While some girls really like to look 'put together' on their big day, if you're a low-maintenance kind of bride you will feel totally comfortable sporting a messy, romantic style.
You'll need:
Slept in hair
Thin tooth comb
Hairspray
Hair tie
Step One: Tease your hair from the root all the way down.
Step Two: Comb over the tease a little so it's not totally unkempt. Photo credit
Step Three: Pull your hair to the side and braid it from behind your ear, down. Secure with a hair tie, leaving a little hair loose at the end. Pull the braid out with your hands a little to give it that messy look. Hit your hair with hairspray. Add a floral crown or tiara for a sweet bridal accent