Buckle up, everybody! Here's an awesome list of six great Budget Bridal Shower Ideas from Brittany McComas!
Bad-A$$ Budget Backyard Bridal Brunch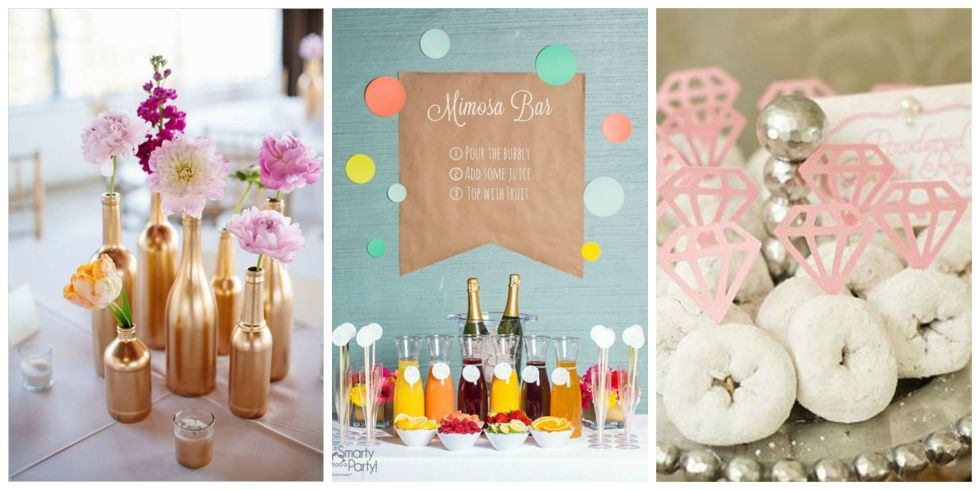 source
Who doesn't love powdered donuts? You can get them in a bag for like a dollar. So make some really frou-frou pink cutouts from heavy cardstock using an X-acto knife and you got wedding ring decorated food! Put out a few bottles of champagne and juices to make mimosas. If you're like me you probably have some empty wine bottles about or a friend like me…grab those bad boys, paint them gold and turn them into super-cute centerpieces. Check out my Posh DIY Breakfast Bar Ideas or Whip Up A Biscuit Bar!
Beauty Bridal Shower Sleepover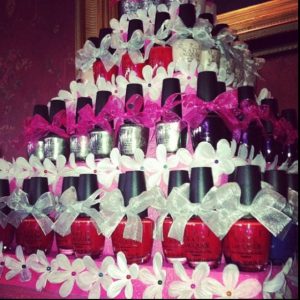 Throw an old-fashioned sleepover. Get all the girls together. Request they wear super-sweet pjs, put on some old-school tunes from when you were teens, and maybe set up a wine tasting!
You can also mix up some cocktails, play some fun bridal shower games, do wedding skincare prep with face masks and give one another beauty treatments.
In the morning leave them a little favor on the table to thank them for coming! Some ideas include hand lotions, nail polishes in the wedding color or mini bottles of wine! source
The Glamping Getaway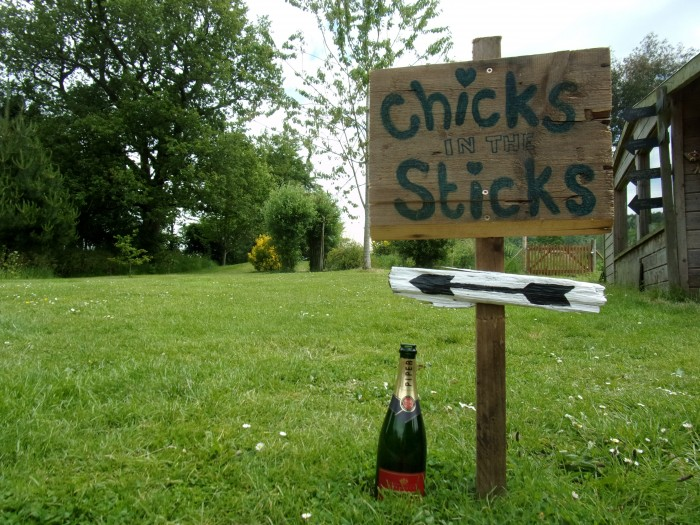 While it might seem out of reach you can get out of town, you just have to think outside the box. I attended a Hen Do in Devon for £160 this summer–we went glamping! Green Acre Events provided proper cream tea, artisan sandwiches, breakfast with Buck's Fizz, and a boatload of fun. Google places in your area or within an hour or two drive and get ready for bridal fun outdoors!
The Ultimate Tea Party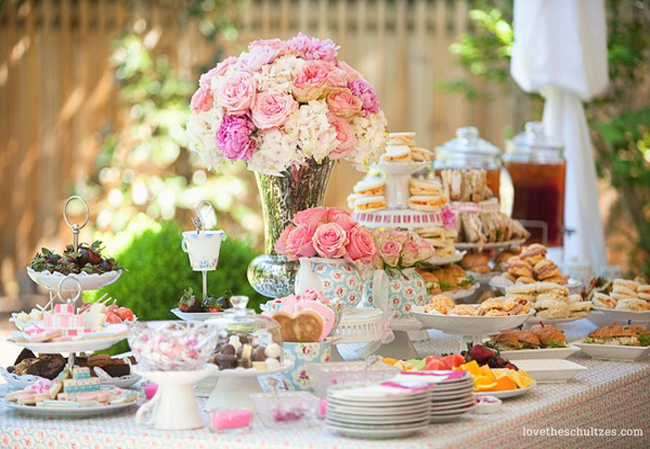 Sometimes your bridal shower isn't all about your besties, your family really want in on the fun too. A simple tea party is an amazing, gorgeous idea for the budget friendly bride. Think garden roses, pretty little mismatched tea cups, pots of gin and tonic (for the besties' survival), finger sandwiches, pasta or macaroni salad, and macaroons or cupcakes. Image left and image right.
Super-Classy Traditional Bridal Shower
If you want to go traditional and all out with a little classy soiree then this is the kind of day for you! Do a little something blue with cocktails…
Have everyone write their recipe for a good marriage and play some games for prizes!
Combo The Bachelorette Weekend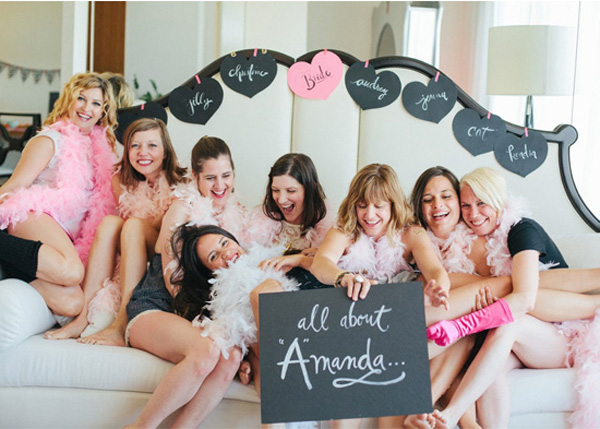 One of the cheapest ways to throw a bridal shower is to combine it with the bachelorette party. This is great for friends and family that are spread out and might have to drive a few hours or fly to get to you…First thing's first: sign up for TopCashback here: US Link   UK Link
No joke this will save you money on hotels, rental cars, flights, basic online purchases you can have delivered straight to the venue on websites like Kohl's, Walmart, Target, Ebay–because you're going to make the purchase anyhow why not get some cash back from these guys!? My favorite go to for flights: skyscanner.com. Here you can check a whole month calendar and determine the cheapest dates for everyone. image source