Saving money on your wedding is one thing, but what if you could actually make money from getting married? Making a profit may be tricky, but there are many ways you could be earning some money to help cover some of the costs. Here are just a few ways to make money from your wedding.
Sell unwanted gifts
It's likely you'll get a few unwanted gifts such as teapots or multiple sets of crystal glasses. Don't feel bad about selling these gifts if you have no practical use for them. That said, you should still thank every guest for the courtesy of giving you a gift – it's the thought that counts.
Don't keep onto wedding paraphernalia
There may be tablecloths, banners, candles and other pieces of décor that you bought for the wedding. Don't chuck this stuff, but don't hang onto it either. You may be able to flog it online to be used by another couple-to-be. You should also consider whether you really want to keep onto your wedding dress – will it just sit in your wardrobe gathering dust? Hiring a photographer may be all you need to provide memories of the day. Second-hand sites can be used to sell your wedding paraphernalia (these second-hand sites can be great for buying wedding gear too). If you're selling your dress, it may need to be professionally cleaned first, so bear this in mind.
Have a money birdcage at your reception
It's a custom for several cultures around the world to give money instead of gifts. In some countries, this can involve large sums of money, which can sometimes fund an entire wedding day. One popular customs is to pin notes to the bride's dress. However, if this sounds a little too tacky, setting up a money birdcage could be another option. Whilst it's unlikely you'll cover the cost of a wedding, you may be able to then pay for a honeymoon, pay off some of a wedding loan or invest for another future expense.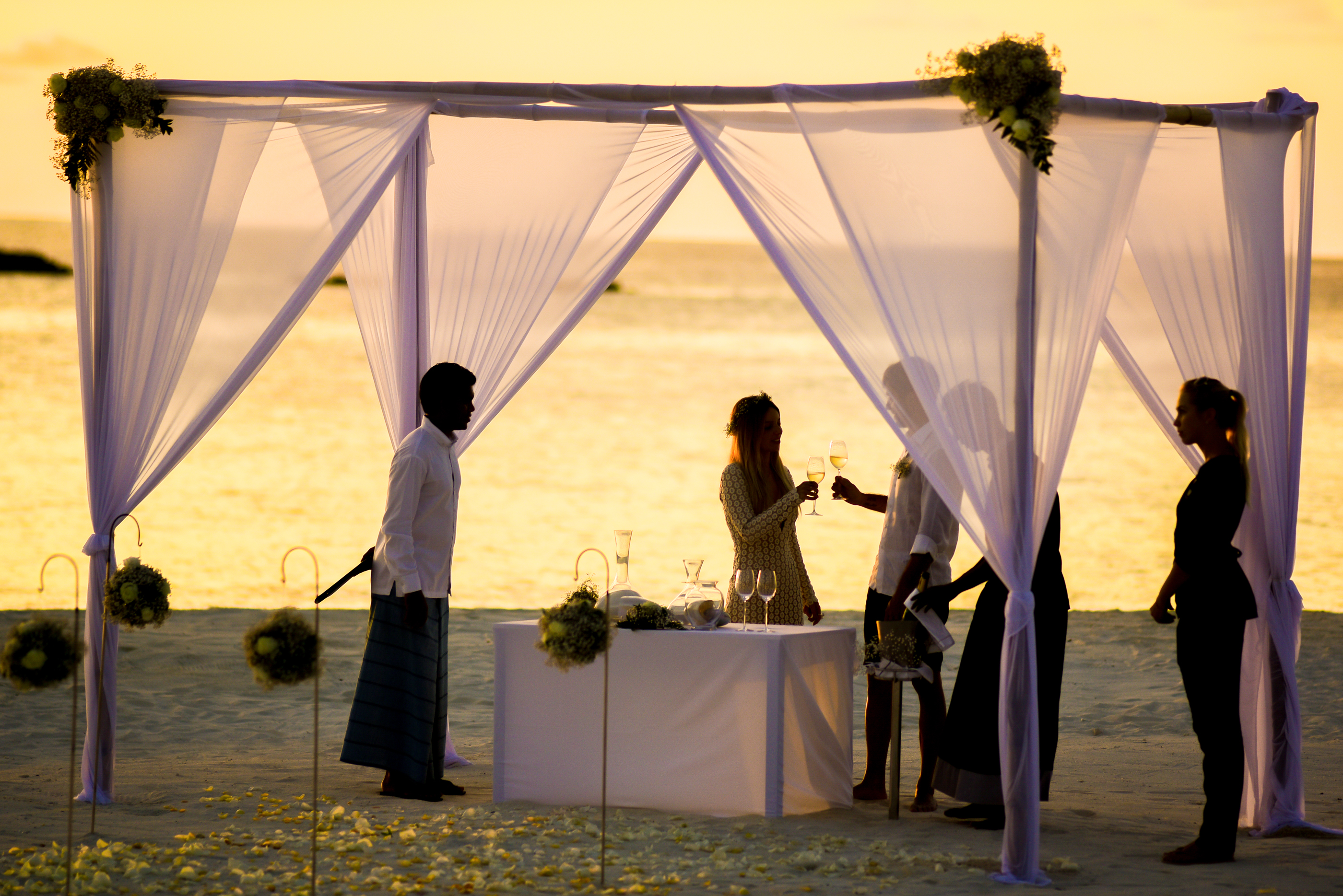 Have a sponsored wedding
Some companies may pay you money for displaying branded items such as serviettes and banners at your wedding. This could be a great way of paying some of the costs if you don't mind a little sponsorship. Shop around online for companies that offer these services.
Document your wedding online
Some people have helped fund some of their weddings by becoming internet celebrities. Build up enough of an Instagram following with photos of the wedding before, during and after and you could make money off ads and sponsorships. Starting a successful wedding blog or vlog might be another solution, although getting a level of success that's monetisable isn't easy.
Get your wedding in the news
Is your wedding unique in some way? Is it a Star Wars themed wedding? Are you getting married jumping out of a plane? Are there over twenty bridesmaids? A media outlet may be willing to pay for your story, earning you a little extra cash.