Getting married is expensive; in the United States, the average wedding costs more than $25,000. But that doesn't mean most couples are dropping a house down payment on their big day; the majority of couples spend less than $10,000 on their wedding.
There are plenty of ways you can cut the fat out of your wedding budget, to spend money where it counts while still having the wedding of your dreams. You can save thousands just on your wedding gown, by buying a discounted or used gown, wearing an heirloom gown, or eschewing formal gowns altogether for a simple white dress. The cost of professionally-done hair, makeup, and nails can quickly climb out of control, too, but many brides save by doing their own makeup and hair, or asking a friend or relative to do it.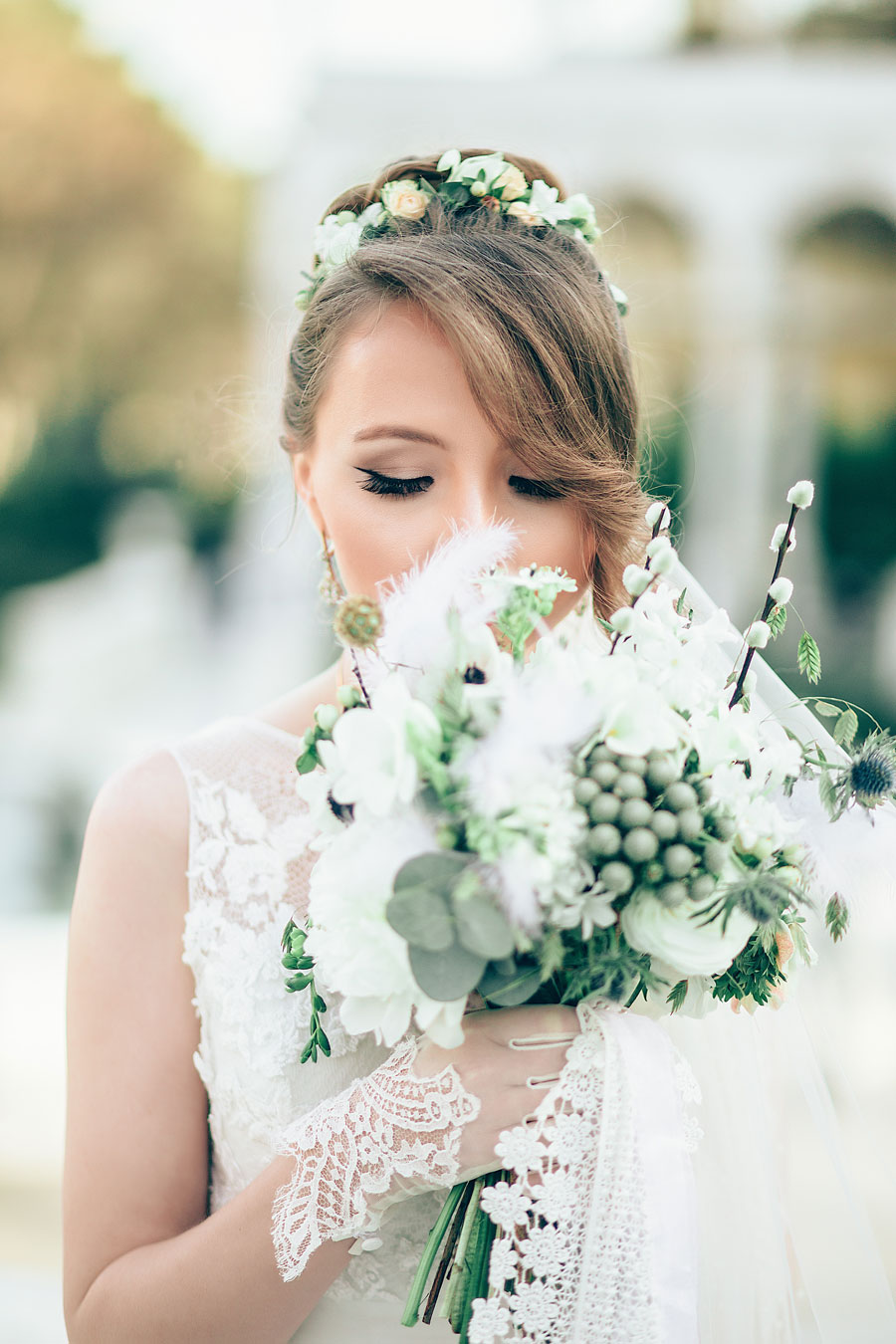 Get a Designer Gown for Cheap
There's nothing wrong with having your heart set on a designer gown for your wedding, but you may be able to get one for significantly less than you thought. Many retailers sell discount wedding dresses for a fraction of the price of ritzy bridal boutiques, and with regular sales, you can get a beautiful designer gown for less than $200.
You can also save on a designer gown by buying a floor sample dress at a sample sale. These dresses have been tried on by many other brides and may need a good dry cleaning before your big day, although many bridal retailers clean floor sample dresses before putting them up for sale. You can save up to 75 percent off the retail price of a designer gown this way. Similarly, you could buy a gently used wedding dress from a frugal bride who has already had her big day. `
Even if you decide on a used dress, it's a good idea to get some fittings at a bridal boutique before you go shopping, so you know what styles look best on you. Go for used gowns that are slightly large, so alterations can be made, or look for a gown with a corset-style lace-up bodice so that you can enjoy a good fit without the need for too many alterations, even if you lose or gain weight before your big day. Some brides choose to eschew dress shopping altogether and wear a dress handed down by a mother, grandmother, or aunt. You can have a vintage dress altered to modernize and personalize it, or you can stick with the classic look it offers.
Of course, you don't have to get a designer gown at all. More and more brides these days are saving on a wedding gown by simply buying a simple white dress from their favorite clothing retailer. Your favorite department store or clothing store may offer deep discounts on beautiful dresses that will make you look and feel like a bride, for a fraction of the cost of a formal gown.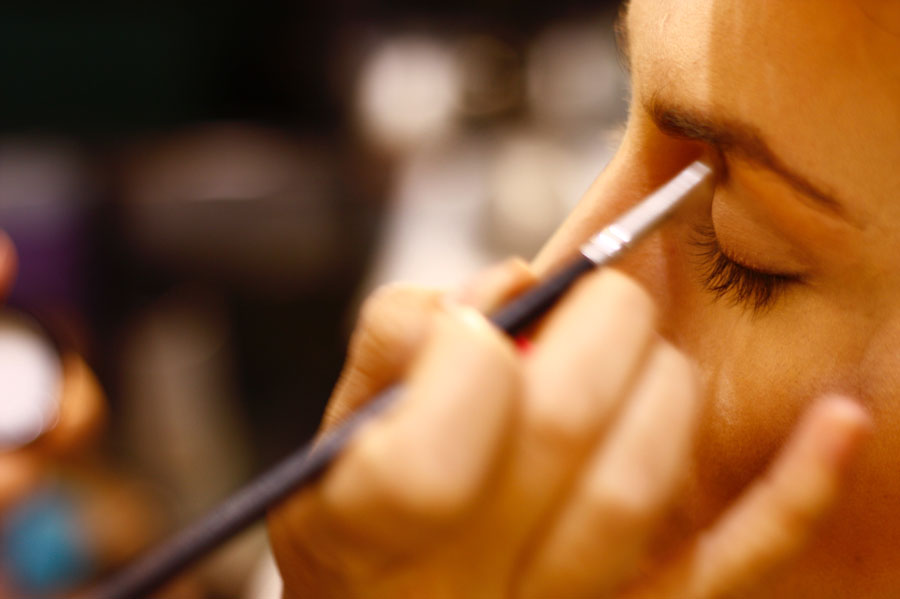 Do Your Own Hair, Nails, and Makeup
The cost of having your hair, nails, and makeup done for a wedding can quickly add up, especially if you have multiple bridesmaids and female relatives to consider. Salons typically jack up makeup, hair, and nail prices for wedding day services. However, you may be able to do some or all of these yourself.
Many brides choose to have their hair done professionally for the wedding, but do their makeup themselves. You may be able to use the makeup you already own to create your wedding look, or mix-and-match with friends' makeup collections. If you need to buy makeup, check the selection at your local drugstore before heading to your local Clinique counter. Drugstore brands are often just as good as high-end brands, and can be had for much cheaper, especially when you apply store membership discounts and coupons. For the ultimate in beauty savings, have a friend do both your hair and makeup. If you do book a beauty appointment at a salon, you might save by pretending to be a bridesmaid.
If you're not great with makeup and can't find a friend to do yours, consider visiting that Clinique counter to have your makeup done before the wedding. They'll do your face for free; you'll just need to buy a little something, like a tube of the lipstick they use in order to refresh your look later on. Many brides and bridesmaids save on manicures by going to a drop-in nail salon before the wedding. You may not care about getting a manicure; or, you may decide that the convenience of having a beauty team come to your wedding venue is worth paying a premium for.
Wedding costs can quickly soar out of control, but there are many ways you can stay within your wedding budget. Many brides choose to save on their wedding day look with a discount gown, and DIY hair, makeup, or nails. With the money you save, you can invite more guests — or make honeymoon memories to last a lifetime.