by Trisha Miller
Gearing up for your big day is hard enough as it is. Coordinating with your venue, hiring a photographer, and figuring out catering — these are the big things you have to worry about. However, smaller (and still important) tasks tend to sneak up on you when you least expect them. Not to mention, those things always like to appear when you're at your most stressed and vulnerable. One of these, is your bridal party gifts. Knowing how to ask your friends and family to be in your bridal party can put a lot of pressure on a new bride-to-be. In addition, you might also want to give your bridal party something special to show them how much it means to you that they were standing next to you on your big day. So, to get ahead of that, I suggest planning out some small, easy, and affordable gifts that you can give to your bridal party whenever you're ready. The earlier you start, the better!
Affordable & Easy Ways to Ask Someone "Be My Bridesmaid?"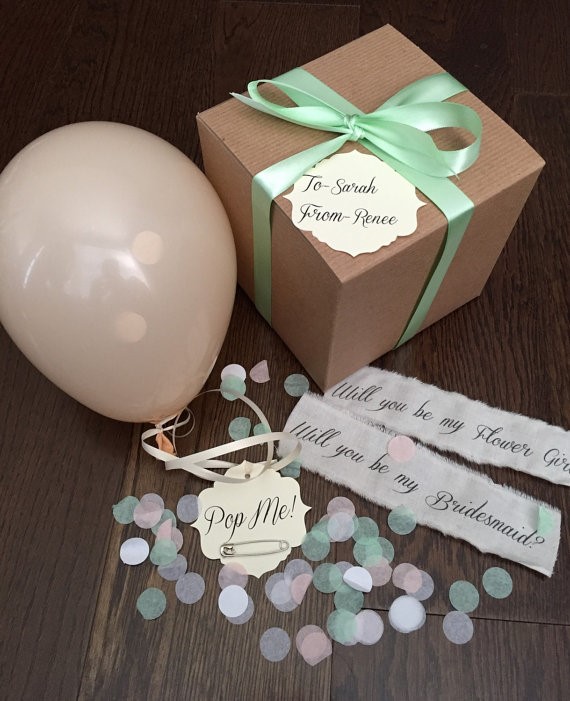 The Balloon Pop!
This idea is sure to dazzle your bridesmaid and is very cost effective. Simply find a balloon in your preferred color, place some gorgeous glitter or confetti inside, and write a personalized note on fabric or paper. Once all of your pieces are inside the balloon, blow it up, place it inside a small box, and tie it with ribbon. Your bridesmaid will have no idea what's coming!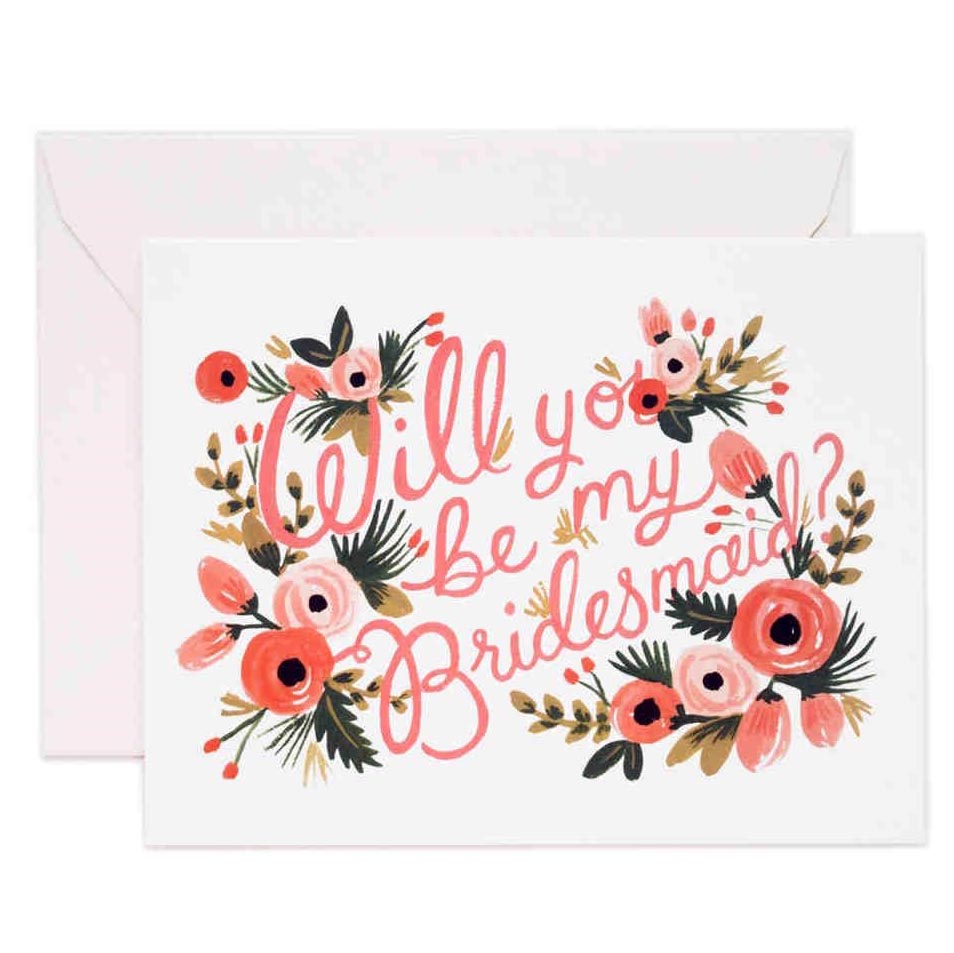 A Fancy Card
If something simpler is more your style, try an elegant card with a personal picture of the two of you inside and a thoughtful message. Many vendors sell enchanting handmade cards at an extremely affordable price. You can easily find them in any nearby stationary store or you can buy a personalized one off of etsy. Don't you just love how these look?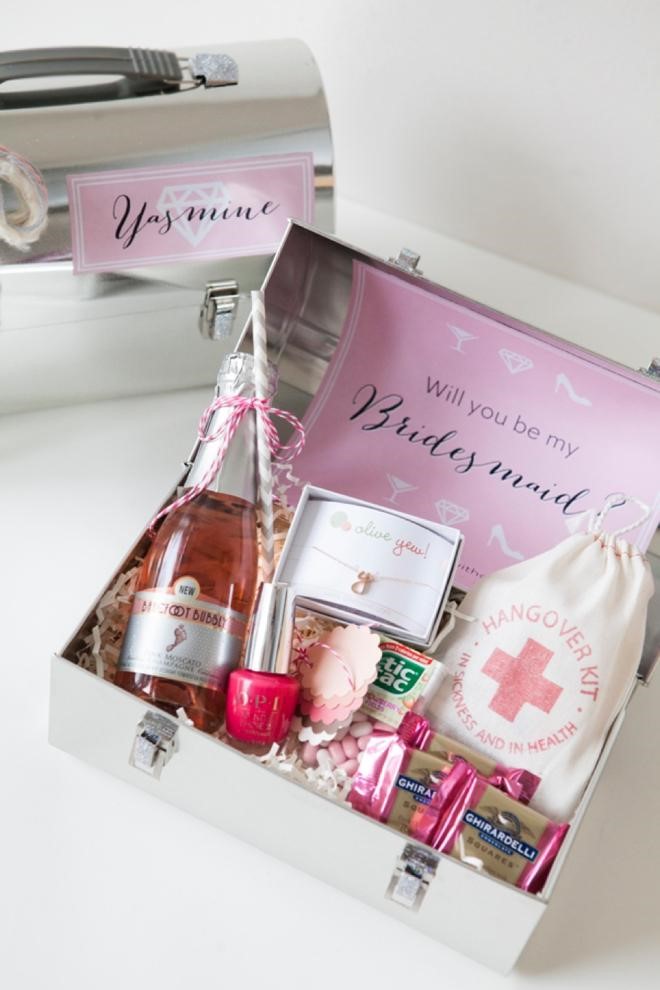 Color Coordinated Box
Now, your bridesmaid's box doesn't have to be filled in the same way as this one, but I love this cute idea! All you have to do is pick out some small, inexpensive items that match your wedding color scheme. They could include a card, candy, nail polish, and more. Find a simple box and add in all the items — that's it!
Affordable & Easy Ways to Thank Your Bridal Party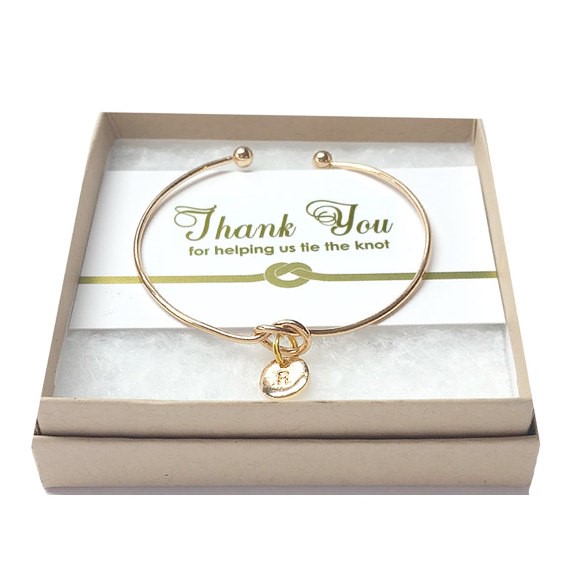 Tying the Knot
Personalized jewelry is always classic and timeless, not to mention affordable. A necklace, ring, or bracelet will go perfectly with your bridesmaid's outfit. In addition, she can keep it and cherish it forever. Often times this style of jewelry can be found at nearby department stores at cost-effective prices. There are countless stylish and sophisticated versions available for quite cheap online as well.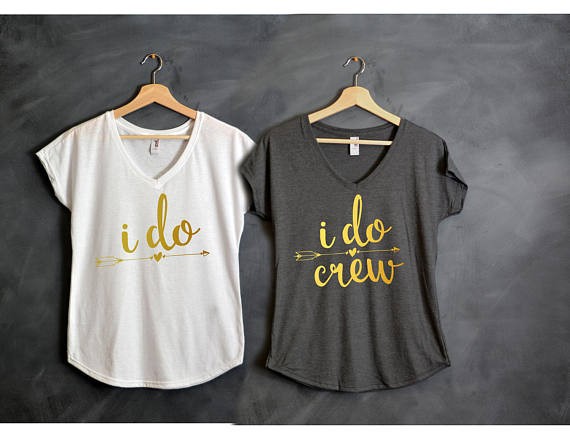 Heat it Up!
Vinyl transfers are quick, affordable, and easy. The materials can be purchased cheaply at any nearby craft store and you can use it for a variety for projects. My personal favorite is the "Bride & Crew" DIY t-shirts, but you can also use it to make personalized mugs, tumblers, cards, and more! Not to mention, it helps clearly identify who should be allowed where when you're getting ready for your big day!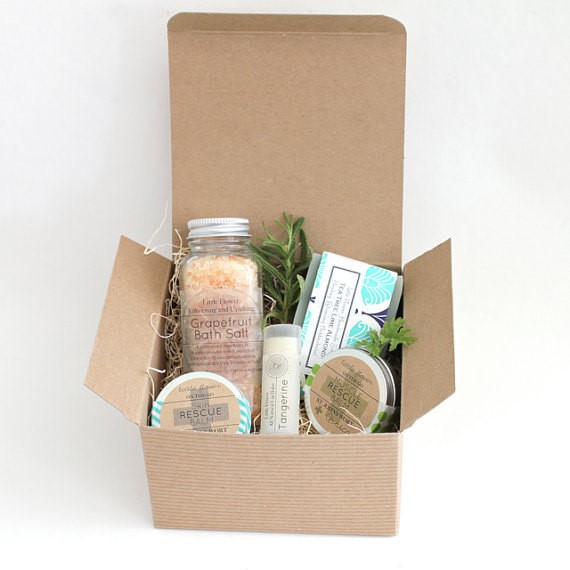 Pamper Her
These bridesmaid boxes are so adorable I can barely stand it! This gift includes everything your bridesmaid needs to feel pampered during this stressful time. You can order pre-packaged ones, like this, online or make your own for a little cheaper price.  Cheap and easy options include face masks, lotion, lip balm, and scented soap. No matter how you do it, these will show how much you care about your girls without costing you a fortune.
There you have it! Those were six unique and affordable ways to treat your bridesmaids without breaking the bank. Any bridesmaid would be thrilled to have them and to be a part of your special day. Now, that you have these out of the way, you can focus on planning for your big day. That's just one less thing to worry about. Congratulations and good luck!
Trisha is a writer from Boise, ID. She is a dedicated vegan, an avid gamer, cat lover, and amateur SFX artist. You can find her on twitter @thatdangvegan and check out her blog thatdangvegan.com