Every bride to be wants to spoil those special girls in her life. The trouble is that buying dresses, shoes, jewelry, and gifts can come at a price. If you're planning your wedding, and you're desperate to make a fuss of your bride tribe without blowing the budget, here are some top tips.
Involve them
Making somebody feel special isn't always about splashing the cash. Firstly, the fact that you've asked somebody to be part of your big day will probably mean a huge amount, and there's every chance that your girls won't be expecting any more surprises to come their way. You can make a fuss of them and ensure that they know how special they are to you without spending a fortune. Rather than buying a load of expensive presents, involve your bridal party in the planning process. This will mean much more than a pair of shoes. Take your bridesmaids to your fittings or makeup trials, go to the florist together or let them organize your bachelorette party.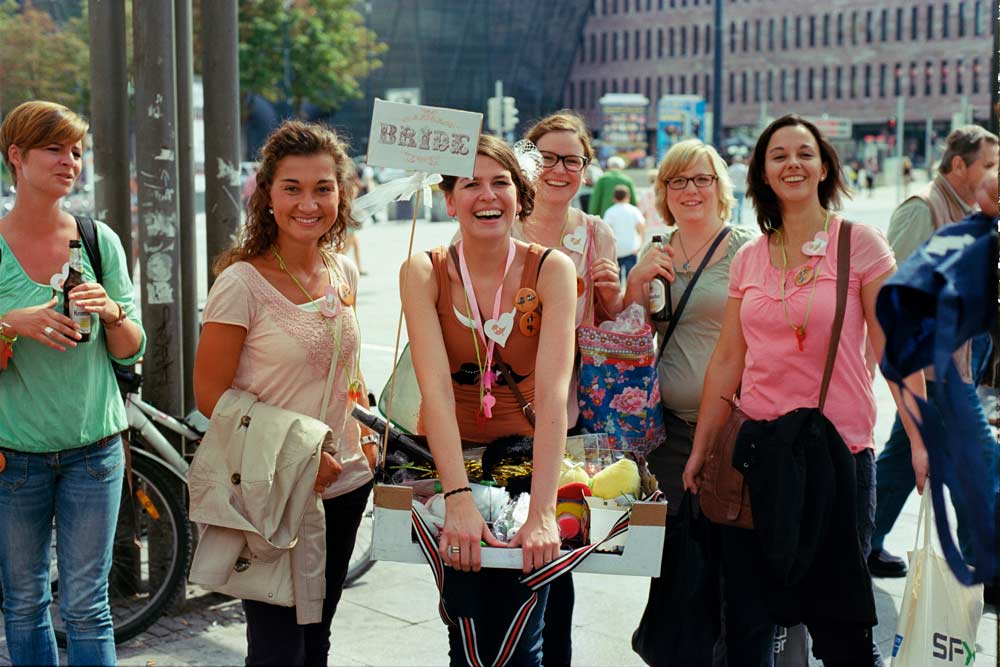 Image from Flickr
Take their opinions into account
Shopping for bridesmaid dresses can be one of the most stressful parts of wedding planning. When you hit the mall, take everyone's opinions into account, and try and be flexible. Unless you're desperate for everyone to have exactly the same gown, it's often good to have a range of options to suit all shapes and sizes.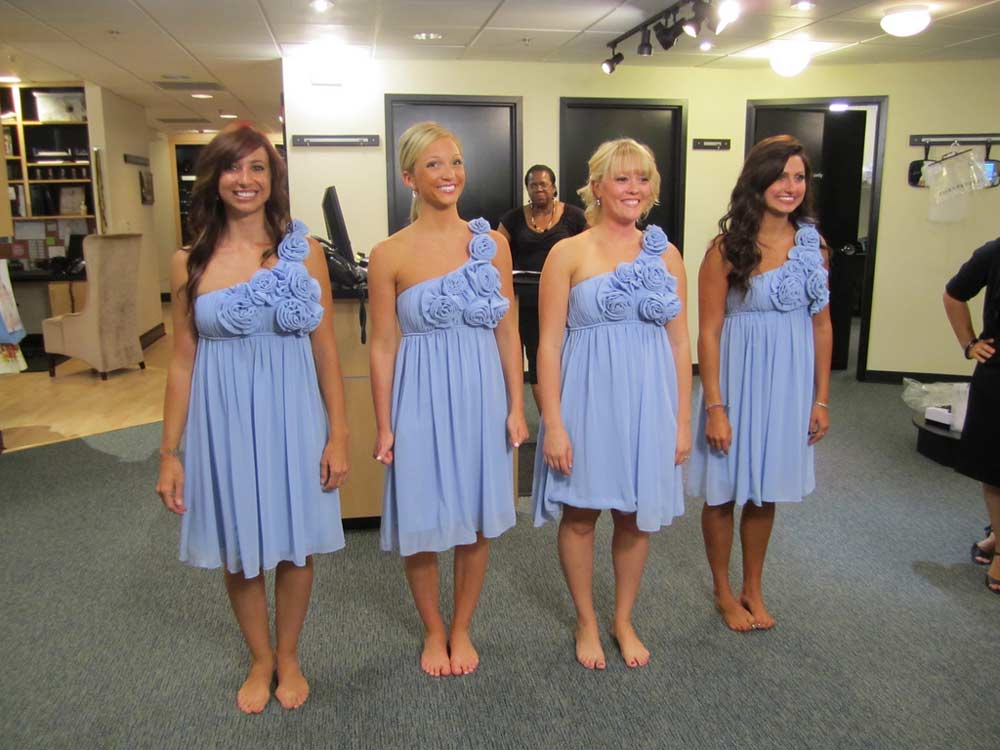 Image via Flickr
Buying gifts on a budget
If you search online for ideas for bridesmaid gifts, you may be shocked at some of the items that crop up on your results page. The reality is that most of us would love to buy our best friends or siblings beautiful diamond earrings or silver bracelets, but few brides have the budget to be able to to do this. Instead, focus your search on affordable alternatives. Think about what your girls like. Do they love a bit of pampering? Or are they often found at a chic bar on a Friday night with a Cosmo in hand? Check out sites like Cuckooland, which have ideas for ladies with a diverse range of interests. It's also a great idea to use your creativity and any talents you have. If you're an amazing baker, for example, you could create a bespoke hamper for each one of your girls filled with edible treats, which have their name printed on the packaging. If you make jewelry, you could design a custom piece for each bridesmaid. Alternatively, you could arrange a day out together as a group to say thank you. Take a picnic to the park, make your own cocktails at a backyard party or hit the beach for a day of fun followed by a sunset barbecue.
Image courtesy of Pixabay
Are you planning your wedding? Are you grateful to your girls for all their support and reassurance? If you want to spoil them, don't feel guilty if you can't afford to spend a fortune on lavish gifts. There are plenty of affordable presents you can buy and things you can do to show them how much you appreciate them.