When it comes time to thank your bridal party, if your budget is really busted say 'thank you' with a cheeky little treat of booze. As long as your nearest and dearest know how much you appreciate them being part of your special day, it doesn't matter how you thank them. One of the easiest ways to say thanks? With boozy bridal party gifts!
Everyone likes champagne, bourbon, or wine in a bag. No really, in a brown paper bag: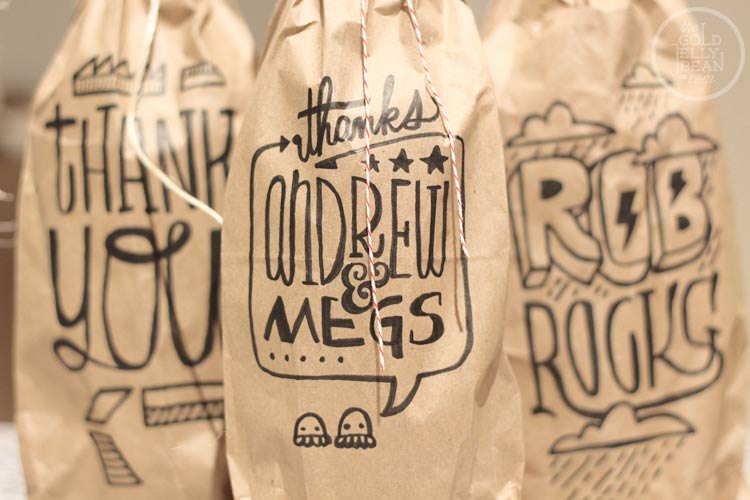 As long as you say 'thanks' on that brown paper with sweet, genuine messages and cute drawings! There's no better way to make your crew feel special than knowing you took the time to personalize your thank you. That's worth more to your true friends than a gift any day!
Know what else makes for a delicious and amazing gift? Sparkling wine!
These DIY glitter champagne bottles can tell the girls a sweet thank you. Oh yeah, just pant that cheap bottle with some modge podge, roll it in glitter, and slap on a straw.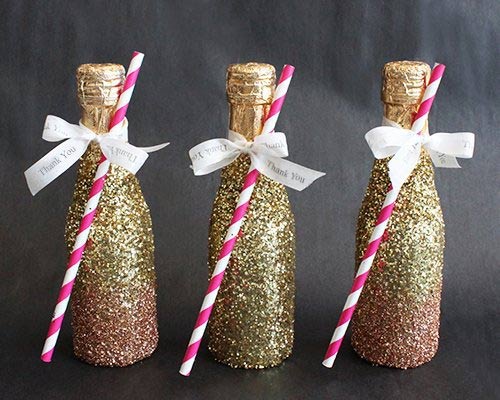 Or, leave the bottles as they are – especially if they're already lovely! – and just tie a sweet bow around the top. Maybe write a thoughtful note to go along with these if you're going to be that lazy. Just kidding! (not kidding, don't be that lazy):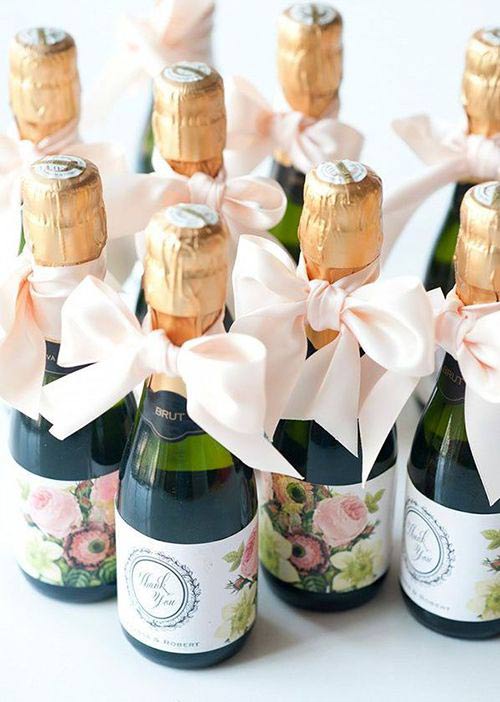 This minibar in a jar idea is absolutely killer. 'Killer' in the sense that if someone drinks the whole 'bar', they're going to have a headache that would put a rhino down. But hey, it's definitely a boozy bridal party gift and we seriously love those around here. Find the DIY tutorial (as if you really need one, but it's pretty cute) at The Shabby Creek Cottage.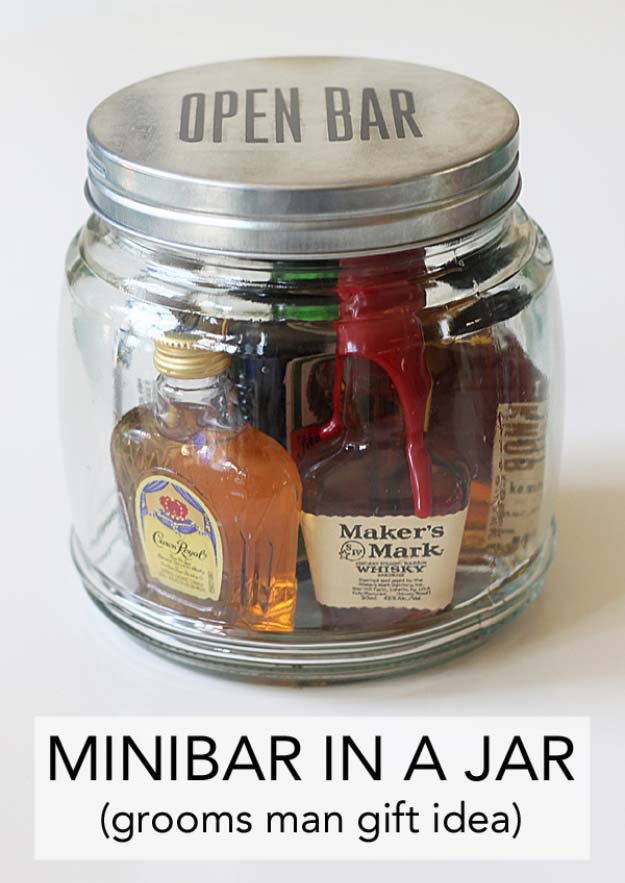 For an even more well-rounded boozy bridal party gift in a cute box with chocolates and a cigar. That'll keep 'em busy for a bit!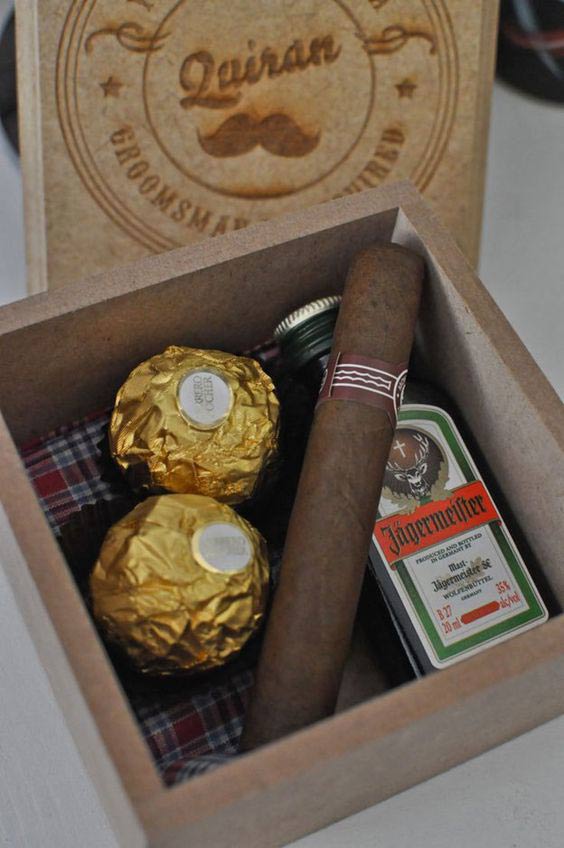 Finally, there's always an idea for a sweet ending: the ever-popular Bailey's and hot chocolate. You can never go wrong with that combination!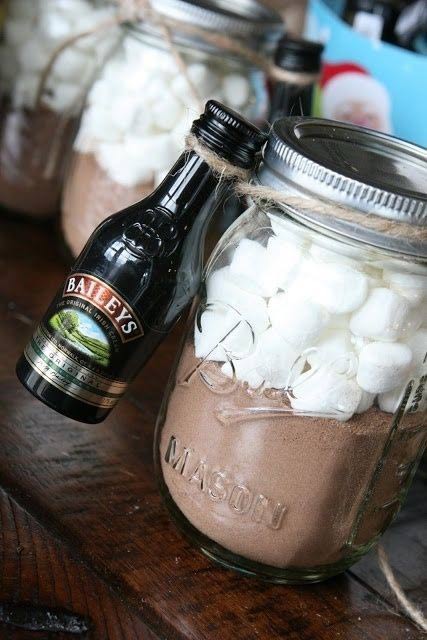 What are you thinking of giving your groomsmen and bridesmaids by way of saying thanks? We'd love to hear below!