Get ready to have the bridal suite of a lifetime. Even if you're on a budget for your wedding, it doesn't mean you have to skimp on the bridal suite treats. From robes to drinks, fun gifts that make it a party, here's all you need to know about bridal suite shenanigans.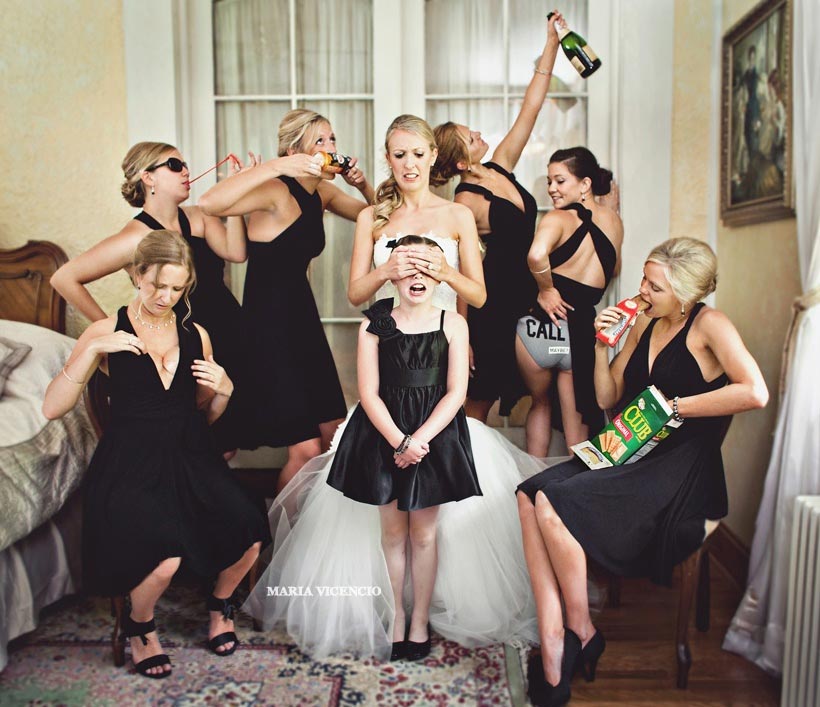 Pretty Little Cocktails
You don't have to break the bank for pretty little cocktails, but you should be a little picky for you and your girls. While there might be plenty of wine and champagne at your reception, go girly for your bridal suite drinks.
Pink Champagne
Simply have a few bottles of pink bubbly on ice with a bowl of raspberries for a sweet treat in your glass.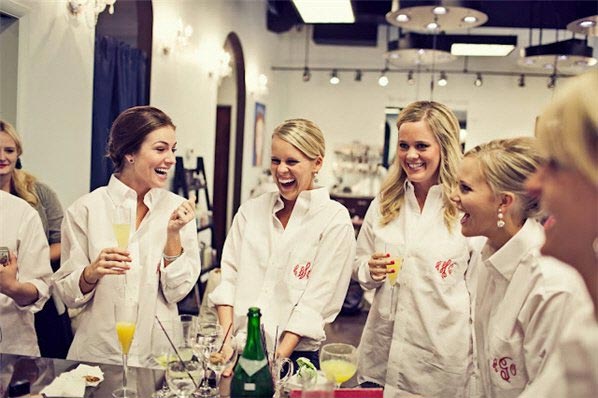 Mimosa Bar
Deck your suite out with a mimosa bar. Include an array of different juices and a few bottles of champagne on ice. Let your girls mix their own pretty little cocktails.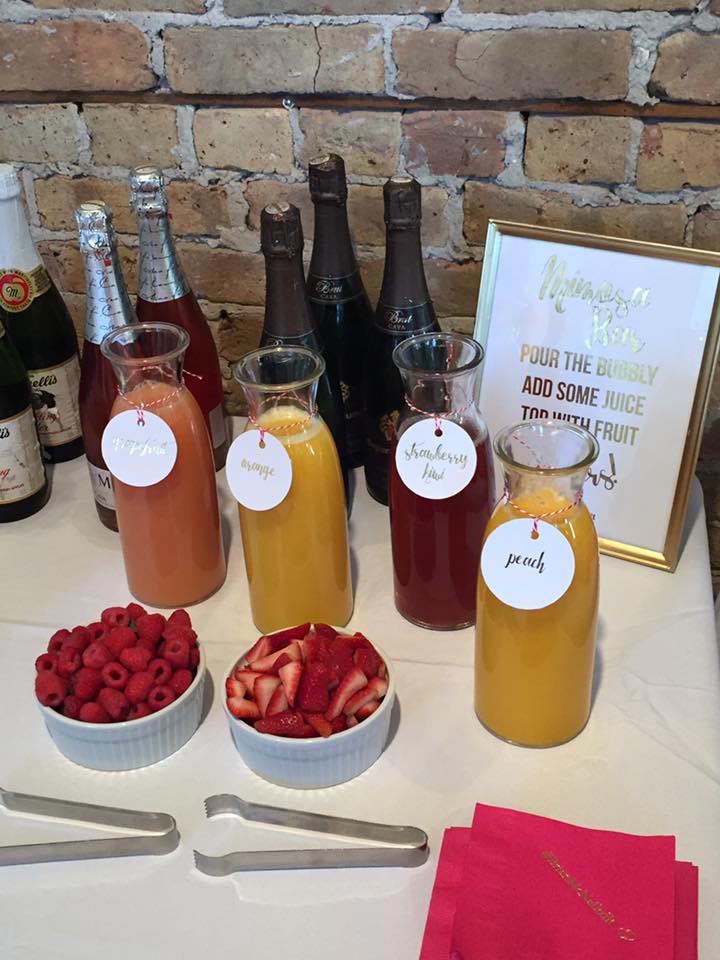 One Killer Playlist
Have your most musical bridesmaid make you a killer playlist! Ask each girl in the party, including the Flower Girl, to email the girl in charge their top five songs. Your playlist will be personalized and fun.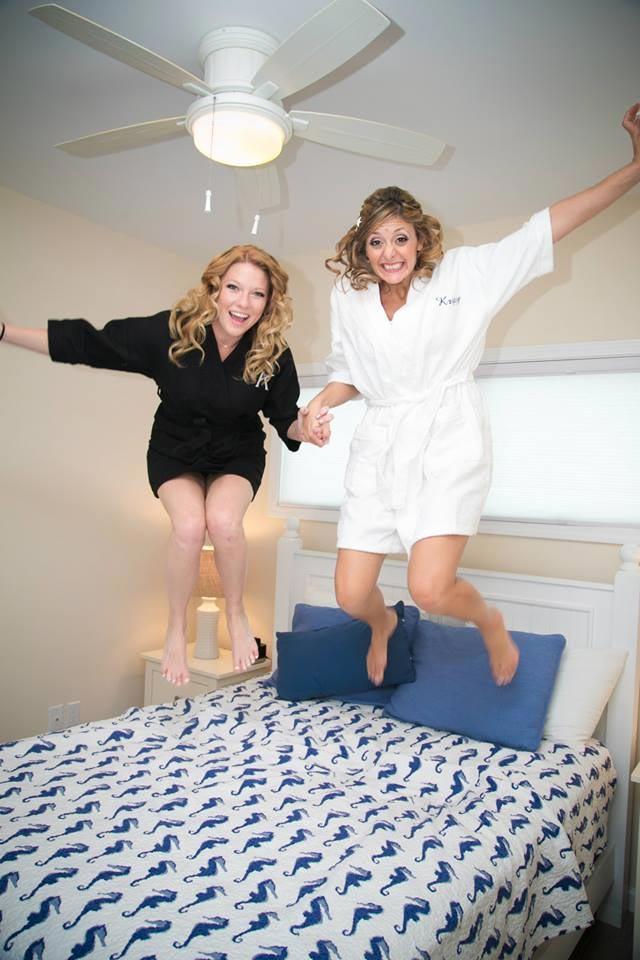 Wrap Up In Super-Cute Robes
Why buy one by one, when you can get a super-cute collection of Pretty robes!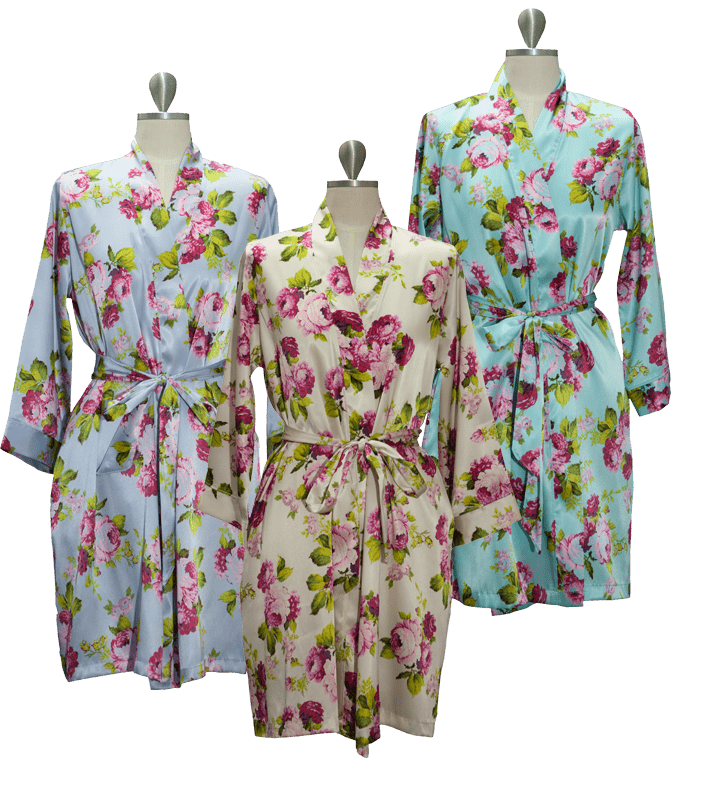 We don't think we'll ever get over the pretty "getting ready robes" trend. The girls will look great AND be super comfy for your pre-wedding photos! Look for more beautiful items on Wedding Prep Gals.
Keepsake Tumblers Stuffed in Gift Bags or Baskets
Gift your girls something super sweet that can be used in the bridal suite on the big day! This will help make their time pass by and keep some of them busy in lieu of being up your butt 24/7. What? You're a big deal. They'll all want one on one time. This can taper that time with each bridesmaid making it special for each one!
Personalized Tumblers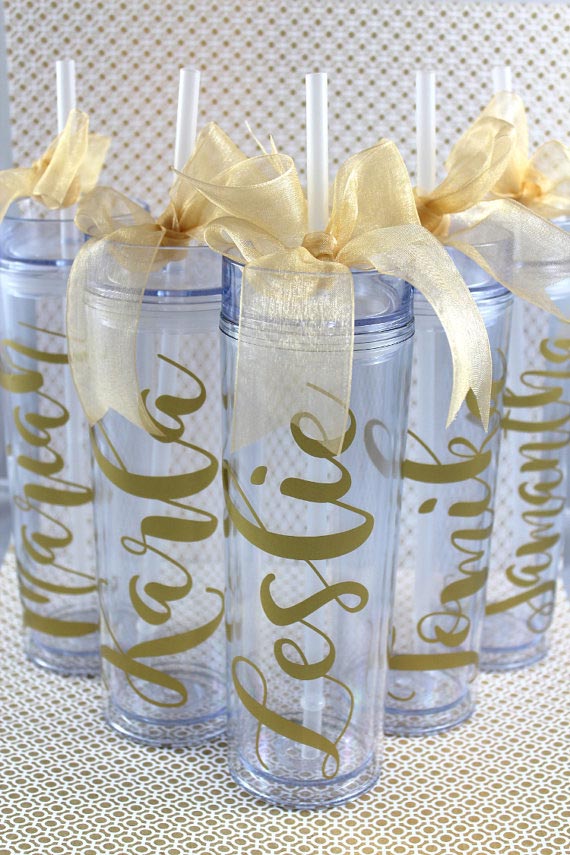 Go with a cute personalized keepsake tumbler, and tie a bow on it! You can grab these in your very own wedding colors on Etsy. Considering I have gone on a recent hunt in Walmart for cute tumblers, and can't find one–I'm probably going to order one of these myself. Walmart ones are like $5 to $7, look cheap as hell, and aren't monogrammed. So these are a steal!
Swag To Stuff in The Bags
You'll want to grab some other swag to stuff in the bags…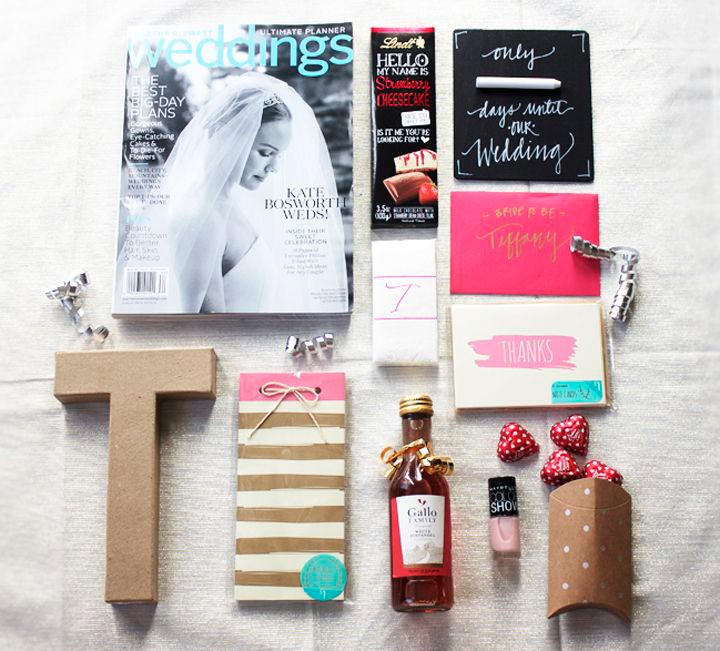 Cool swag can include:
Magazine
Deck of Playing Cards
Candy or gum
Mini-bottle of wine or water
Notepad and pen
Nail polish
A snack (think breakfast bar or cheetos)
Travel versions of popular games
Jewelry
Basically, anything you can find on the cheap or on sale. Check out places like Forever 21 for cheap accessories or trinkets that don't sacrifice style!