It's the big question – what are you going to do about music for your wedding? There are so many different types! You need classy and dancey, quiet and energetic, something for the drinks, the meal, and the party… Added to all that, every time you add a performer, you're adding money to the budget. What's a girl to do?
Fear not, we've got your back with the perfect solution to take you from day to night and from classy to dancey – jazz music!
Jazz all day
It's hard to find one style of music that works for the drinks, meal and reception, which means you may find yourself wanting to employ different bands. Different bands can mean extra cost. But jazz music can be so many things: romantic, upbeat, energetic, or slow. In fact, you can use a jazz band for every part of your wedding – from the prelude and procession to the dance party and reception, just by changing the style and tunes.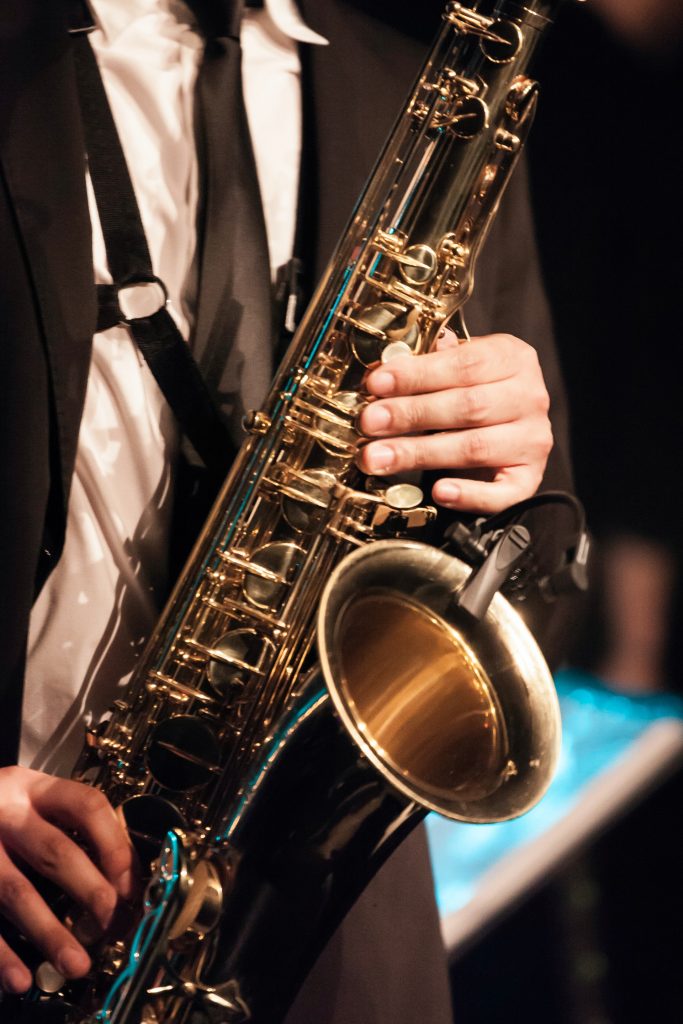 Please all your wedding guests
Jazz music can please everyone. Get the band to bring out the old jazz standards, and get your uncle clicking his fingers to some Miles Davis pre-dinner. Roll out some smooth Michael Bublé to make your grandma happy – and to make sure she doesn't have to shout over loud music during the reception. You can then bring out the fun, upbeat tunes from Duke Ellington and Ella Fitzgerald, or get some of that early 1920s jazz going and watch your bridesmaids turn into flappers! You can even find a band that performs covers of modern pop songs in a jazz style, which is guaranteed to make everyone smile as well as get people up on their feet dancing.
Bang for your buck
A jazz band doesn't have to be huge. You can get great sound out of a jazz trio, and still get the exact feel you want. Trios come in many different combos, so there's something for everyone. You can set the tone with the combination of musicians you choose, so be sure to check out their demos.
A gentle goodbye
Want to close out the evening with something a bit calmer? It might be tempting to ask your musicians to finish the night with noisy tunes and a hyper crowd. But when you want people to leave the venue and go home, a better way is to encourage them by taking down the tempo. Jazz is perfect for this. The same mellow vibe you used during the drinks and meal can come in handy again at the very end of the night to gently let people know the evening is over.
Elevated feel
Jazz has associations with expensive bars as well as mellow moods. It sets a classy tone and creates a sense of attention to detail that will leave you smiling. Their versatility makes them ideal for weddings, and your guests will be left with memories of your sophisticated day for years to come!