When it comes to saving all those sweet memories, you can put them in a photo book yourself – or you could let a professional album service do the work for you! A professional wedding album service not only help you preserve your memories in a gorgeous album, but they'll also even create mini-versions to gift to parents or grandparents as a token of "thanks". Still wondering why you should consider a professional wedding album service?
Amazing Wedding Albums
The most amazing wedding albums come with a professional designer. Someone who can help you artistically design a wedding album that captures the essence of your wedding day. One that is custom made and tailored to your style and theme wedding day. You should also be in complete control when it comes to revisions, and they should totally be unlimited!
Epic Wedding Album Design
Professional wedding albums come in all shapes and sizes. So what should you expect when it comes to layout, design, and materials? Most wedding album services offer you traditional photos simply laid out on a page, but what if you want to fade in and out with images and use them as the actual backdrop on the page? No problem when you use a professional wedding album design service.
What kind of materials can you choose from?
Genuine Leather: Handcrafted in the USA, this album is classic and timeless. With a plethora of colors and textures to choose from – you can go traditional or modern with a leather wedding album.
Acrylic: This glossy mount will remind you of a storybook, and what a way to display your fairytale wedding. Acrylic is great for the modern couple who want their wedding album totally custom made with the help of a professional designer.
Metallic: Imagine your first kiss as husband and wife embossed on a silver aluminum plate that makes your wedding album shine brightly. That's what you'll get with this wedding album design.
Wedding Album Studio
The best part about choosing to design a wedding album with Wedding Album Studio: You get all of that above and more! When you choose a wedding album from Wedding Album Studio, you get your professional wedding album design for FREE too!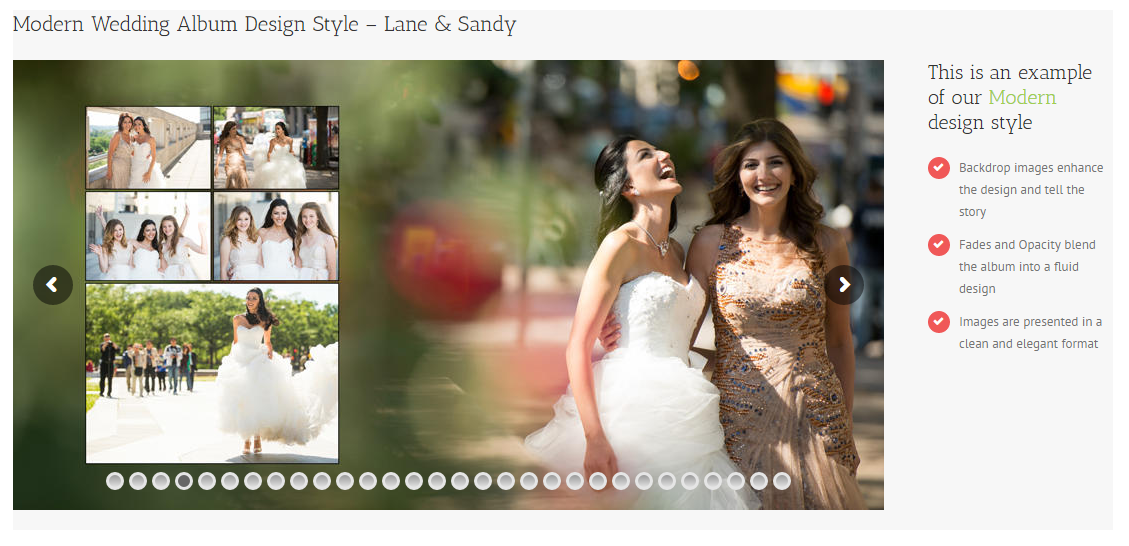 We want you to have fun when it comes to creating your amazing wedding album. Wedding Album Studio won't take the reigns from you either. We work with you one on one. That way, you get the most amazing high-end custom wedding album that is just as unique as your sweet wedding.