Don't be afraid to rock out when it comes to throwing your dream wedding. From your hair, dress, and all that glitters–be prepared to get down and dirty with your favourite style. From glam rock, punk rock and everything in between – get into your groove and party like a rockstar on your big day! Don't forget that Rock and Roll has meant many different things to many different people. In the 50's the Twist was considered Rock and Roll – and you consider it oldies today! So when we say to embrace your style and have a Rock and Roll Wedding, we mean to embrace YOUR style of Rock and Roll.  Here are some examples we found, but make your day YOURS!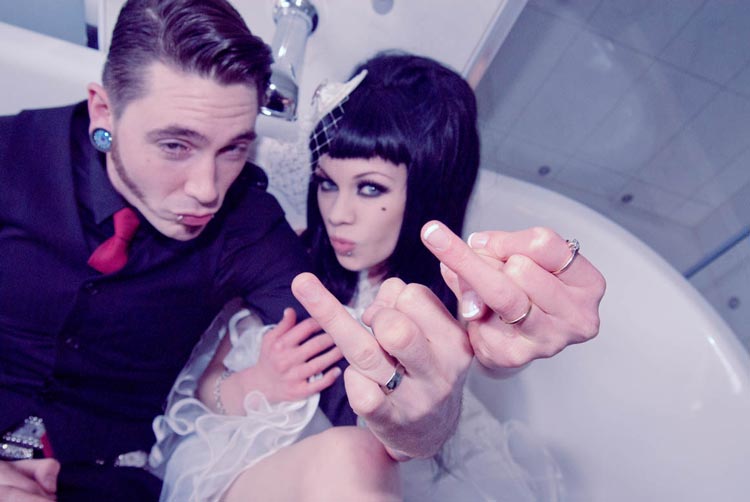 Modern Love
Invite your guests to your rock n' roll affair in true style with invitations modeled off of your favorite concert posters or album: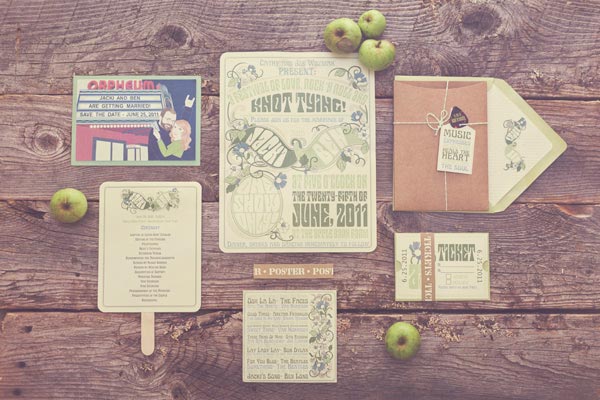 Chantilly Lace
Your rock n' roll wedding dress is all about incorporating your taste. Even if it means representing your dark side! If you still want a little lace with your black, try accents in black: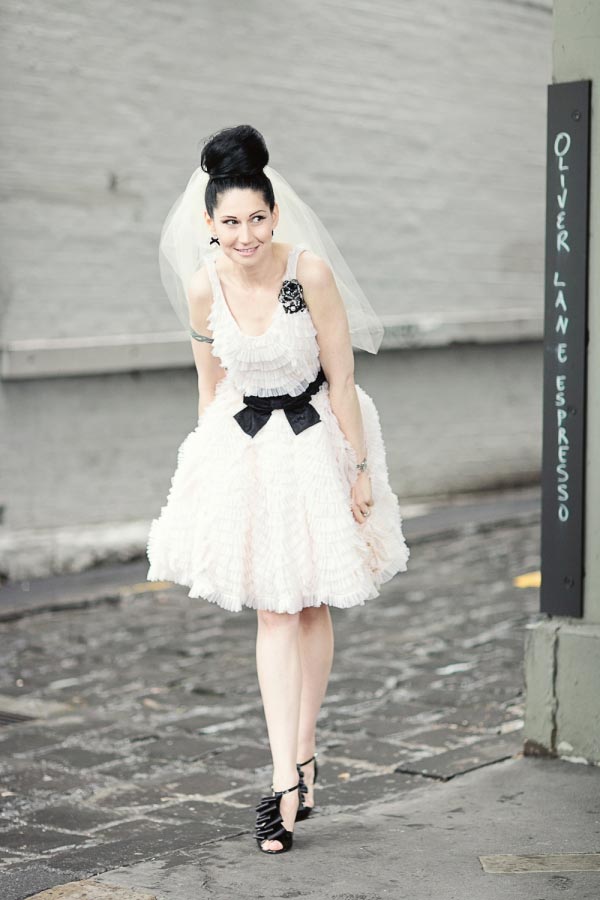 Of course, nothing screams rock n' roll like a black mermaid wedding gown. Let's be honest, that's one style of wedding dress you can actually wear again. Here's a pretty inexpensive version on Amazon that has great reviews!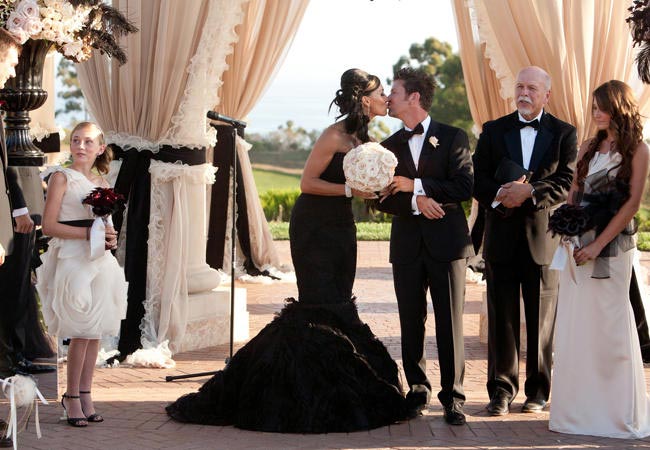 Go full-on rock n' roll couture 80's style with a little Cyndi Lauper inspired wedding wear: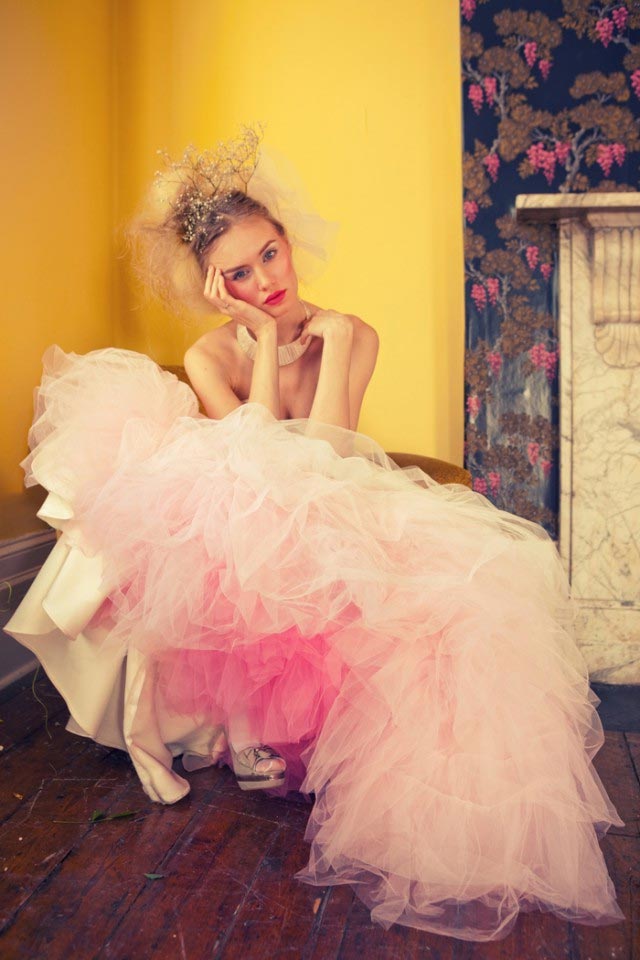 (You Can) Go Your Own Way
When it comes to hair & makeup, get glammed up in true rock n' roll style. Anything goes for the rock-inspired wedding. Like this something borrowed, something electric blue eyeshadow. (Also, super sorry if that song is stuck in your head now!)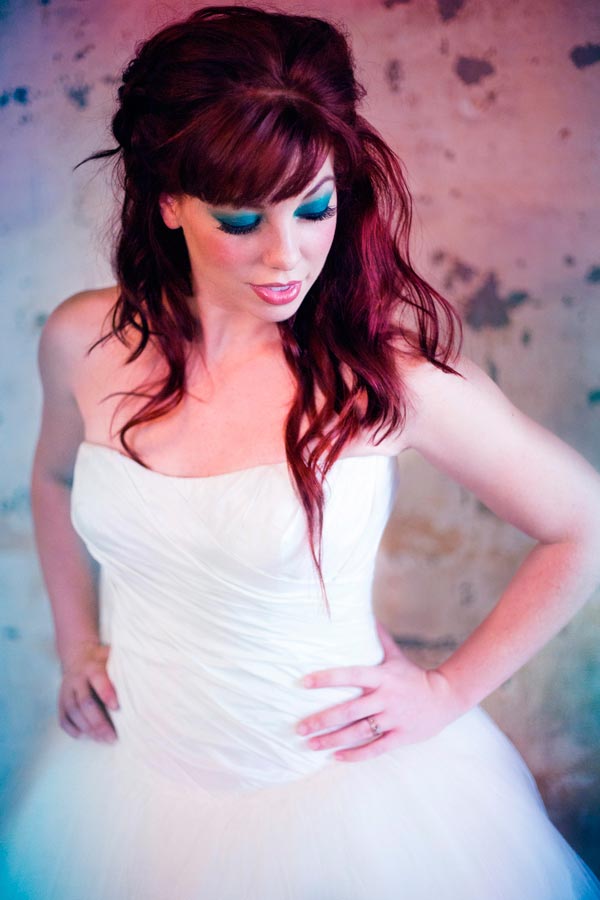 Don't be afraid to curl your pretty in pink hair into gorgeous tendrils and glam up your lips with some vibrant red lipstick!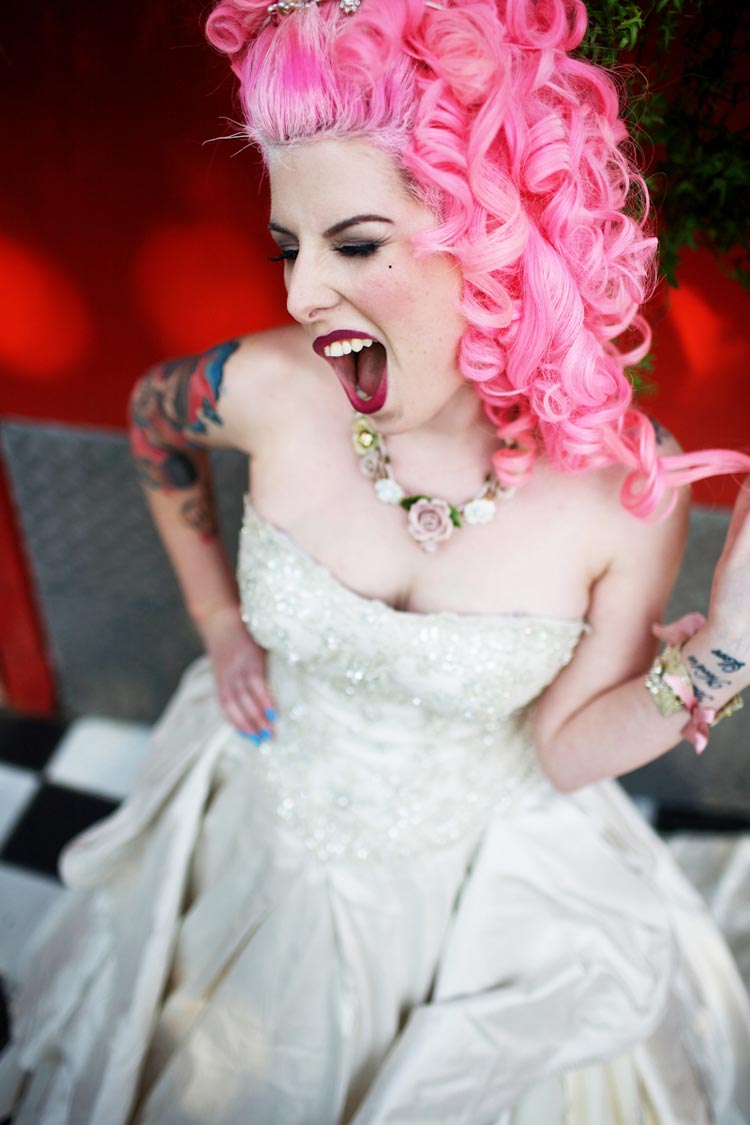 Every Rose Has Its Thorn
Black roses are awesome, but if you don't want to go with the first idea you think of, try a bouquet of purple calla lilies: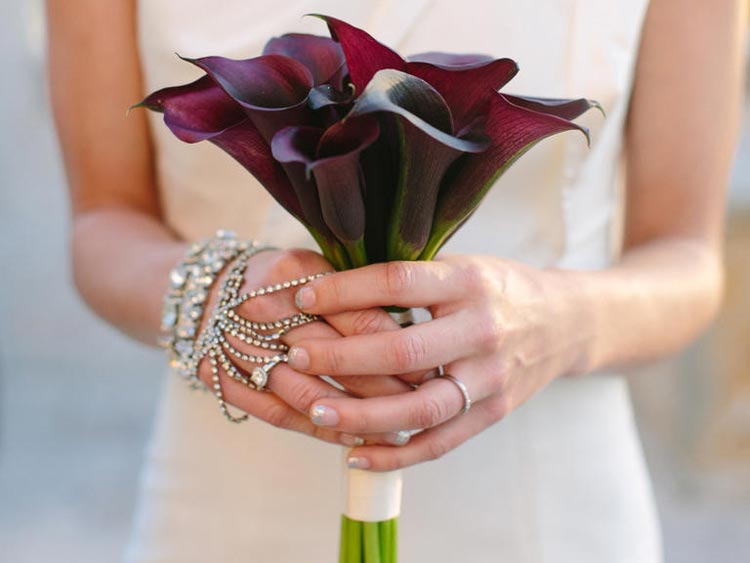 Rock Lobster
When it comes to rocking out your reception food, think about how most rock stars live like kings. While your budget might not be all that much, you can still throw in some bad-a$$ apps and mini-eats on the cheap. Think:
Lobster Tacos
Lobster or Pork Barbecue Sliders
Cheese Burgers & Fries
Mini Skyline Chili Cups
Mac n' Cheese Bites
Taco Bar
Nacho Bar
Think finger foods. The greasier, the more rock n' roll! Right? Is that just me?
The Ballroom Blitz
Get your blitz on and glitz out the ballroom in true rock wedding fashion! From these killer black chandeliers: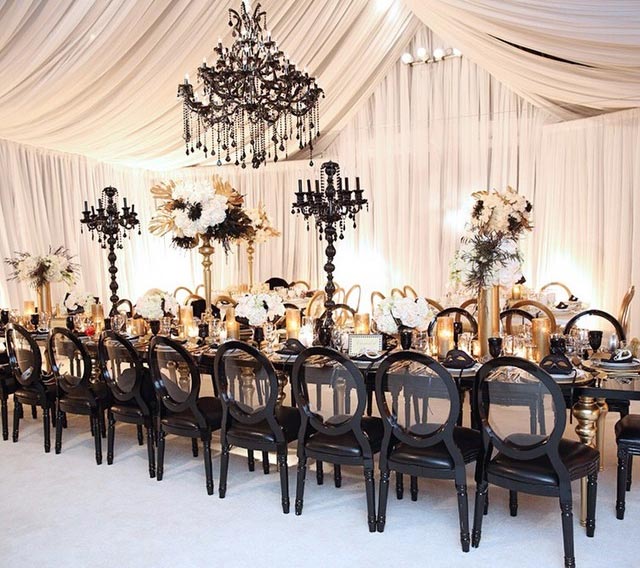 To this splash of red throughout the room: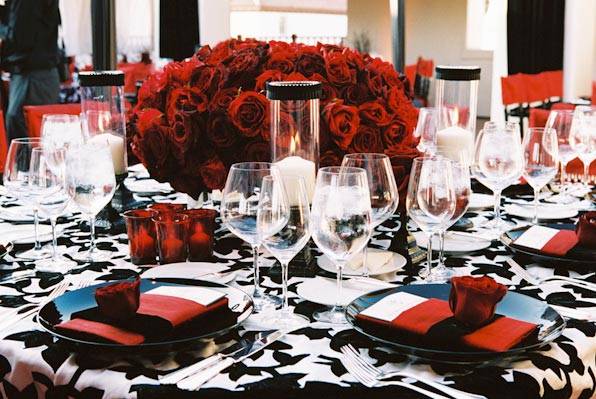 Your reception can still be rock n' roll and super freaking classy! With something as simple as the napkin tied in a black bow laying across the reception menu:
Beat It
Every rock n' roll wedding needs a killer exit. What better way to bow out than with a show of pyrotechnics!