When it comes to weddings, one of the most difficult decisions you can make is choosing your colors. It's even a little more tricky deciding what the best wedding colors for fall will be with the dark hues and weather that has just begin to turn. Luckily for you modern brides, Pantone has posted the top ten colors for fall weddings in 2016. So we decided to let you know how to really use them wedding wisely. From accent colors, to backdrops that make your wedding color pop, all the way down to how to mix and match, we've got your top wedding colors for Fall 2016 covered!
Spicy Mustard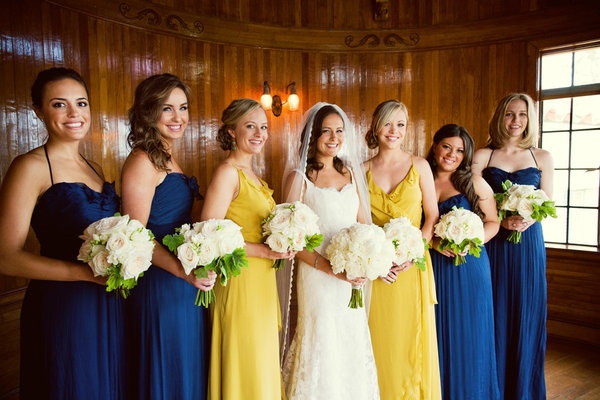 Spicy Mustard is for the adventurous bride. This gorgeous gold tone can stand out in so many ways. Put your bridesmaids in Spicy Mustard gowns and the groomsmen in Sharkskin colored suits (see below) with spicy mustard ties or yellow rose boutonnieres. photo from knotsvilla.com
We think the Ali dress from Shabby Apple (seriously, have you seen the maxi skirts? *swoon*) would suit the color very nicely: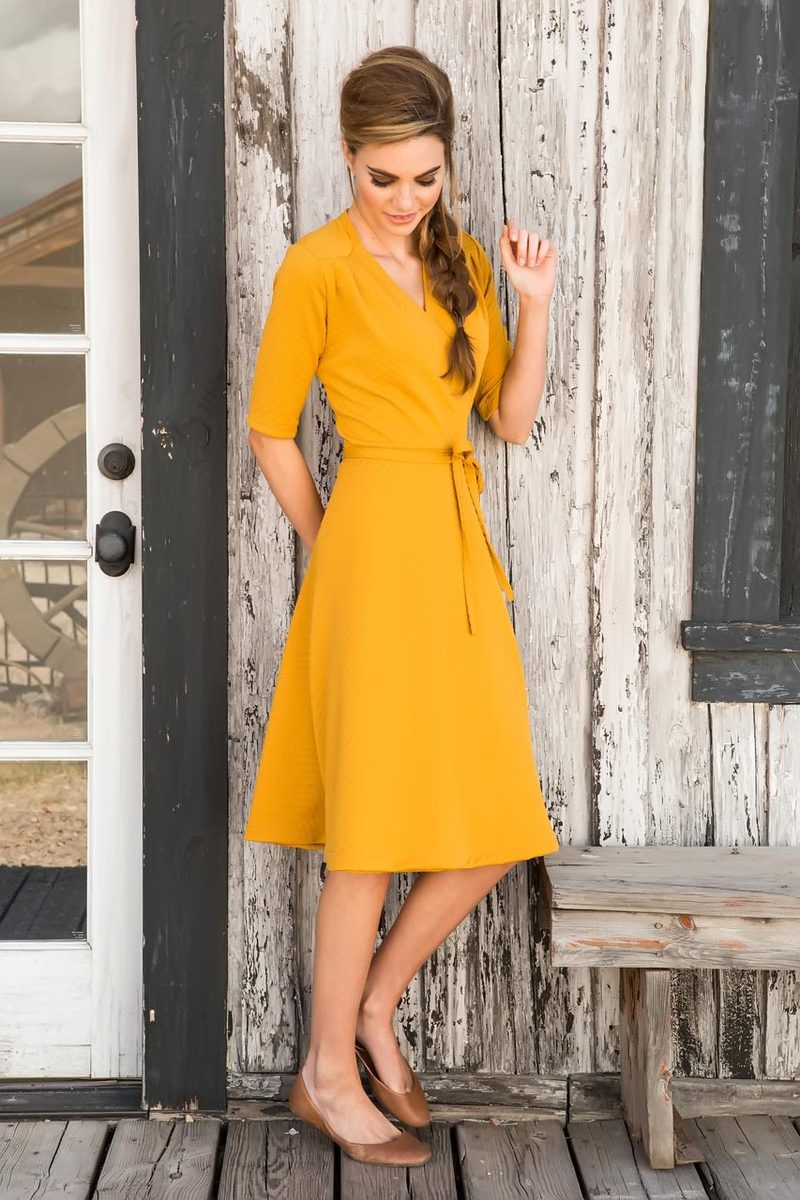 Potter's Clay
A beautiful fall color complemented by metallic gold, Potter's Clay can be used as an accent color on cake, in a bouquet or even as a bridesmaid dress color. Try incorporating leaves in this color to your fall wedding decor. Of course, it's also a gorgeous accent color for a napkin on rose lined tables with gold plates lit by candlelight.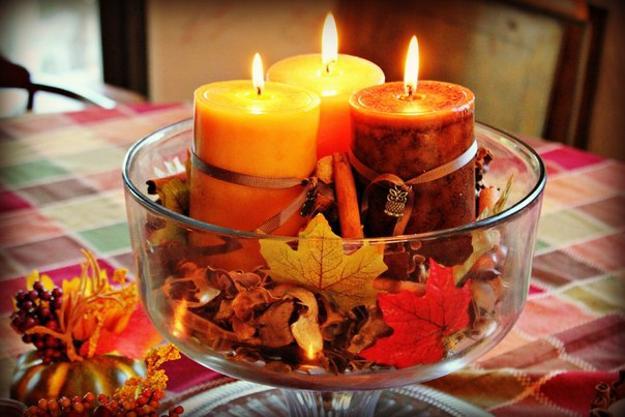 photo from lushome.com
Lush Meadow
Fall weddings don't have to follow suit in leaves and rustic romance, you can use Lush Meadow as accent color for a beachy themed fall wedding too! Think bridesmaid shoes, candles on the reception tables, and even a cake color! Pearl tones give Lush Meadow a real glimmer and shine. So, don't be afraid to use this as your base color and overlay pearls or green pearl colors over top.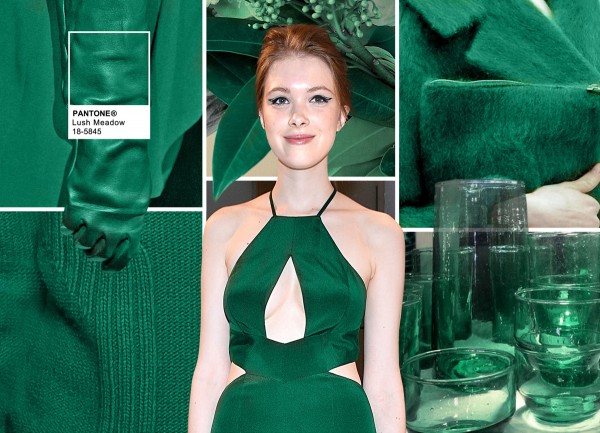 photo courtesy pantone.com
Dusty Cedar
A beautiful pink hue, Dusty Cedar is perfect for the romantic bride who loves everything pink. Paint your nails, pick your bridesmaid dresses, and throw on some dusty rose pearls. Everything can
be this color. From roses, to the cake, even your shoes. This rose sequin table runner is delightful, as are these gorgeous curtains you can use for a DIY backdrop!  This color really does come in just about anything so go wild!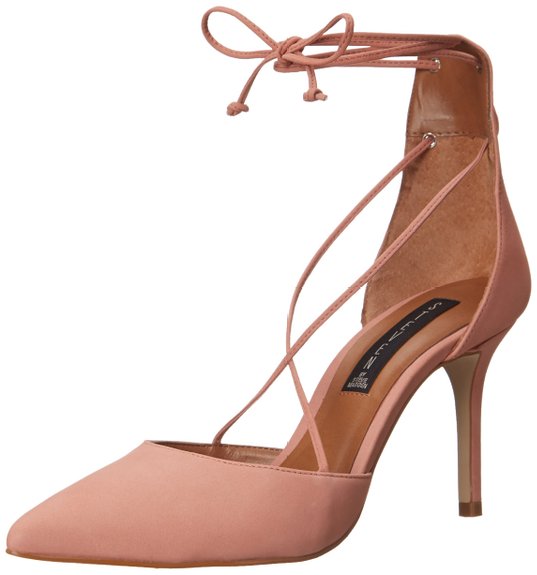 Aurora Red
Think gorgeous fall red roses! Aurora Red is for the bride who just can't go without red. This color pops with crimson hues and really says fall wedding romance. One beautiful color for bridesmaid dresses, mix and match this color with orange mums or yellow sunflowers for fall wedding bouquets that it are absolutely to die for! Aurora Red will be found in many style blooms so don't be afraid to mix and match with berries for a very fall bridal bouquet.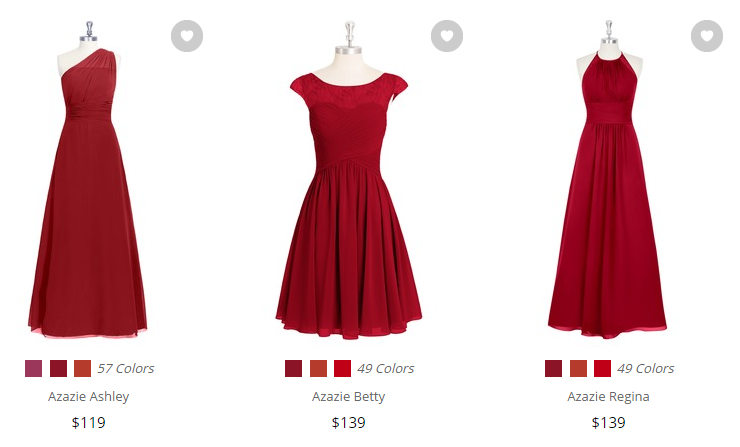 Riverside
This color is all about the groom and his guys! Riverside is absolutely dashing in any tux style, and will make any groom and his men stand out against all white or hints of vintage cream. Think blue satin sashes on bridesmaids or chair ties. Table runners and napkins with silver embossed plates can also be breathtaking in this fall blue color.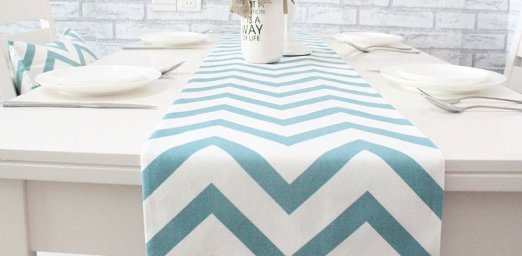 Sharkskin
Another masculine color, Sharkskin can be worn by both sexes. Especially if you choose a single accent color like a Spicy Mustard, Dusty Rose, Airy Blue, Lush Meadow–just about any other color in this palette collection goes perfect with Sharkskin for fall wedding colors. Many brides opt for a dark base color like this one to make the color they truly love really pop. So don't be afraid to use this as a backdrop to your favourite tone. Sharkskin is also great to use for everything and simply make it pop with a single color floral arrangement. Think monochrome or chevron in Sharkskin for a super-trendy wedding.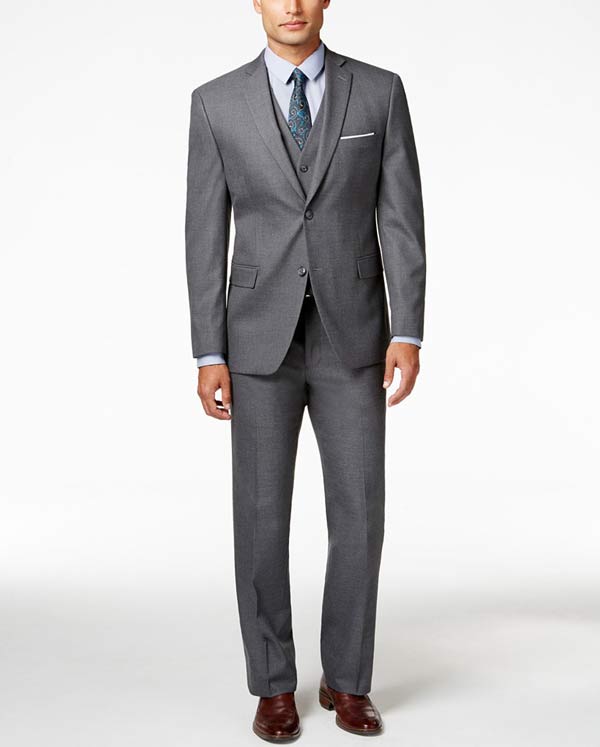 This gorgeous tablecloth in a sharkskin pattern is also an amazing idea!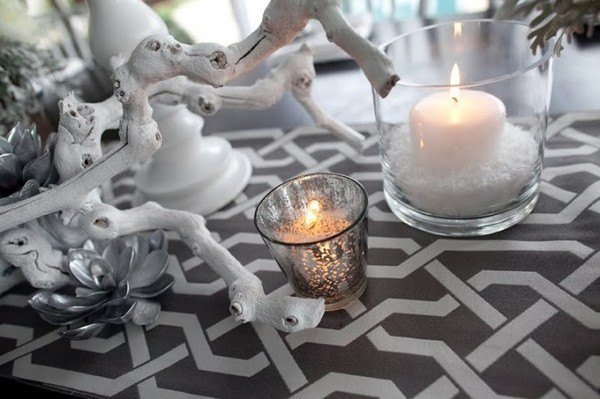 image courtesy societybride.com
Bodacious
Bodacious is a really bold color for fall, so don't be afraid to use it for things like lighting at your reception. If you love all things purple, this is the color to go with this fall. Think bodacious table runners, balloons or an array of printed chinese lanterns. Bodacious also makes for great cupcake or cake pop icing colors. You can even use it as the accent color on your adorable fall wedding invitations.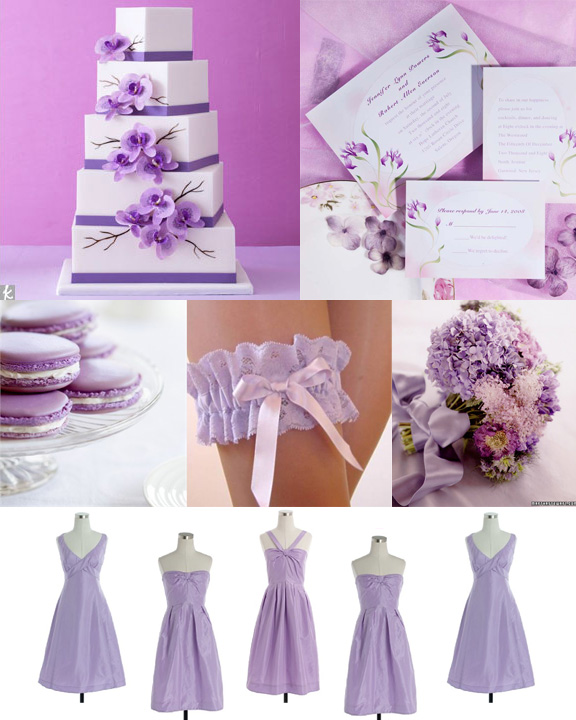 image from theuncommonevent.com
Warm Taupe
Yet another fall backdrop color, Warm Taupe is anything but dull. This gorgeous color spells rustic romance or outdoor farm wedding. Pick reception chairs in warm taupe wood. Use is as a table runner accent on family style dinner receptions. You say 'warm taupe', I say 'champagne'!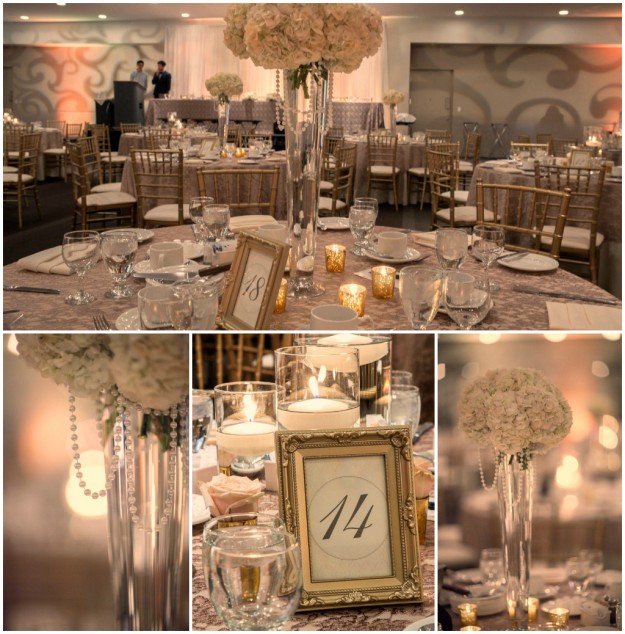 Airy Blue
This fall favourite is a top pick amongst brides who are going with a more formal affair. This soft blue simply pops as a tablecloth with white roses and crystal chandelier accents. Think matching bridal party outfits with both men and women in this beautiful blue. Pair it with a dark blue or pink for something that really pops or consider setting the mood for the night with DIY uplighting!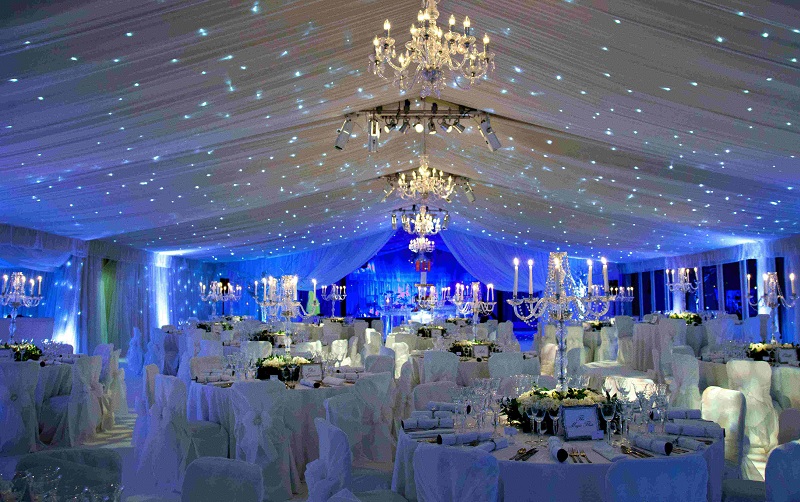 Blend The Colors For One Killer Palette
If you're having a hard time deciding on one or two of your favorite wedding colors for fall 2016 weddings, combine four to six of these amazing hues for a full-on pop of color. Modern brides are finding it harder and harder to choose one or two colors.
The best ways to use the color palette is to mix and match bridesmaid dress colors and styles. Every woman looks good in something unique to their hair and eye color and the right color can make your girls stand out.
Try mixing colors with flowers. Wildflowers and fall blooms often come in all of these beautiful fall colors, so don't be afraid to go wild with your bouquets or reception centerpieces.
Try mix and match dinnerware. Patterns can often be used interchangeably stylishly. Try a chevron Sharkskin print napkin laid over an Airy Blue plate.
For fun floral centerpieces, try a Dusty Cedar polka dot tea cup served on Bodacious striped side plate, and stuff it with white garden roses.