Have you considered brightening up the skies at your wedding with something truly spectacular? How about a gorgeous display of flashy fireworks?
For over 20 years, Firework Store Ltd has been building and producing Firework Displays in the Home Counties of Surrey, Hampshire, and Berkshire, and in the last 10 years Firework Store has also travelled far and wide across the length and breadth of the British Isles, producing bespoke firework displays, many of which have been fully choreographed and themed to specific pieces of music.
Wedding Fireworks
If you are considering having a wedding fireworks display at your reception then, the first thing you must do is to find out is whether the venue allows fireworks, because not all venues will allow them for the following reasons.
1. It might be that the venue feels that it has insufficient grounds to put on a safe display.
2. There could be a nearby farm or equestrian centre and the farmer is concerned about his livestock.
3. The venue may have received complaints from neighbours about noise in the past and therefore noise nuisance considerations are high on their agenda.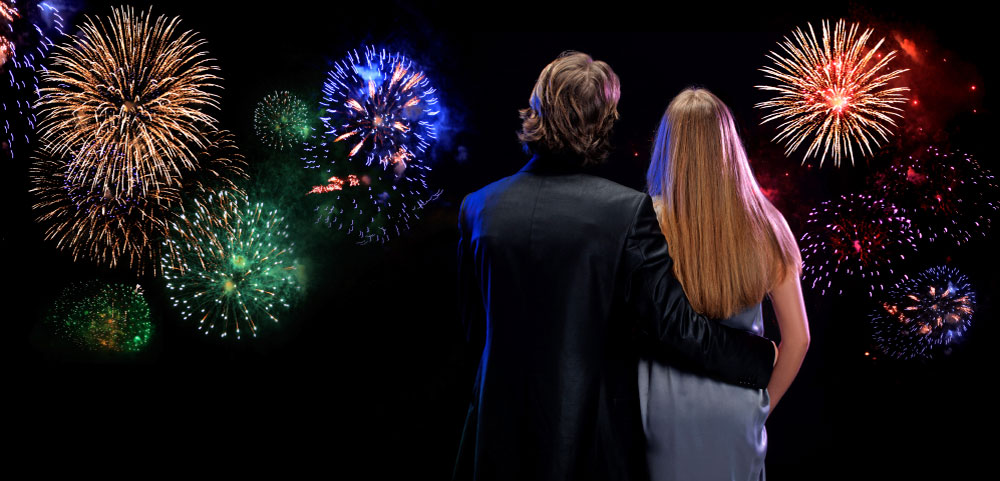 Let us Help
Whatever the reason, we have probably heard their concerns before. So, if you have asked the venue and they have refused permission, then please do let us know because we could talk to them on your behalf, and suggest a quiet display of pyrotechnics, Jets, Gerbs, and Lance Work, all of which will help to keep the noise to a minimum. We can easily minimise the nuisance factor by diligent use of quite fireworks, known as low report fireworks, of which there is a large selection available to choose from these days. We can also arrange slightly more modest displays, should the space available for a display at the venue be limited. Another important consideration for a wedding firework display is the budget, so here is a summary of the different levels of service that we can provide.
Contact Firework Store to ask more about having a gorgeous display at your wedding!