Breathtaking wedding photos are what every bride dreams of on their wedding day. Sometimes the weather just doesn't play nice. Below are some great ways to make the most of the weather with stunning rainy wedding photos!
The Location
If your wedding will be held outside and you know there's a chance of rain – be prepared! Make sure your preferred venue has an indoor location as a backup plan or, at least, a tent rental under which to stash the food.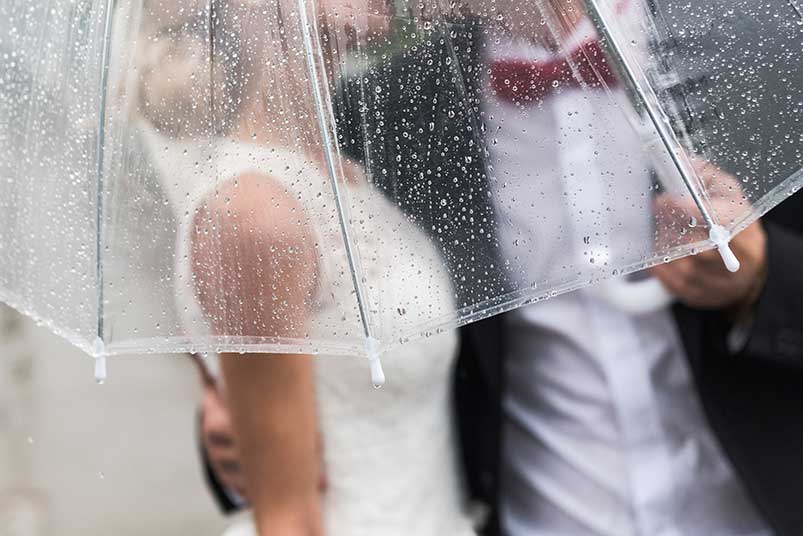 The Props
Break out the cool props. Grab an umbrella. Get fun with some super-cute wellies. Add a kiss of color with a simple bouquet of one style flower all bunched together. If it's raining, head inside for some shots of you two playfully having a pillow fight. Have some ideas ahead of time for lovely indoor locations with large windows. It may seem too dark for pictures, but the brightness from windows will create magic light that rivals the Golden Hour.
The Lighting
Lighting is everything when it comes to your wedding day photos–even in the rain. Photos with a lot of green grass or woodland around you tend to make you pop with light even when the sky is gray. Talk to your photographer about doing some nighttime photos, as well. These can be lit with a street lamp in the distance for a golden glow. Maybe some garden string lights for a romantic setting. Or a bright pop of white light right behind the couple as they go into their perfect pose!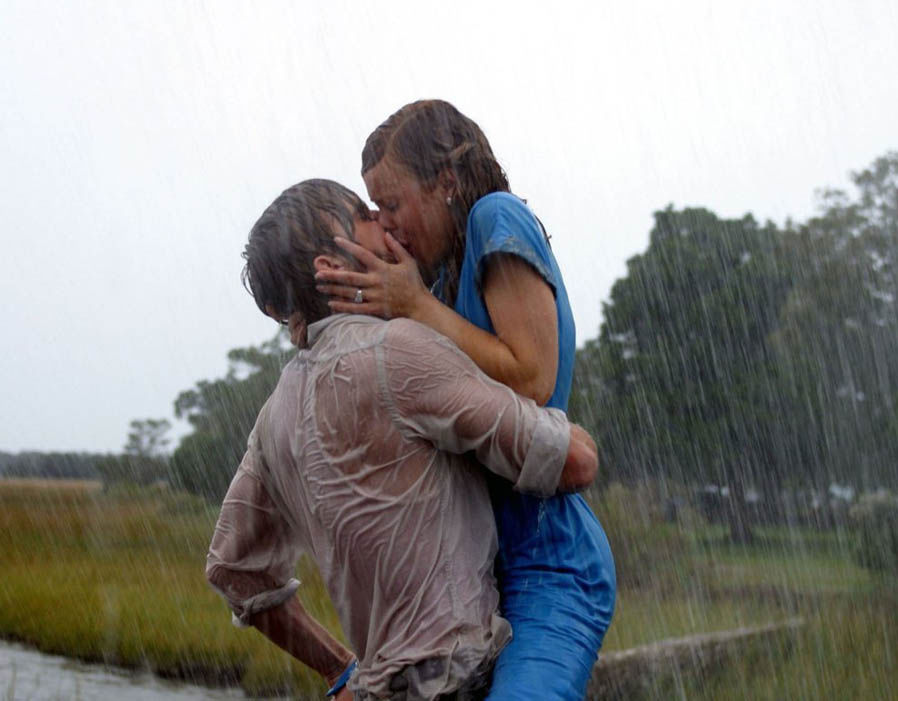 The Pose
When it comes to making the most of your wedding photos, even rainy wedding photos, it's all about looking super-spontaneous and fun. Pull up your dress, lean into your new husband for a kiss, and kick the rain water out behind you in your bare feet. Have your husband twirl you around for a 'dancing in the rain' style shot. Get your photographer to shoot you two running off into the rain together, or simply nail the 'V-Jay Day Sailor Kiss' with rain falling all around you. Of course, these shots will look super-sweet without the rain too!