Planning a wedding can be daunting when you know your budget is significantly lower than the average wedding cost in the United States, which TheKnot now reports is over $32,000. If you're reading the usual books and following the traditional timelines, you'll notice that the expected spend on various elements of a wedding means your budget will run out WELL before the big day!
A traditional wedding isn't mandatory. Wedding traditions ultimately stem from trends – someone popular did it first, then someone copied it and then a bunch of other people copied it. Now, we think it's a tradition – but that doesn't mean you have to follow it.
If you really want to stay in budget and step outside of the Wedding Industrial Complex (that wants you to tick off boxes on a spreadsheet and spend a lot of money in the process!), consider a smaller wedding – or even an elopement!
Destinations for a Perfect Elopement on a Budget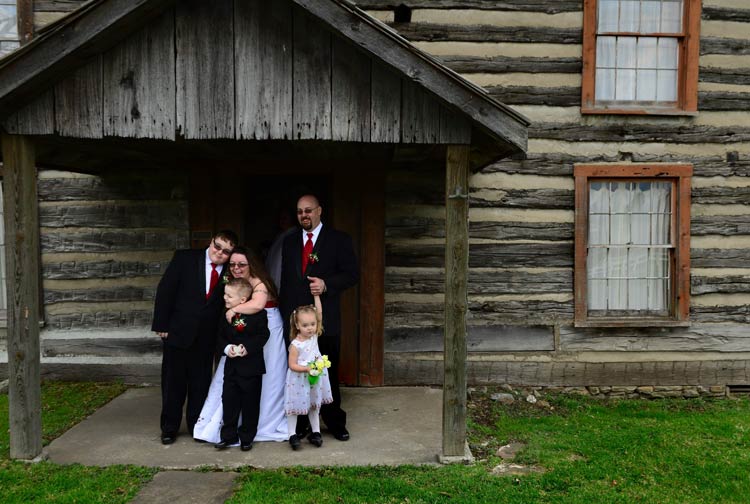 In West Virginia, one can obtain a license the same day as the wedding, which makes it pretty convenient to travel here if you're pressed for time.  This sweet bed and breakfast has only three guest rooms and is a beautiful example of an earlier time, nestled in one of the most beautiful states on the East Coast.
A marriage license can be obtained at any state courthouse (on the same day if you go Monday-Friday!) and then you're able to get married right away. Your wedding will be officiated by a Methodist minister and take place in the original two-story Lee Shinn log house, which was built sometime before 1778, in front of one of the massive fireplaces.
The Elopement Package is just $795 (includes 6% state tax) and includes the following:
Red rose bouquet for the bride and boutonniere for the groom
Sparkling cider toast for four people (couple getting married, plus two guests)
Video of the event on DVD
CD of all still photos, photography available on request
Room for the wedding night
Breakfast the morning after
2-tier wedding cake, made from old family recipe by the innkeeper
---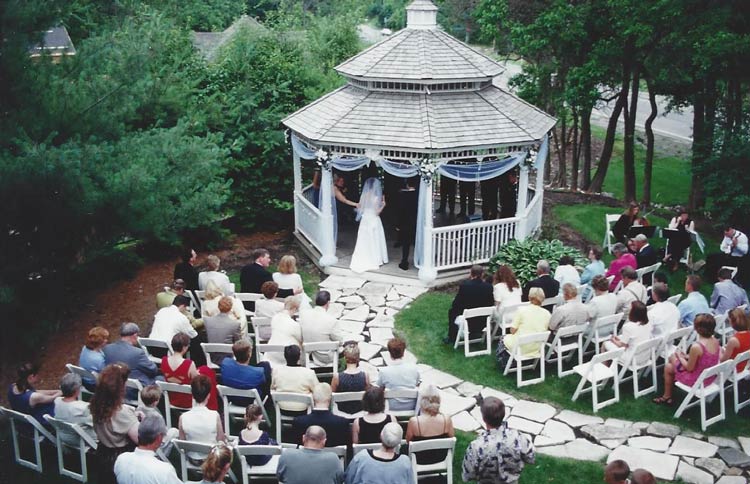 Inn at Aberdeen – Valparaiso, Indiana
866.761.3753
How about a tropical-style beach wedding at Midwest prices and within a day's drive of half the U.S. population? The Indiana Dunes area has 15 miles of gorgeous beach-front property you might never otherwise know about, and it's significantly more affordable than heading to the Caribbean. Get a permit to marry on the beaches of the Indiana Dunes for $65 or less, and arrange for an officiant for around $200.
To enjoy a traditional wedding or destination wedding for a fraction of the usual cost, talk to Brook at Indiana Dunes Tourism for free one-on-one help planning an inexpensive wedding in the area. She specializes in working with couples to find the perfect venue, accommodations and even wedding services like flowers, cakes, officiants, etc.
The Inn at Aberdeen is a bed and breakfast local to the Indiana Dunes area that specializes in small wedding packages. Couples can get married with up to eight guests at the inn for just $550, which includes the:
Officiant
Flowers
Cake
Photography
Gift certificate for celebratory meal at nearby restaurant
One night stay in luxury room
A wedding for 30 people with a meal served on site add just another $160 to rent the dining room, plus $8.95 to $24.95 per entrée. Even on the high end of entrée cost, the total cost for a wedding with 30 guests would run about $1300 – still a very affordable wedding!
---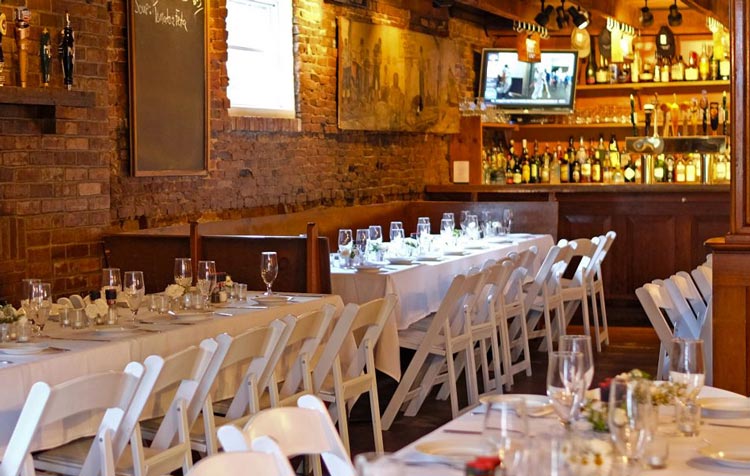 This quaint retreat incorporates the natural beauty of historic downtown Edgartown without the hassles that come with a large wedding. Starting at $2,000, the package includes:
Choice of ceremony location
Officiant
Bridal bouquet and boutonniere
Two-hour photography package
Three-course dinner for two at the Vineyard's popular Henry's or Lighthouse Grill
Overnight accommodations.
The package can be tailored to accommodate groups up to eight. A 54-room historic inn, Kelley House is known for its hospitality, built on over 250 years of tradition. Kelley House offers prime access to shops and restaurants and the town's harbor and lighthouse. The Vineyard landmark is home to Wave Bar, the popular pool lounge that serves creative cocktails and small plates, as well as the historic Newes from America Pub – the perfect place to toast a pint of craft beer over classic pub-style fare. Custom, vintage bikes are also available to guests to explore the island's trails and streets.
---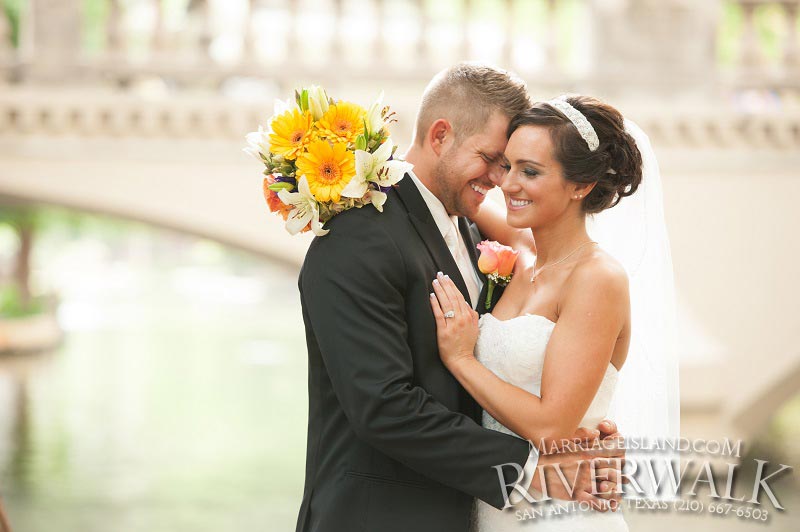 You've probably seen San Antonio in the news a lot lately as it has been named a top travel destination by many travel publications recently. Not only is it a beautiful city filled with great historical sites, culinary experiences and friendly people, you can have an amazingly affordable wedding here!
If you're looking for an adventurous wedding ceremony, Alamo Helicopter Tours and Marriage Island have created some amazing wedding options for an elopement you will not soon forget!  San Antonio Helicopter Wedding Packages are limited to the couple, pilot, and officiating minister only. If a small wedding party is present a reception can be held at Stinson Field (home of Alamo Helicopters) or a nearby venue or restaurant.
One of the most affordable wedding packages is just $537.78 and includes your choice of a religious or civil wedding ceremony and 16-18 minutes of helicopter flight time up the San Antonio River covering 27-30 miles over the Alamo, Riverwalk downtown. Then heading further north, you will fly by the San Antonio Zoo and Quarry Market. Be sure to look for the old cement stack. On the return portion of the flight you'll see the San Antonio Botanical Gardens, the Tower of the Americas, and Mission Road. Keep the memories by adding a GoPro HD Multi Camera Inflight Video for just $275.00.
In addition to the helicopter wedding options, Marriage Island has the most comprehensive (and affordable) list of wedding packages I've ever seen!
---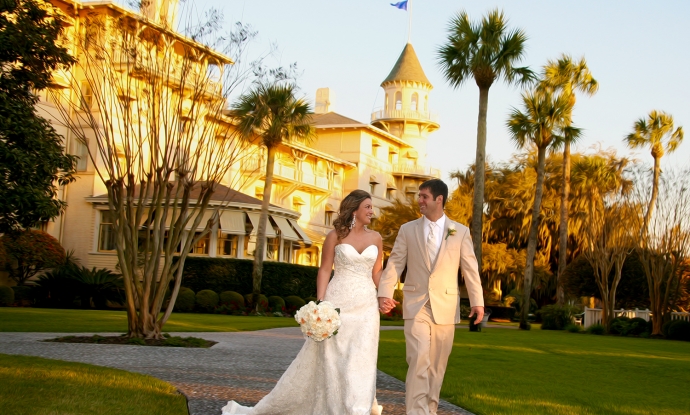 Jekyll Island Club Hotel – Jekyll Island, GA
912.635.5129
The Jekyll Island Club Hotel has been a cherished setting for generations of happy couples wanting to include a sense of history in their unforgettable celebrations. Their all-inclusive elopement wedding packages accommodate 2 to 14 guests and have been especially created for couples (and a few others if they desire) who are looking for a lovely, small wedding focused on privacy and getaway romance. The beautiful Jekyll Island beaches are the perfect setting for your ceremony, and the hotel grounds offer several stunning spots ideal for an intimate elopement as well.
Elopement packages are $3,750 on Fridays and Saturdays, and just $3,250 for events held Monday through Thursday. Each truly comprehensive package includes:
Beautiful outdoor location, with indoor backup for inclement weather
Wedding ceremony director
Local minister or judge to perform the ceremony
Bridal bouquet and groom's boutonniere
One hour of photography
5×7 Deluxe Leather Album with 10 pages / 20 photographs
Post-ceremony dinner for two
Two-tier wedding cake in your choice of flavors
Bottle of Signature wine or champagne
Two nights of accommodations in deluxe room with Jacuzzi tub
Turndown service with champagne and strawberries on wedding night
Breakfast buffet for two each morning in the Grand Dining Room
Additional guests (up to 12) can join dinner for $61 per person. Videographer and Ceremony Musicians are available for additional charges. Every package includes all service charges and taxes.
---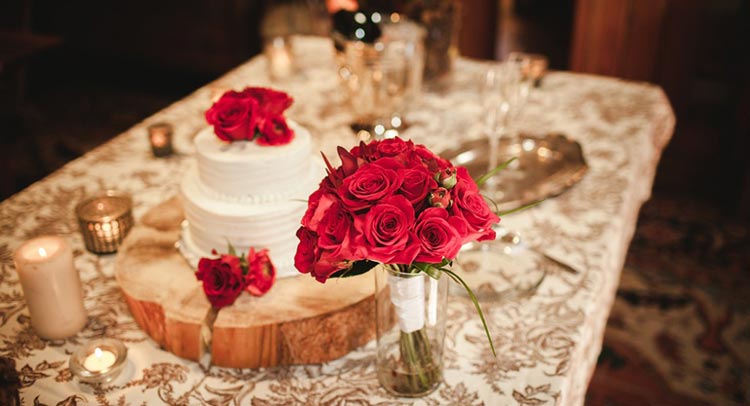 Highland Haven Creekside Inn – Evergreen, CO
303.674.3477
A true haven found just 30 minutes west of Denver, the Highland Haven Creekside Inn offers an impressive and affordable Elopement Package for budget conscious couples that don't want to eliminate romance or luxury. Starting at just $850, a wedding or elopement at Highland Haven includes the following:
A Creekside or Treeside ceremony
Rental fee of one hour
Wedding coordinator
Seasonal bride's bouquet and groom's boutonniere
Bottle of sparkling wine and two Highland Haven champagne flutes
Wedding night accommodations in the Dream-Come-True Treehouse
Breakfast in bed the following morning
The Inn's romance is unparalleled and the property has been winning awards for years, and they wanted to be sure guests could have a fairytale come true without the stress that typically comes with planning a wedding. By creating elopement and wedding packages that are simple to understand and easy on the wallet they have done just that.
---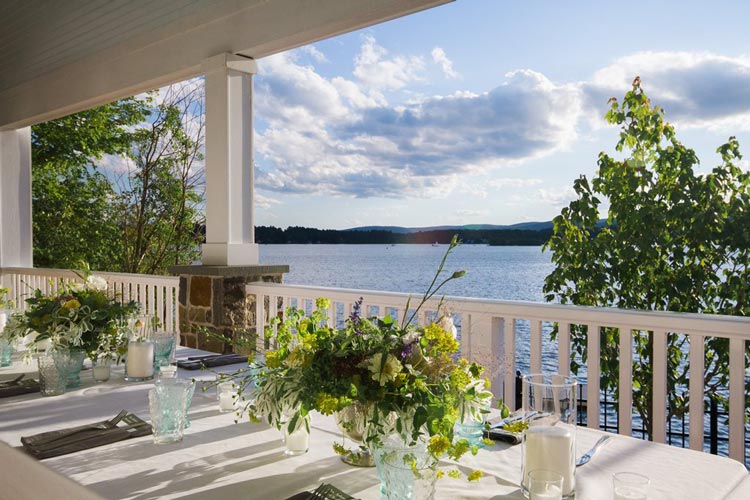 This adorable, brand new venue in the Berkshires called was recommended by a bride-to-be who is getting married here in 2017!  This lakeside venue sleeps up to 32 people and includes a lodge, 3 guest cottages, a dock, and a boathouse – think beautiful views, fireplaces, high ceilings, flat screen TVs and iPads pre-loaded with all the information guests need about the surrounded area.
"The venue is $12,400 to rent out from Friday-Sunday – when you compare that to the cost of 30 people's accommodations for two nights, plus the fact that you can have everything (from the rehearsal dinner to a goodbye brunch) in one place, this is a great deal.  It's especially wonderful considering how insanely expensive everything else is in the Berkshires."
Stay tuned for more perfect elopement destination ideas in future posts!