Weddings can be super stressful, and not because of you and your partner–because of all the other people in the mix. Everyone is just so excited for you to tie the knot that they turn into wedding monsters. Why not find the fun in your relationship and just run off together?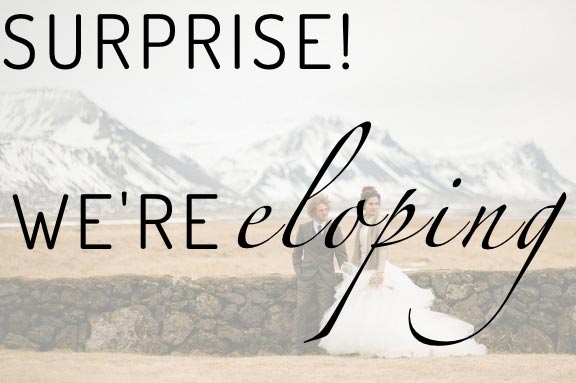 Dip Your Wedding Toes in History

Photo credit
If you're looking for a little romantic privacy, Virginia is for lovers–especially Warm Springs, Virginia. Stay at the gorgeous Warm Springs Inn with a wrap around porch with rocking chairs and beautiful suites just across from the historic Jefferson Pools.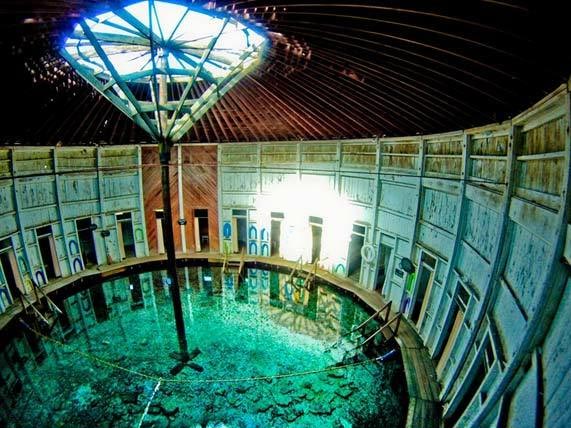 Go for a private dip just before you say "I do." With Homestead right down the road, there is prime golfing, a water park, old-timey streets filled with sweet shopping–and you can unwind with a pint at the Simon Keton Pub located in The Inn at Gristmill Square.
The Wild West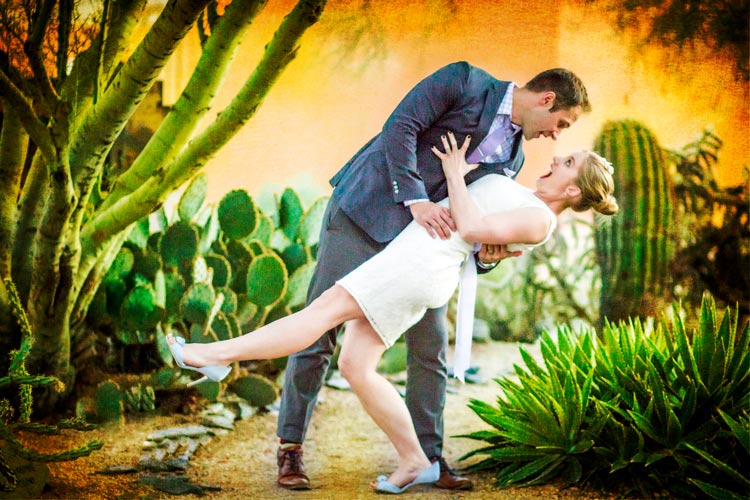 Let The Mission Chapel in The Wild West of Cave Creek, Arizona take care of all your wedding details. A historic wild west wedding in Cave Creek, Arizona is not only super-budget friendly; there are loads of things to do while you are there! From hiking Cave Creek Regional Park, horseback riding tours, shopping at the infamous Antique Emporium or The Town Dump, you can even see the wild west sights from a balloon ride experience. That's right. The Mission Chapel offers one unique Sonoran wedding package that includes a ceremony at sunset that concludes with you taking off on a hot air balloon ride. Sip champagne as newlyweds while you cross the desert. There is no better way to elope in Arizona. At $650 you can turn your wild west wedding into a full-on honeymoon.
Get Hitched Swiss Family Robinson Style

Drive 30 minutes outside of Seattle and you've landed at Treehouse Point in Issaquah, Washington. This killer B&B in the trees has some exquisite views for any couple who enjoys a little nature. Did I mention yoga classes? There are also spas, Cougar Mountain Zoo, Tiger Mountain and the Issaquah Alps for loads of recreation and wedding adventures. Treehouse Point elopement packages include two nights of accommodation, breakfast, and a licensed officiant. They can also provide flowers and a photographer if needed.
Elope Across The Pond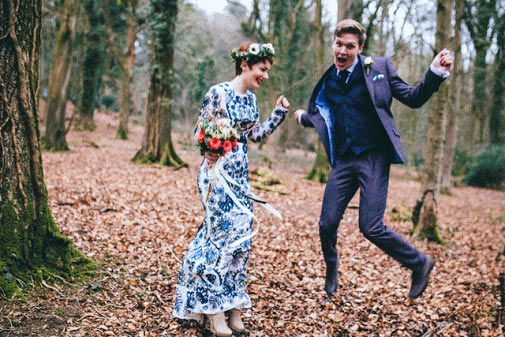 For the uber-quirky couple, this place is just 'oh so special' and romantic. Elope to The Forest of Dean in Gloucestershire, England. Stay in a Forest of Dean Holiday Cabin. Spend a day in the 14-acre ancient woodland of Puzzlewood. You can even Go Ape and trek through the trees on a tactical course ending in some of the most picturesque zip lines in the world! This is the kind of elopement that only requires you and your partner for the adventure of a lifetime. Plus, you can fly into London, see the sights and treat yourself to high tea or a pint with the locals.