Oh. My. Gosh. I always knew I would spend my budget on a dress. And my dress will probably be the most expensive piece of clothing I'll ever own. BUT IT'S SO WORTH IT!! Because I have seriously always envisioned my huge sparkly wedding dress. I've been a fan of LoveMyDress since 2012, ever since I saw this delicious confection in their post about the Temperley Wedding Dresses 'Ophelia' Collection: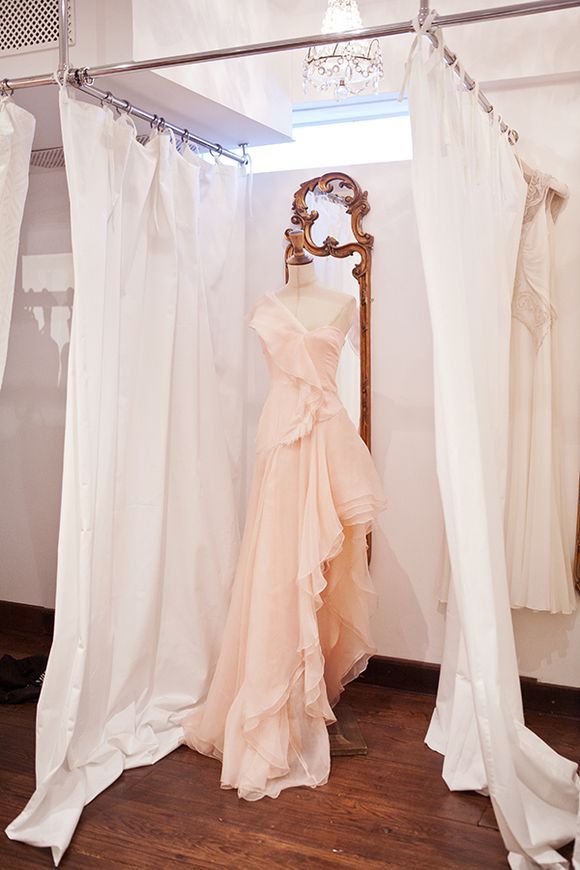 However, not everyone wants to have an elaborate or dramatic or sparkling wedding dress. Not everyone can afford a huge sparkly wedding dress. Not everyone cares about spending on the wedding dress. And believe me, the more planning I do, the more I want to get married and skip the wedding (which I NEVER thought I would ever say, I've always dreamed of having a wedding!). But the dress means so. much. to me, and I'm so willing to drop the rest of my budget to nearly zilch to make it happen. I mean, LOOK at this:
I'm dying for it! You can see the rest of the photos from that wedding on LoveMyDress.com. But, for those of you looking for a pretty dress to still feel special in, here are a few suggestions for stores to check that won't make you cry over the price tag…
Ghost – They have very nice dresses, but they do this other really cool thing… You can pick a colour, pick a dress and have it dyed in the colour you want, should you not be able to find your colour anywhere else. Also very handy for bridesmaids!
Phase Eight –  This isn't a store I personally know or ever been inside, unlike the first two,  came across it while researching wedding things. Prices from low 100's to over 500. I think they're really elegant!
Asos – Online store with a multitude of brands, styles and price ranges. Including pretty wedding dresses of all forms!
Another online option is DressWe, which has a lot of affordable dress styles.
Monsoon – Now, apparently, they don't ship to the U.S…… Which I find strange because they seem to ship to pretty much everywhere else in the entire universe!! I'm sharing it anyway, just in case I'm overlooking something or you know of a way to still order something regardless or Monsoon have opened in the US by now…. Like I said, I really hope I'm overlooking something as this is an amazing store with a LOT of wonderful things!
Hope you guys found some inspiration and ideas here! Other places to check would be Coast or Reiss (one of Kate Middleton's favourite stores!)  What dresses have you found that are gorgeous and affordable?