by Brittany McComas
Hunting for some fun and funky groom's accessories with personality? Are you looking for a way to jazz up a simple tux or take things up a wedding notch in men's style? Wanna know what men really want when it comes to accessories? Check out our fabulous guide to all things men's wedding fashion accessories. Header image from vintagedancer.com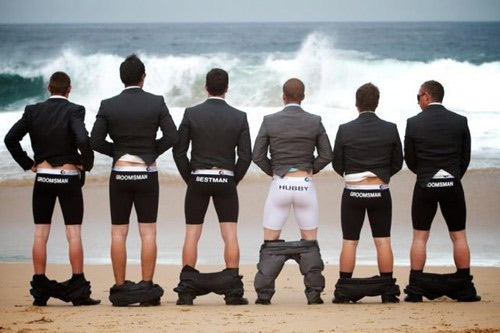 Mo's Bows

One of my favourite 'it' accessories for men is brought to you by the most adorable, handsome fashion designer for men's accessories, Mo of Mo's Bows! This entrepreneur might be small in size, but lacks nothing in talent. He killed it on Shark Tank only to land a capital startup of $150,000 at 11 years old. As the groom, you can kill it with neck accessories when your walk down the aisle:
Don't fancy the bow? Add a pop of wedding colour with one of Mo's fashion forward Pocket Squares:
 Photo credit Mo's Bows
Winter Weather Fashion Forward Finds
For the groom that needs to keep warm during his winter wedding, but do it in style don't discount the fur foulard. Yep, just a fancy word for scarf–but whatever. It's damn hot: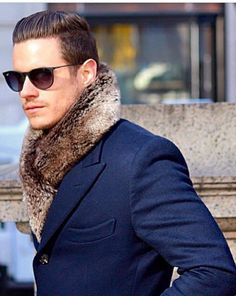 Step Out In Style
One of the most simple, funky ways to accessorize like a pro when it comes to being a sexy groom is to heat things up with your shoes. Splash out with a hint of color in a pair of Burberry Lace Up Dress Shoes with Toe Caps in Color: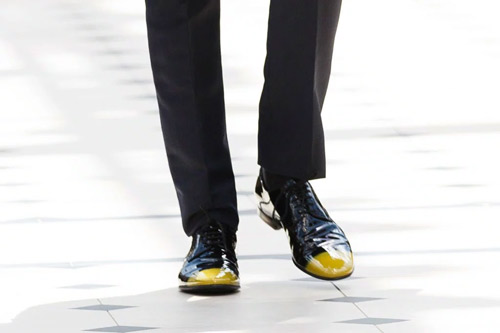 Add a little wild definition to your monochrome Oxford style dress shoe with a designer like Jiniwu: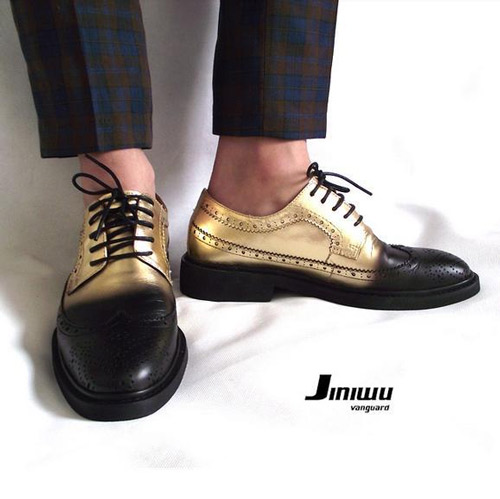 Be Simple & Funky
Take a cue from the hotties of Downton Abbey be simple, but add some jewels for a funky effect. A simple white tie says a lot. Header image photo credit
The white tie and tails says 'classy, formal affair' with a simplistic approach. This is definitely for the guy who isn't into all that fashion nonsense, but needs to turn it up a notch for his dashing bride. Instead of flowers, pin on a brooch style boutonniere: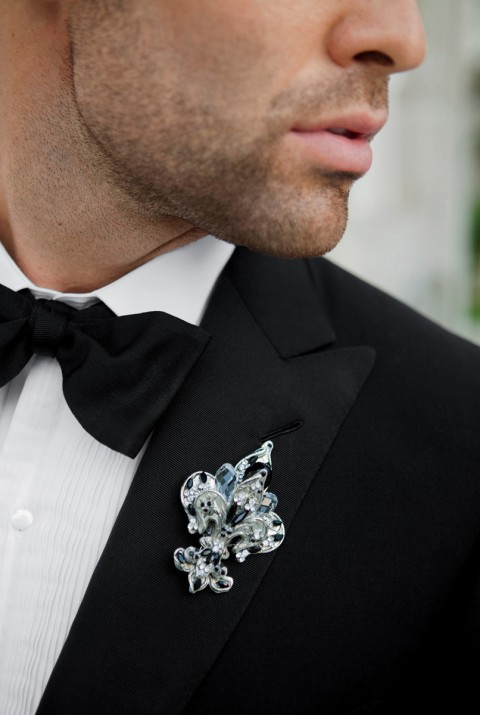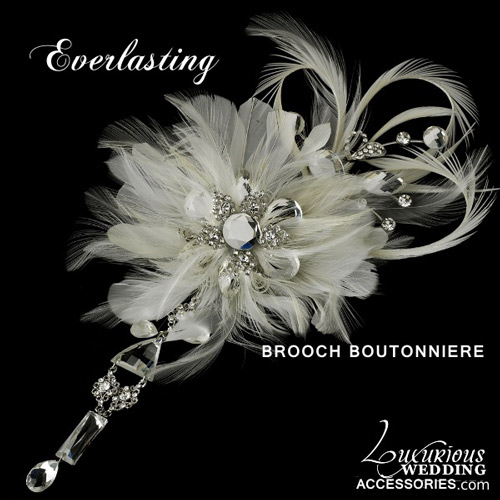 Be The Bad Boy
Are you the kind of groom that's gonna run against the grain and embrace your bad boy style? Well then, forget the accessories and just roll down the aisle like Ryan Gosling did to Cannes Film Festival–smirk and all.