The average wedding dress in 2015 cost over $1200 – not including the shoes, veil and other accoutrements! How can you find a wedding dress on a budget with that being the average?
When it comes to picking out your wedding dress, where do you start? How do you find the dress that fits into your budget, let alone your wedding theme or style? We've got some sweet ways to help you find the perfectly priced wedding dress so you can hit the wedding aisle just like you've always dreamed of in fabulous fashion! 
Set a Budget and Stick to It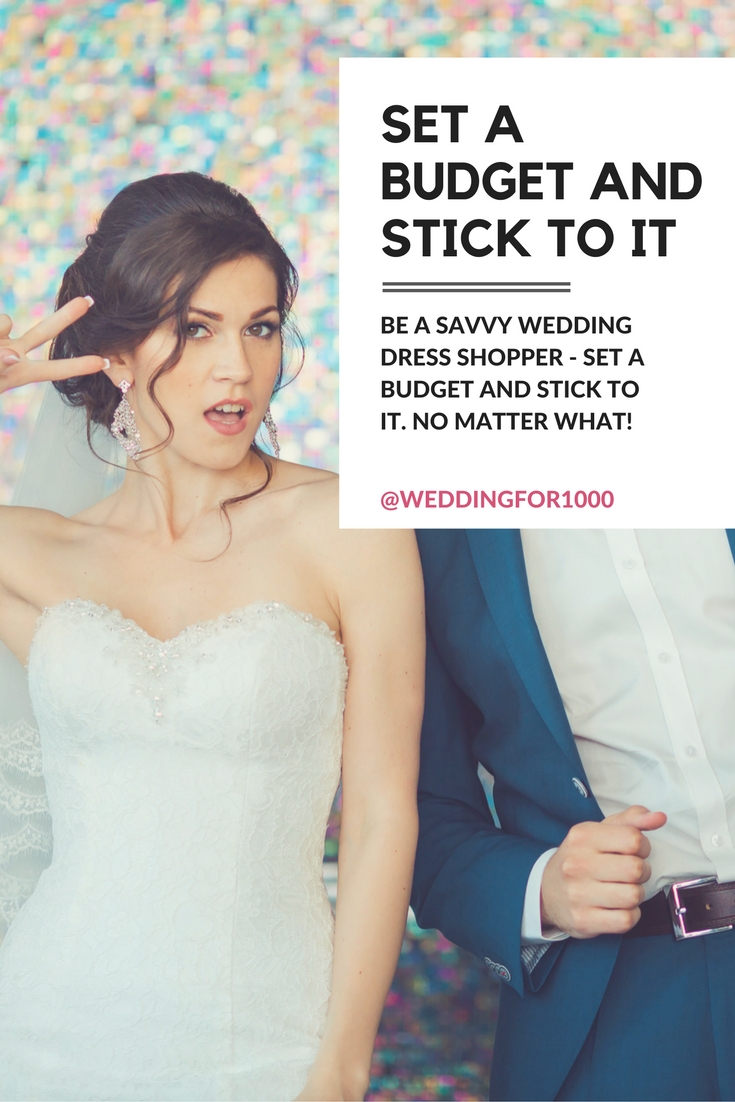 The first thing you should do before you even begin wedding dress shopping and catalog hunting is set the exact amount you are able to spend.

Don't let shop clerks bully you into buying a dress that's over your budget. Tell them upfront that you have a budget and you will not go over it.


Some independent retailers and designers may be willing to negotiate with you if you play your cards right and tell them that you can't spend more because you are on a strict budget.
Pick The Perfect Style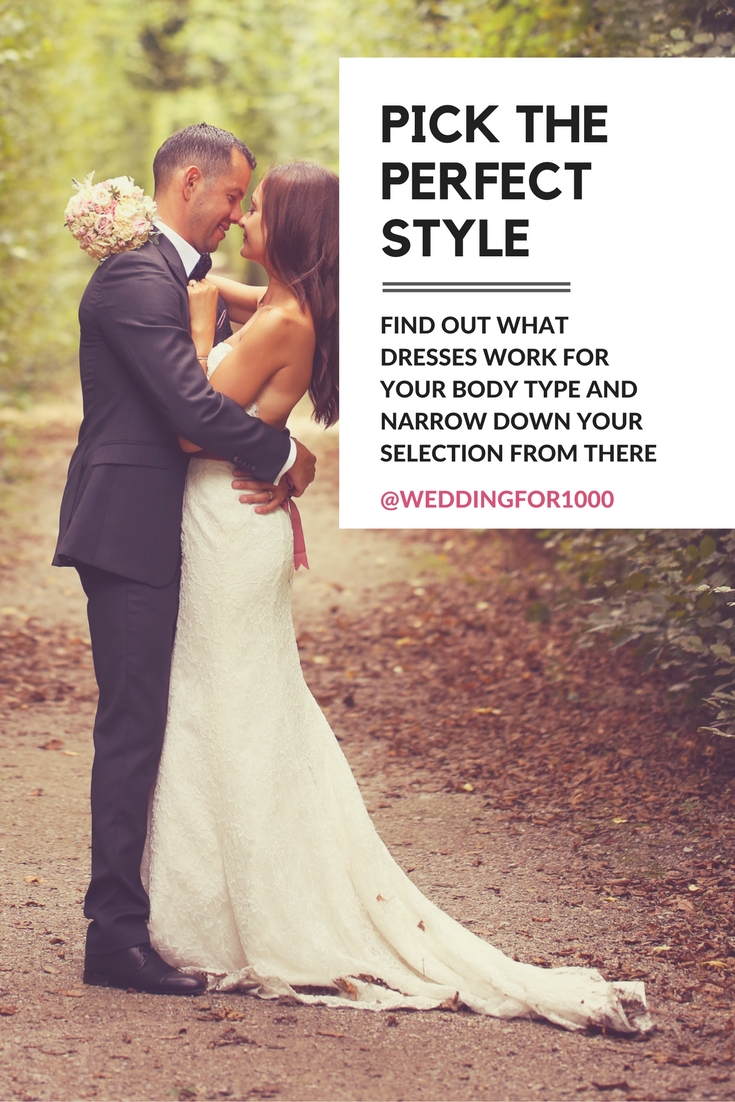 Simply put, you need to know what style dress you want before you even start looking and what dress will look good on your body type. You are looking for the right dress to rock the aisle, right? Here is a great guide to wedding dress styles:

The Mermaid Gown: Brides who want to show off their waistline and any bride with a pear shaped body will look amazing in this cut.
A-Line Wedding Dress: The apple shaped bride will shine in this cut dress. For bustier brides, go for a sweetheart neckline or a dress that is darker on top to minimize your silhouette.
The Strapless Wedding Dress: Anyone who isn't so endowed should look for a strapless wedding gown with ruching over the bust line to create the illusion of fullness.
The Full-On Formal Ball Gown: When a formal affair beckons you, this gown is so very appropriate. This gown also looks great on tall brides that want to create an hourglass shape.
Knee Length and Tea Length Wedding Dresses: This cut looks sweet on petite brides. Especially those who carry a rectangle or inverted body type. A full skirt will add curves on the bottom to create a slimming effect up top.
Shopping for The Savvy Bride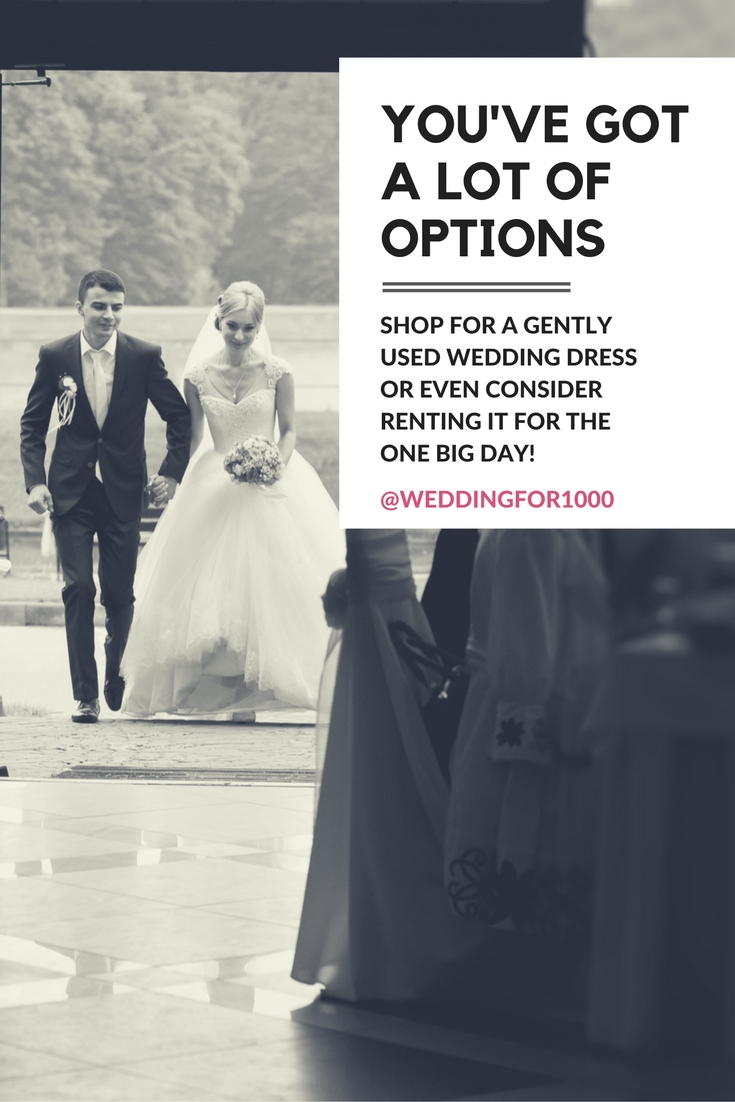 Always think outside the box:

Bridal and wedding expos are great places to gather information. You may be able to score the dress you want for cheap right from the retailer/designer.
Go last season and you will save a ton. Designers are constantly putting out new dresses, which means the old dresses get sold at a discount to make room for new stock.
Don't be afraid to rent your wedding dress. Lots of sites like Rent The Runway offer designer dresses for less. Maybe the perfectly priced wedding dress for you is something borrowed!  Check out Borrowing Magnolia for another amazing wedding dress rental option!
Check out coupon and voucher code websites for stores that offer additional savings. Sites like Groupon, Shopular, and Voucher Codes often help you get more money off!
Go second hand for even more savings. Check out sites like NearlyNewlyWed, Tradesy and Ruffled for gently worn/used wedding dresses.