When it comes to providing some fun ideas to entertain wedding guests, you've got some sweet options. You can go with a classic DJ entertainment setup, but you can also book a live band and throw in some modern twists to keep guests on their toes for one memorable wedding affair!
Show Off Your Love Story
A lot of modern couples are getting together with the videographer before the wedding and filming mini-movies and teasers to show their guests at the reception. A brief story of their love and how they met, something to show everyone what brought them together. Don't forget the popcorn!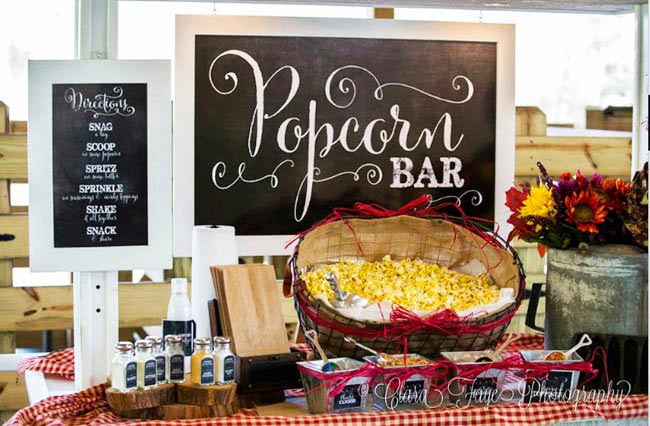 Book A Band
A band can add a special live element to your wedding reception. Don't think cheesy wedding band. Think sophisticated, high energy entertainment that will have your guests on cloud nine all night long. Talk about non-stop dance party–a band is a way to keep your guests entertained if you love to dance.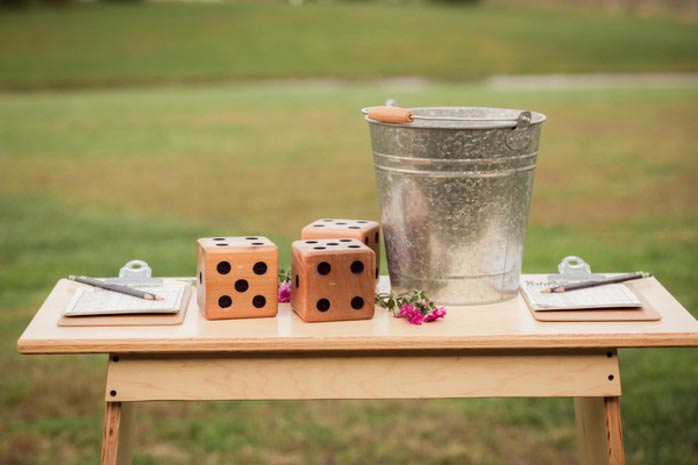 Don't Leave Out The Kids
If you decide to include the little ones in on the guest invite, you might want to think about giving them something fun and entertaining to do while the adults enjoy the happy couple. From tents with coloring and activity stations, to wedding favours at the kids table designed especially to keep them occupied with mini-versions of popular games and entertainment packs with crayons–there are a plethora of fun ways to keep the kids having fun.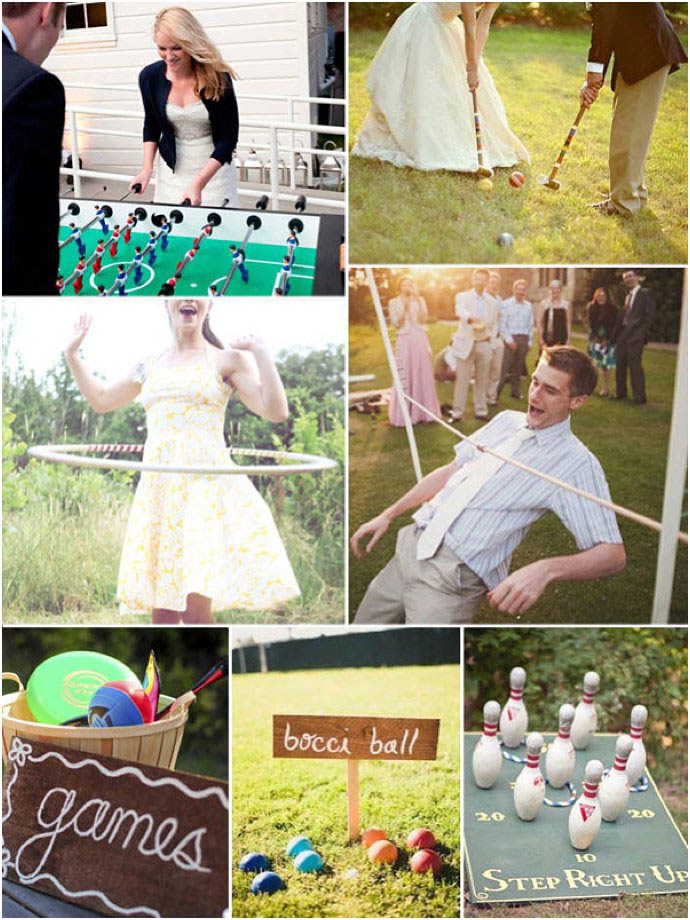 Channel Your Inner Child
Of course, the adults need some fun things to do. Why not have a game room with ping pong, air hockey, a photo booth, karaoke or board games set out. Kids aren't the only ones who love to have a bit of fun entertainment throughout the night, so don't be afraid to include a game of twister, even!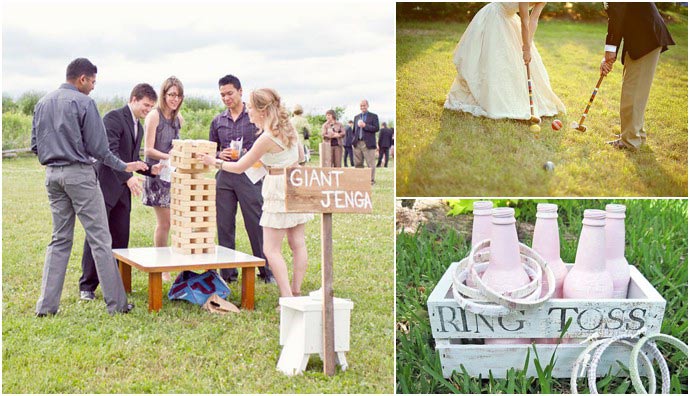 photos courtesy of Pinterest.com