Guess what? Size does matter. When it comes to all those gorgeous flowers you're going to carry down the aisle. So what's the deal with bridal bouquet sizes? And what size will look best with your dress? Are there bouquets to compliment your sweet figure or show off your killer curves? We decided all the brides-to-be need one sweet guide to all things bouquet – so how do you choose your perfect size?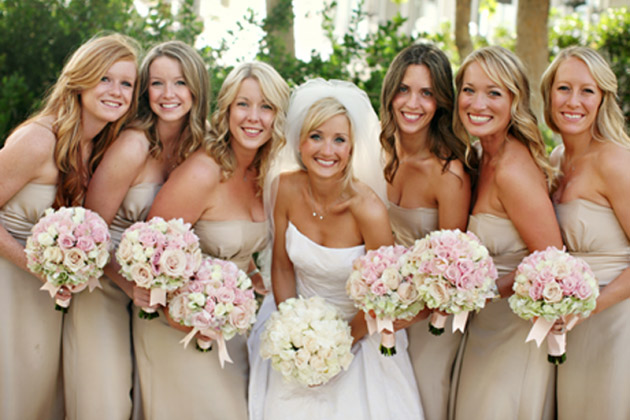 Wedding Ball Gown
If you go fabulously grand with your wedding dress, then you should go equally grand with your bouquet to match that fabulously grand entrance. Think big blooms, because all those little flowers will get lost in all that gorgeous fabric you're about to wear down the aisle. Cascading blooms are also great for brides who go with a ball gown, too.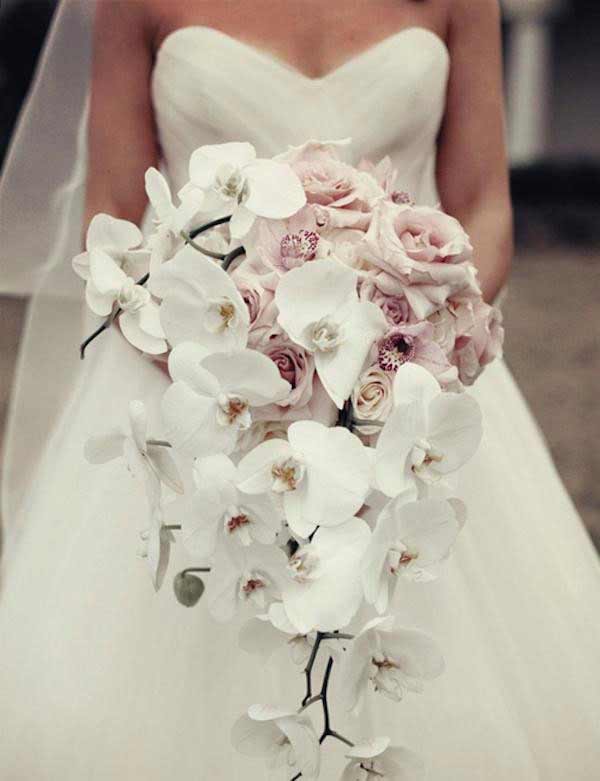 The Embellished Bride
Are you walking down the aisle in something laced, beaded, sequined or just downright full of detail? If you're about to sparkle down the wedding aisle bouquets that are tight, simple and to the point are just what you should be considering carrying. Nosegays or small, eloquent bouquets will compliment your killer style and fashion savvy ways. Just be sure to stay away from cascading blooms as they will take away from your embellished details.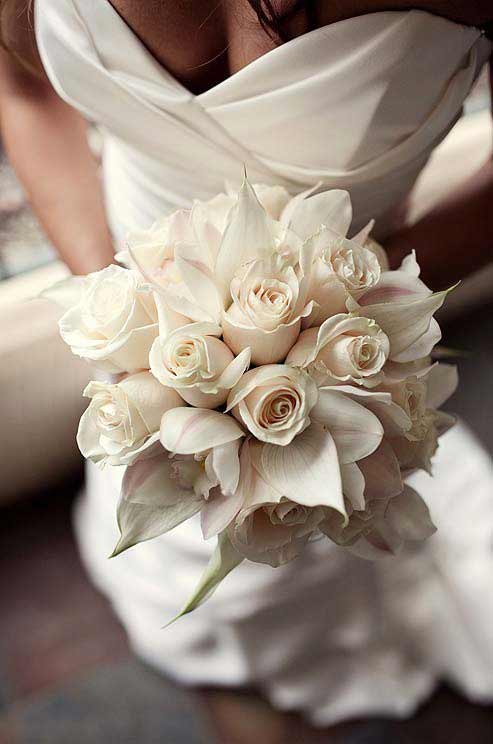 The Mermaid or Slim Bride
For those brides that are going to show off their slim figure or go mermaid with their sweet dress – you should go for long stem roses, peonies or a flower that says "slim-lined" just like the bride. These are sincerely the perfect bloom for the girl who wants the dress or amazing figure to make a bigger statement than her bouquet.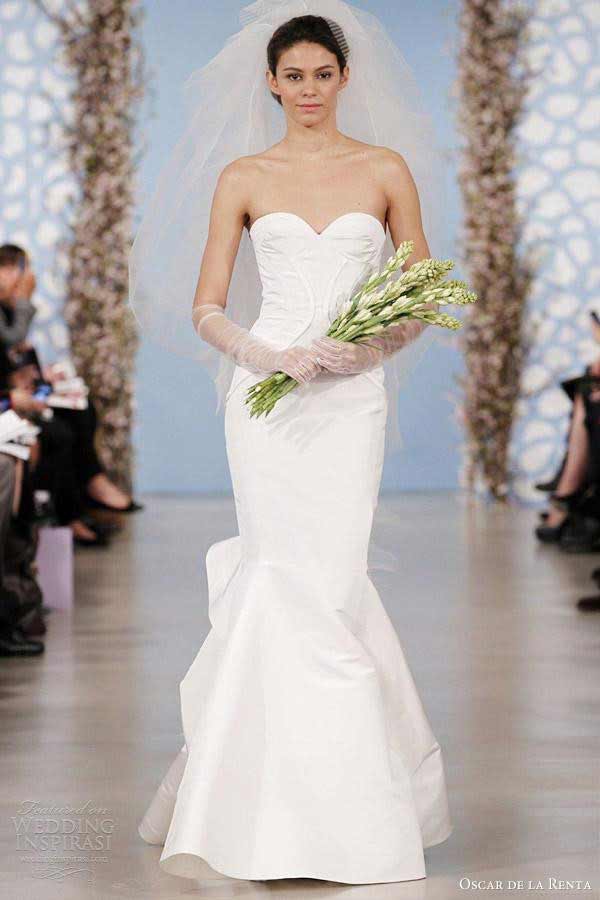 Petite Brides
For the short bride with lots of sass, you'll want one tightly packed bouquet to rock down the aisle. You don't want your flowers to weigh down your little body, so something short and sweet is the way to go. Composite bouquets are also just as adorable as the petite bride and will help show off her little style.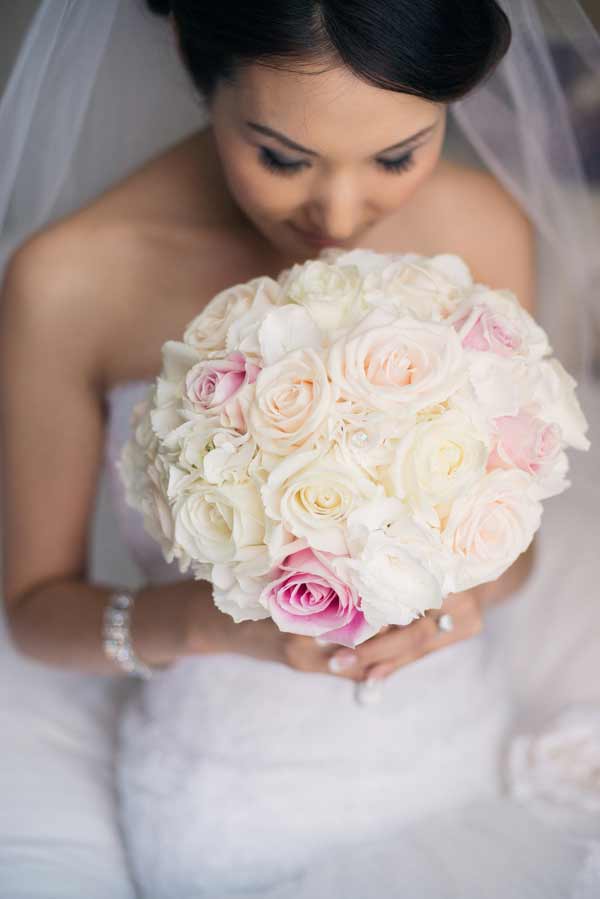 Curvy Brides
For those with a full figure, or curves for days, you'll look absolutely fabulous with one full and round bouquet. It's all about balance when you show off your curves and a single, big bloom, or composite bouquet, will do just the trick. Alternatively, you might like a Biedermeier bouquet that is perfectly round and often comes in several colors to show off your beautiful wedding pallette.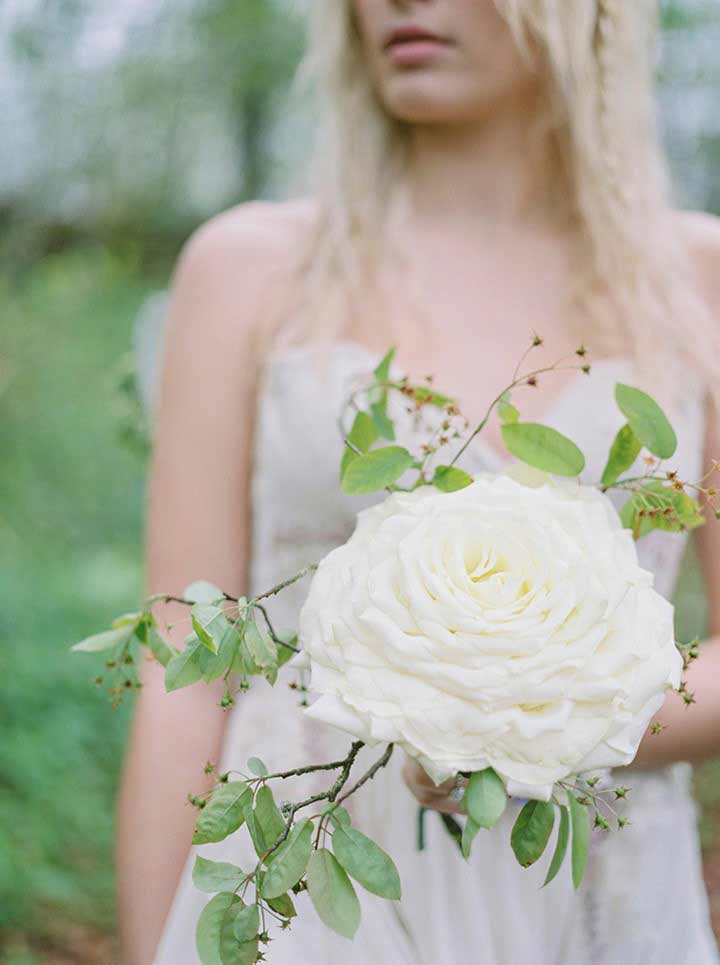 Just Be Sure To Show Off Your Fabulous Style
Don't be afraid to incorporate your theme into your flowers. For a timeless, classic  look adding a little something that sparkles makes for one gorgeous bouquet to remember.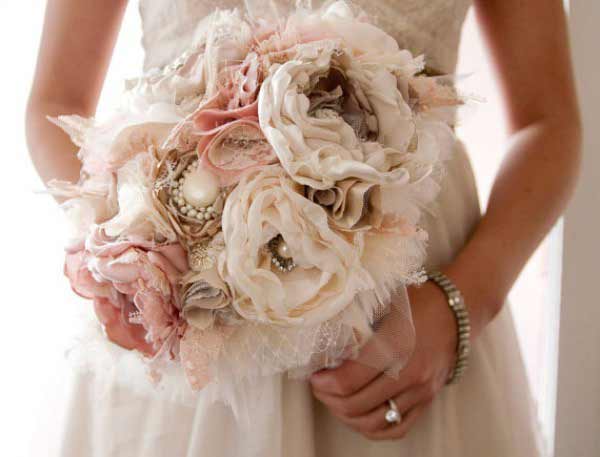 No matter what, just keep in mind:
This is your big day and your bouquet should be just as fabulous as the dress you rock down the aisle!