Weddings require intensive planning, and there are usually so many things on your to-do list. Whether you're planning for an intimate or a large wedding, it's crucial to make the most of the most beautiful moment of your and your partner's lives. When mentioning the word 'wedding,' almost everyone instantly correlates it with floral bouquets and centerpieces, which this article will focus on.
Whether you're the bride or a wedding planner handling an upcoming wedding soon, it's essential to prepare early and gather as many tips and pointers as possible. The floral items on this particular occasion are considered one of the focal points for the guests, videographer, and photographer. Let your floral arrangements radiate their innate beauty and vibrancy by combining different colors and kinds of flowers.
If you've ever wondered whether it's a great idea to mix and combine different flower species for your bouquets and centerpieces, you can consider the following tips and tricks.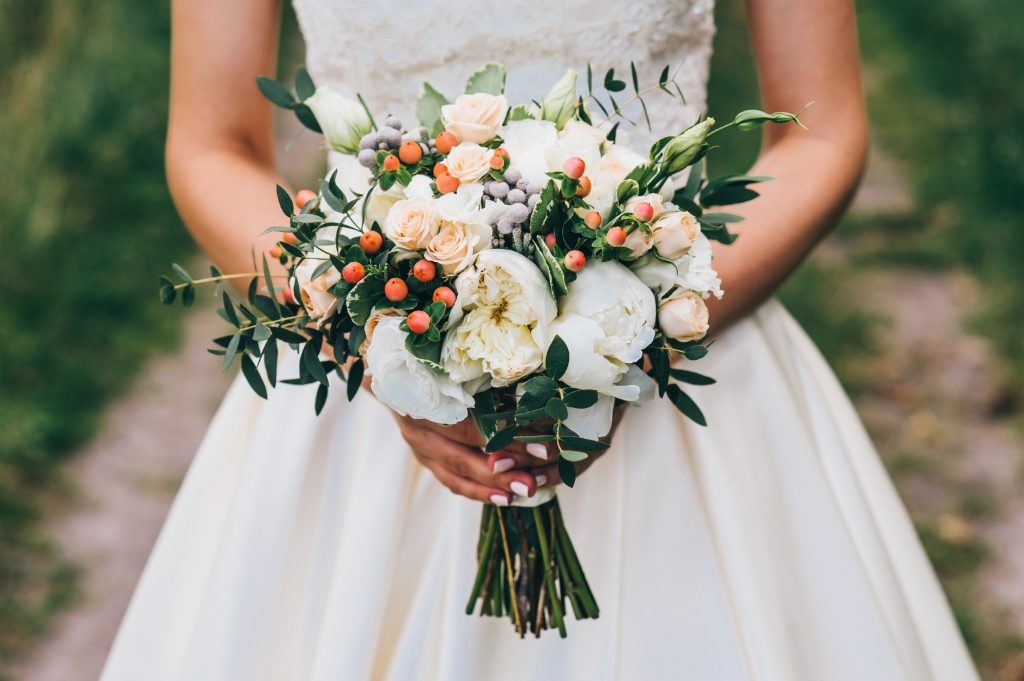 Get Inspirations For Your Wedding Flowers
Every person in the wedding industry prepares something on their sleeves by getting inspiration from various resources. Since you're tackling floral arrangements and bouquets, you should start by viewing the flower trends for this year or season. Social media is the best platform to show you inspirations from previous weddings.
By browsing weddings from the same local city as yours or overseas, you'll know how floral bouquets can be arranged and how centerpieces can be prepared. You can also talk to your personal florist or vendor, like Infiniti Floral Design or other local flower suppliers, and discuss the floral species you want to incorporate in your floral bouquet and centerpieces. Make a list of your floral preferences, including colors, shapes, and textures.
Inspiration can come from unexpected sources, too! You can visit and rewatch vlogs or videos of Hollywood weddings that you've always been fascinated with. Perhaps, you have a vision of your dream wedding, so follow the floral concepts you've always dreamt of. The key is to communicate and collaborate what you want for your floral pieces with your hired florist so they can make things work.
Use Your Wedding Color Palette As Basis
Every wedding usually comes with a color palette. Many wedding planners use a mood board as the basis for all the components that constitute the wedding. Ensure to show your color palette or mood board to your florist to know what colors they need to stick to. This allows them to find suitable flower species to use and combine.
By having a color palette, you and your flower supplier can narrow down your floral choices. Also, make the most of flowers that offer comprehensive ranges of colors, like roses, tulips, carnations, and lilies. These make great bouquets and centerpieces. However, if your color palette applies to some specific-colored flowers, don't hesitate to incorporate them into your arrangements, too.
While your wedding flowers don't need to match your décor exactly, try to choose flowers whose colors complement your wedding palette. You'll have a more well-put-together venue and setting when everything is matched together. Try to be precise with the shade of colors you want to achieve, as one color can possibly come with different hues and shades.
Take Advantage Of The Flowers Blooming In Season
Every season, there should be a variety of flower species blooming, and you can take advantage of those in-blooms and use them for your wedding bouquet and centerpieces. When you're getting married, there are usually certain types of flowers in season, so make the most of them. Speak to your florist about how those flowers in bloom can be used for your special occasion.
On the other hand, if you insist on using off-season flower types, it's best to research earlier so you can source flowers that are hard to find in your season. Out-of-season flowers can be hard to find and are priced higher, but it's not entirely impossible to include them in your wedding if you prepare early.
Try Longer Or Sizier Floral Pieces
Whether you're preparing a bouquet or a centerpiece, it's best to prepare them in longer or larger sizes, depending on your preference, of course. These types of floral arrangements are modern and trendier. For instance, if you have long rectangular tables, you can use horizontal flower arrangements as centerpieces. These longer floral arrangements can make up for the long space. Even with the absence of other elements, the flower piece is enough to elevate the table's style.
As for a wedding bouquet, there are many size options to choose from. While a minimalist bouquet can be a great idea, some brides want to mix and combine more floral species in their bouquets. An enormous bouquet can be arranged with more flower elements present. Use various flower species and hues to make a unique bouquet for the bride and the entourage.
Conclusion
You should consider the style and aesthetic of your wedding when picking your wedding flowers. If you're wondering whether mixing and matching different flower types is possible, the answer is a big YES. With the points mentioned above, you can come up with the most beautiful bouquets and wedding centerpieces. The key is gathering inspiration, communicating with your florist, and sticking to your wedding color palette.
Born and raised in the Philadelphia area, Jen has worked in the floral industry for almost 25 years, with wedding flowers being her core focus. Jen is passionate about the wedding industry and floral design. When she is not at her flower shop, she is either at the beach or gardening.