Get super-creative with your wedding day aisle runner in order to enhance the magic of that walk you take down the aisle! From modern floral motifs to golden sparkle, rustic romance, lots of fluff, beachy fun and pom poms that literally cheer you down the aisle, there is something for every style bride and wedding when it comes to nailing your wedding entrance.

Add A Bit Of Rustic Romance to Your Aisle Runner
Paper bags with twine and your favourite flowers tied to chairs or church pews are a super sweet way to give the wedding aisle a floral accent on a budget!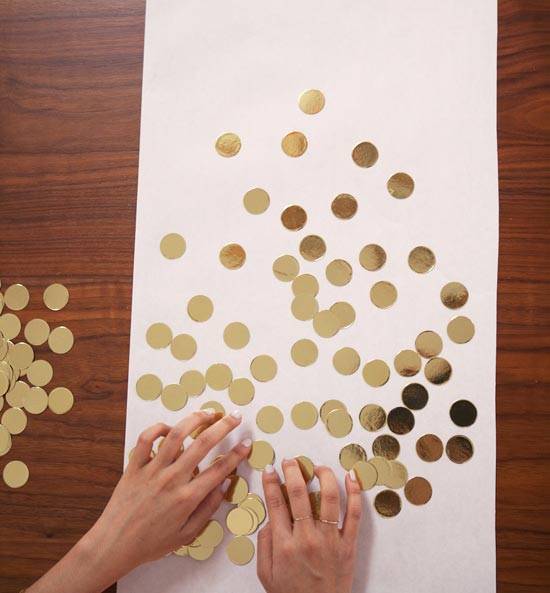 Yellow Brick What
Forget the yellow brick road, and walk down the aisle on gold coins. Simply glue them perfectly in an ombre effect up a runner, and voila! Magical metallic beauty.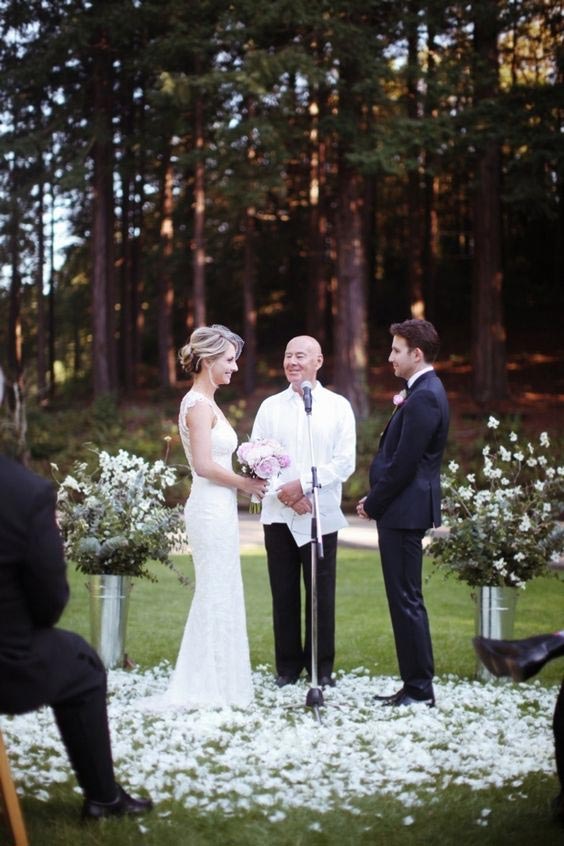 Ruffle Some Feathers
For the bride who wants to spread her wings or let her shabby chic fly, throw feathers down on your wedding aisle. Most shops carry bags of beautiful fluff on the cheap for pillows, so this runner is uber creative.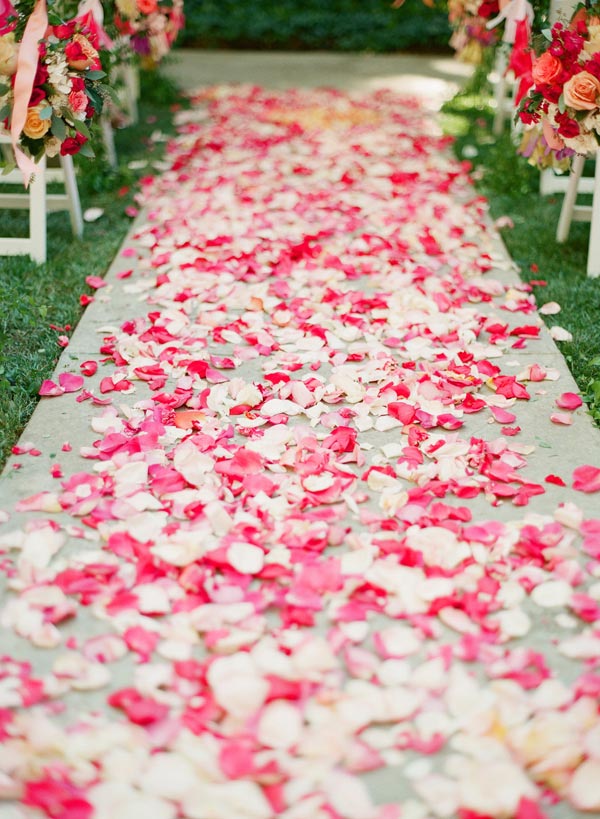 For Those Who Don't Want To Fly Away
While this runner may take a moment to do yourself, the reward is so very worth it if you are not sure if the weather is going to cooperate. For the outdoor wedding, glue silk flower petals onto a runner to ensure your floral motif doesn't fly away.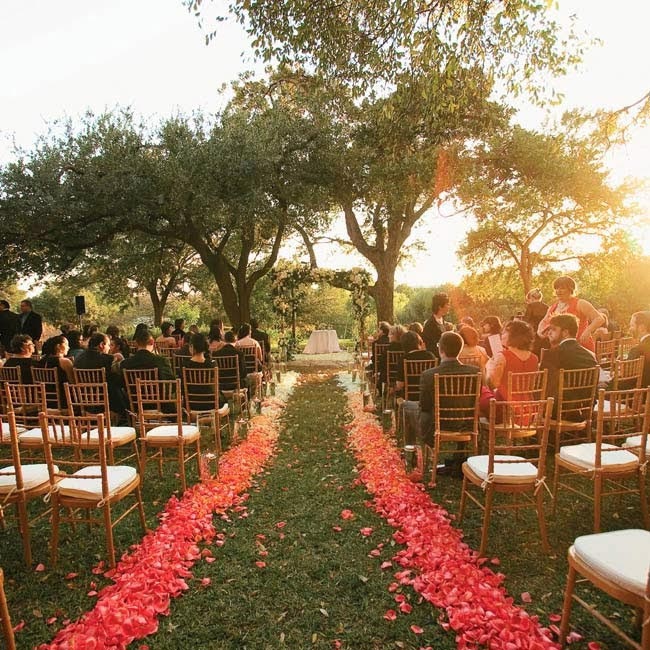 Your Hair Isn't The Only Thing You Can Ombre
For the modern bride who goes with a killer color palette, why not incorporate the palette into your wedding aisle runner and fade flowers from one color to another for one magical entrance that pops!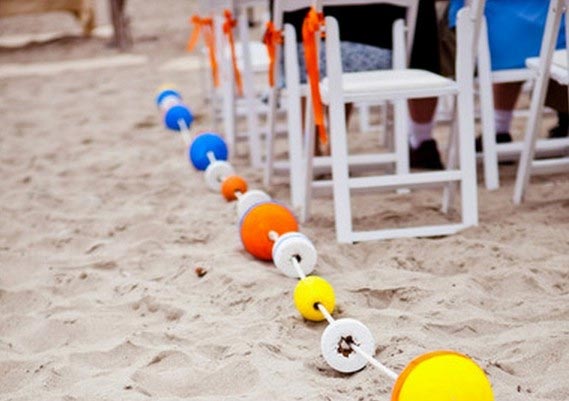 Beach Bum Bouys
To keep the beach motif going strong, line your aisle with multi-colored bouys. You'll float down the aisle like a true beach loving bride!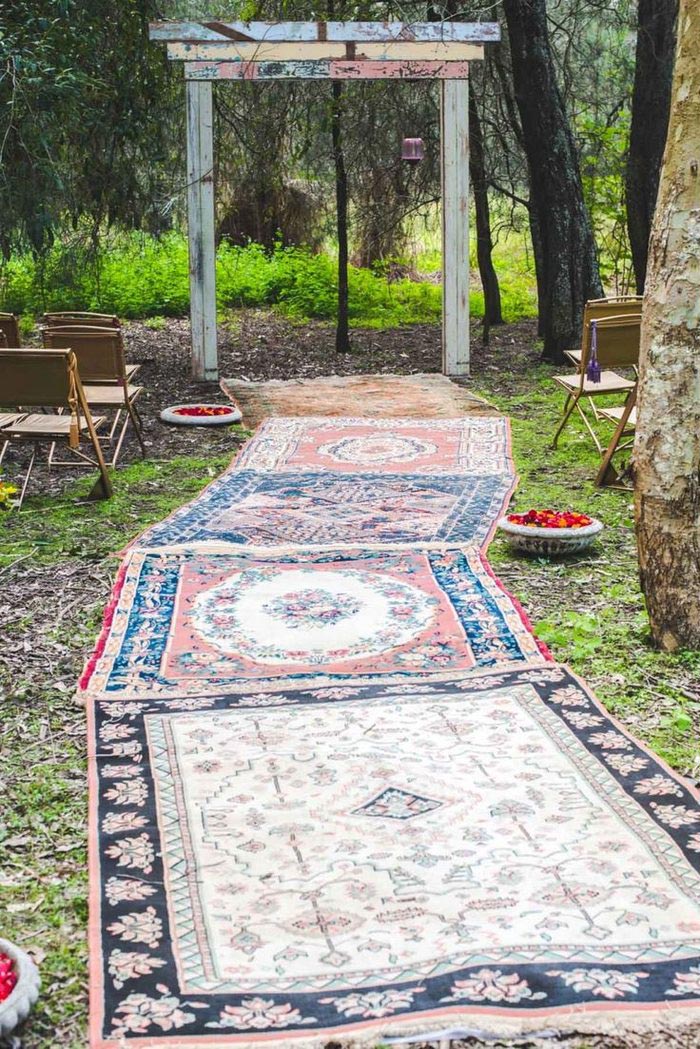 Take A Magic Carpet Ride
For the bride who goes with an Asian or Bohemian theme, this magical runner is just the thing for you. Rock your wedding walk along gorgeous multi-colored rugs! You'll be turning heads big time with this creative runner.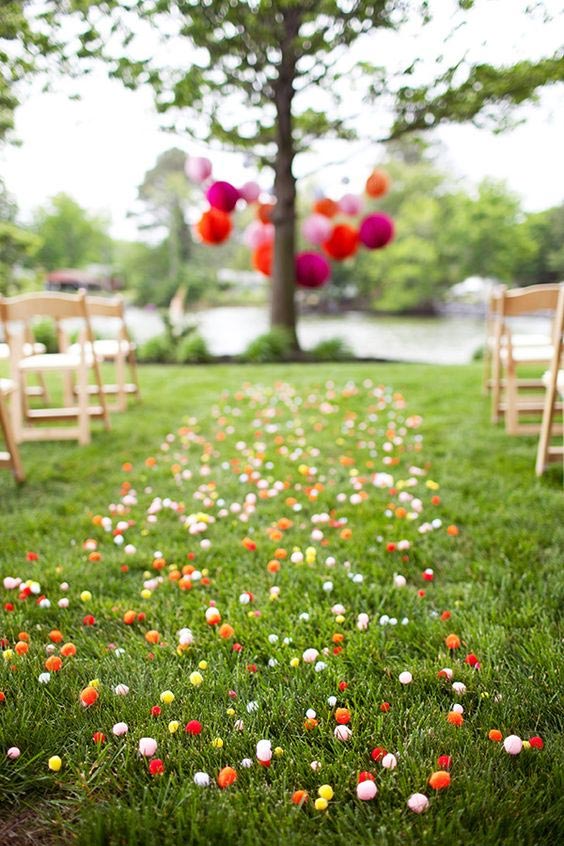 Celebrate Your Inner Cheerleader
If you want to spread a little cheer while your strut down the wedding aisle try throwing out multi-colored pom poms. Available in bulk at just about any craft store, you'll definitely walk with some pep in your wedding step across these sweet little balls of cheer.