Sometimes we might have the right intention when it comes to wedding photography, but what we thought might look awesome actually looks hideous. Of course, sometimes booze is involved, and at some point, you have to realize what you thought will make a great photograph actually makes for one cringe-worthy, painfully-shameful memory, right?  Hopefully, someone speaks up, but if you have an amateur photographer they might just go along with it. Next thing you know you're on the internet as world's worst wedding photos? Here's how to avoid being a wedding photography trainwreck and nail those epic shots!
No. Just No.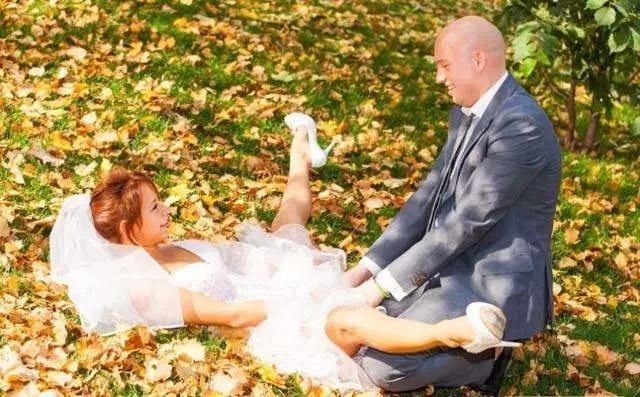 Keep your legs closed, and no not metaphorically speaking. Just because you tied the knot doesn't give you the right to just go spread eagle anywhere you damn please. It's tacky. You see that, right? Be sure to stay a little demure, even when you're aiming for a cheeky shot. It's okay to use facial expressions for a candid, fun photo but not this. Definitely not this.
Save The Lingerie for Your Husband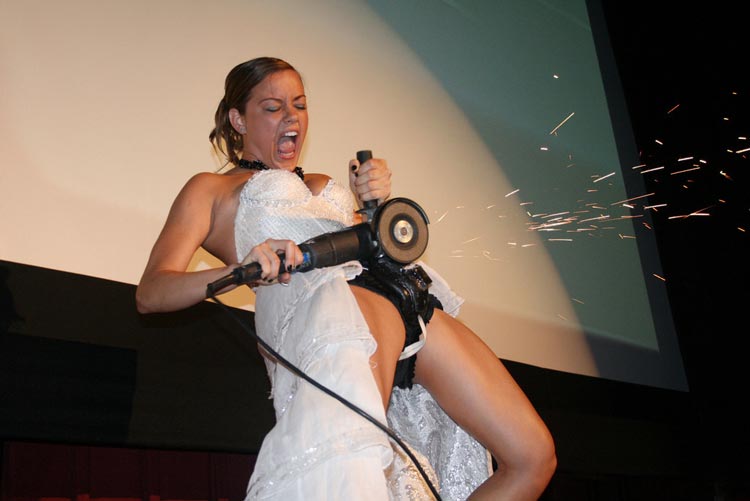 Okay, this is kinda funny. I mean, kinda because well–no. No, it is not. It's not attractive. I'm the most liberal person on earth, and I look at this as more tacky than funny. Keep the chastity jokes for the toasts, and keep your panties under your dress. Period.
Moves Like Jagger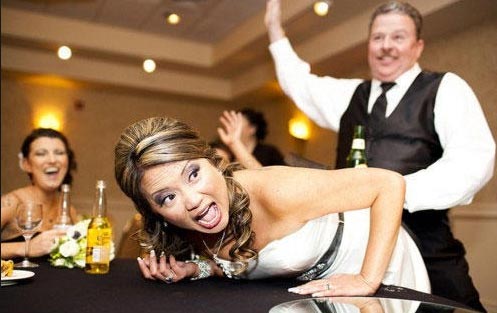 Save the sexy moves for the dance floor. While this is probably hilarious to this particular wedding party to the general public when it surfaces from a hashtag on Instagram or Twitter, you're kinda gonna look like your wedding was all about some grandpa S&M. No one wants to see someone your Dad's age spanking your ass. Again, go for cheeky, not full-on rowdy.
What's Hot & What's Not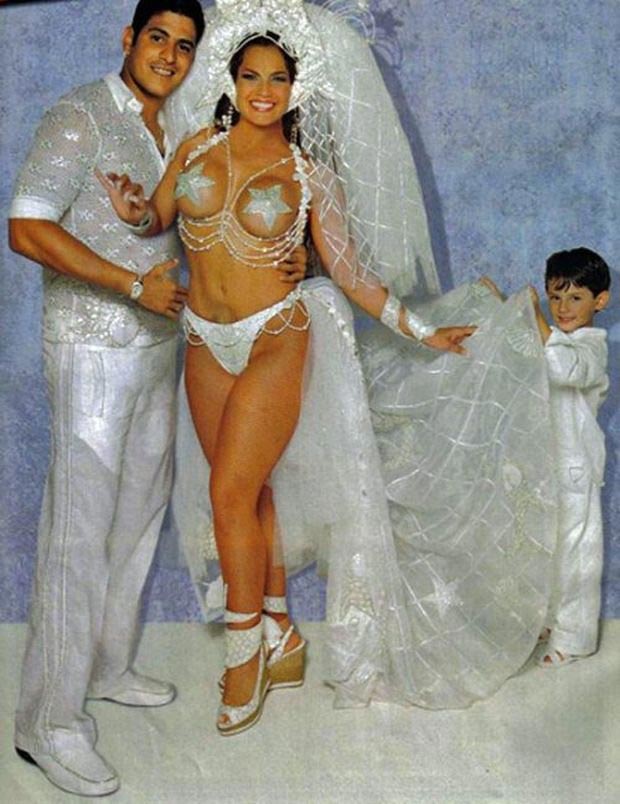 While lingerie is trending as a wedding dress thanks to the Zack Posen Contour-Seamed Slip Gown and the rise of lace being one gorgeous detail to die for, this–this is just not acceptable, and well, I couldn't help but share.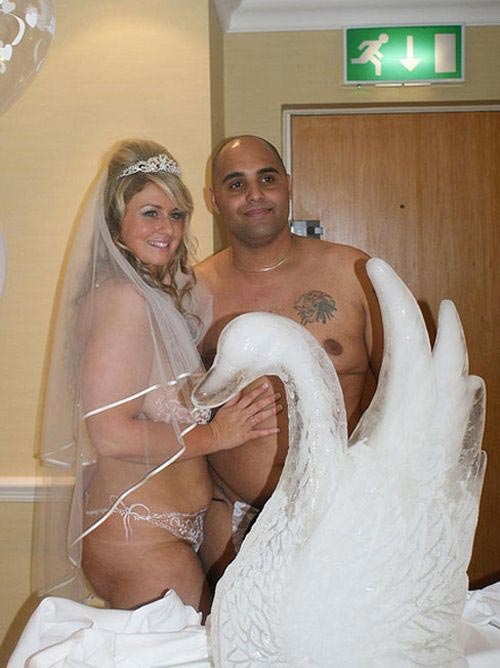 Thank you, Pinterest for reminding me I'm not always the one who fails!
Showing Your Team Spirit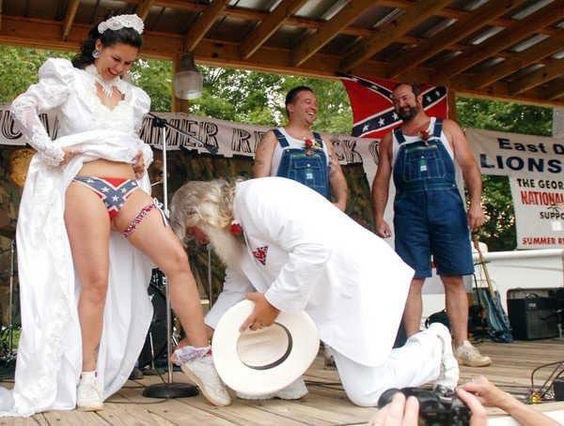 When it comes to showing off your favourite team or theme, it's totally cute to do it on a garter that your new partner is going to toss to the crowd. Or as a signature cocktail, on some paper napkins or even table numbers, maybe with some music–but for the love of God and everything holy–don't do it with panties.
Okay, maybe for the groom. But the whole wedding party and reception do not need to see your team spirit.