There's a fine line between tan and looking like you rolled in Doritos. Forget the tanning bed. My go-to guide on all things bronzer will have you shimmering with a sweet glow when you walk down the aisle.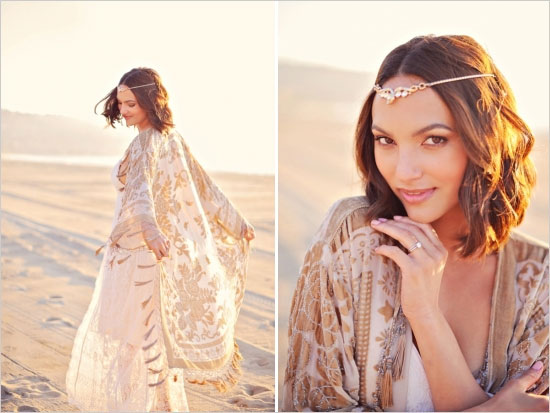 For Your Bad-Ass Bronzer Look You'll Need:
Gold eye shadow
Black mascara
Matte eyeshadow that matches your eyebrows
Eyeliner brush
Shimmery lip gloss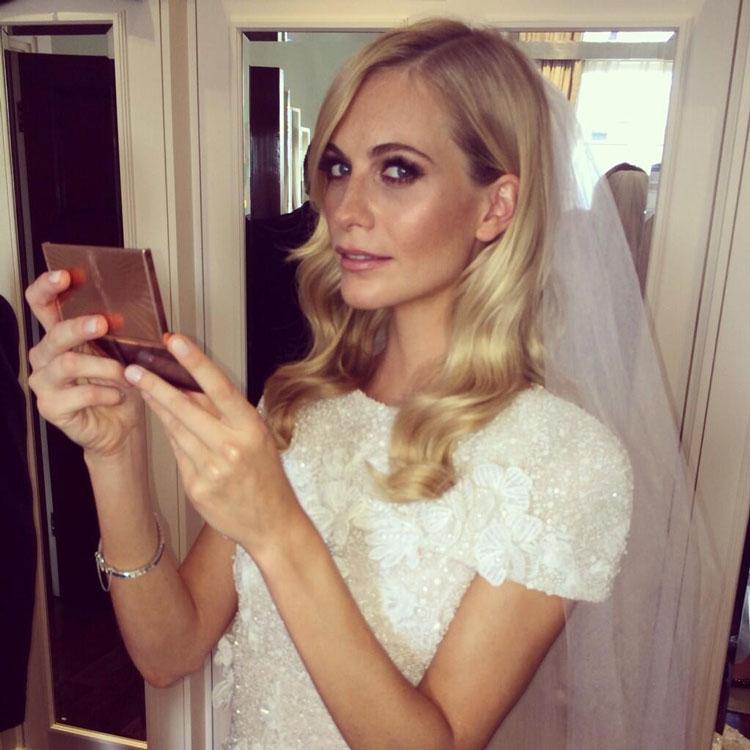 Apply your base eye makeup like your favorite concealer with powder to set as usual.
Use a bronzer for a finishing bronze glow like Bodyography Natural Face Bronzer.
Apply all over by rubbing a small dime size in your hands, then onto your face in an upward circular motion.
Be sure to blend around your hairline as it may concentrate in this area and smudge or cake.
Use your kabuki brush and dab a good bit of the e.l.f. Baked Blush onto the brush; tap excess off using your hand.
In the same way, you would apply the halo effect, apply the brush to the apples of your cheeks in a big circular motion; repeat on opposite cheek.
If you don't get enough color, apply two to three more times on each cheek.
If you find you still need more color wet your kabuki brush before application.
Grab your NYX Born to Glow Liquid Illuminator in Sunbeam and squirt half a dime size onto your index finger.
Rub the illuminator onto just the apple of your cheek starting inward toward your nose and up toward your eye, then out toward your ear; only apply this in a one-inch section of your cheek.
Repeat on the opposite cheek.
What Goes Great With Bad-Ass Bronzer? Big, Beautiful Eyes!
Apply gold eyeshadow to highlight the glow of your cheeks and really make your eyes pop.
Create a gorgeous dramatic winged effect with the helpful image below
Apply two coats of your favorite mascara.
Make your brows pop by dusting a bit of matte eyeshadow through them with you eyeliner brush.
Make your shimmer pop with wow by adding a super sweet sheen to your lips with your favorite shimmery lipgloss, and you're ready to hit the aisle in bronzed goddess fashion!