Bet you didn't even think about bringing back some pre-prohibition cocktail ideas for the perfect signature wedding drink. Well, we did and what we found is absolutely fabulous for the couple that wants something a little off the beaten path. If you want to avoid "mainstream" style when it comes to gifting your guests with something delicious at your cocktail reception, check out the ideas below. Header image Photo credit
The Seelbach Cocktail
This pre-prohibition treat was named after the hotel it was first served up in, and boy does make for one delicious, sparkling southern style treat. Rename it with your favorite hashtag or a blend of both your names for something more signature.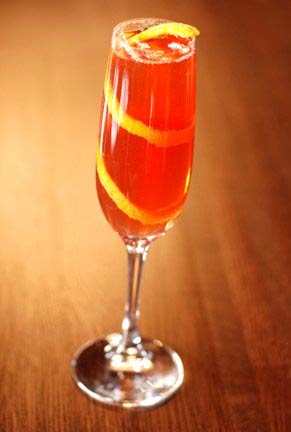 You'll need:
1 oz. Bourbon
1/2 oz. Cointreau
7 dashes Angostura bitters
7 dashes Peychaud's bitters
Champagne
1 Lemon Twist (garnish)
Fill a shaker with ice. Pour the everything into the shaker except the champagne. Lightly stir ingredients and strain into a champagne flute. Top with champagne and garnish with a lemon twist.
Death in The Gulf Stream
A favorite of Ernest Hemingway, this is for the literature lover or couple who has a way with words. Just be careful: too much sugar ruins this delicious, refreshing drink! Some say you don't need it. So, one cute idea is to do a sweet version named for the bride and an un-sweet version for the groom.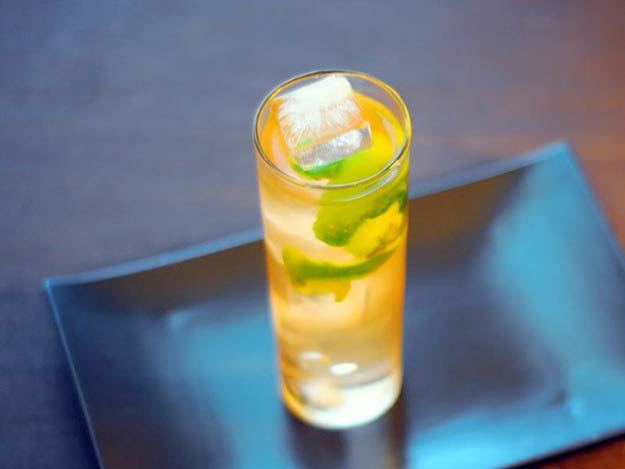 You'll need:
Peeled zest and 1 tablespoon juice of 1 lime
4 dashes Angostura bitters
1 teaspoon Simple Syrup
3 ounces Genever (Holland Gin)
Simply fill a highball glass with crushed ice. Add the bitters, then the juice and simple syrup if wanted. Fill it full with Genever. Garnish with a lime.
Twelve Mile Limit
For the couple that loves to test the waters and break the rules, this one is for you. A Prohibition-era cocktail named after the U.S. law that banned the consumption of alcohol even twelve miles beyond its shores–this one packs a sweet bite.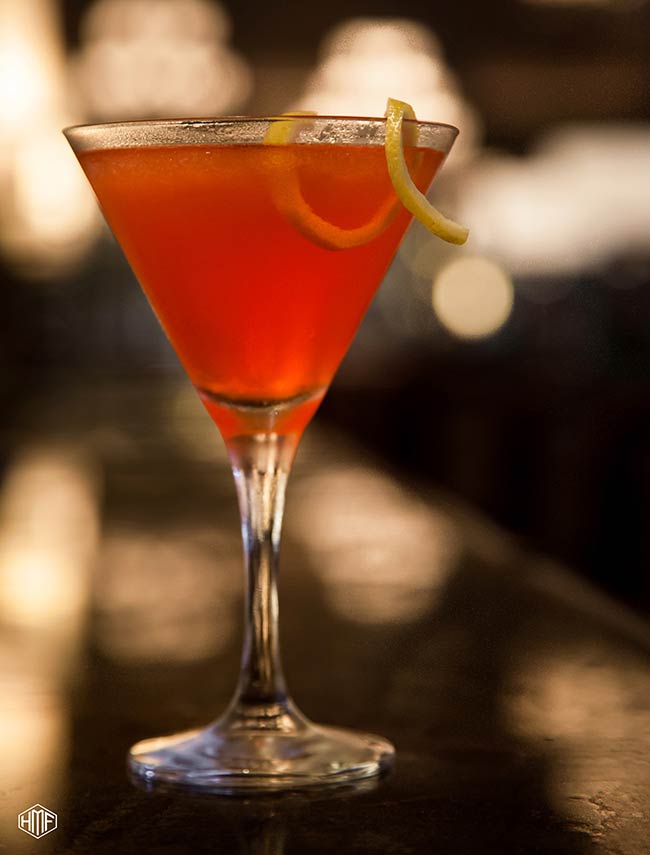 You'll need:
1 oz. Rum (white)
1⁄2 Whiskey
1⁄2 Brandy
1⁄2 Grenadine
1⁄2 Fresh Lemon Juice
1 Lemon Twist (garnish)
Simply fill a shaker with ice. Pour in all ingredients. Give it a good long stir with a swivel spoon. You can shake it if you really want to, but I don't like to bruise my liquor as it distorts the taste. Strain into a chilled martini glass and garnish with a twist.